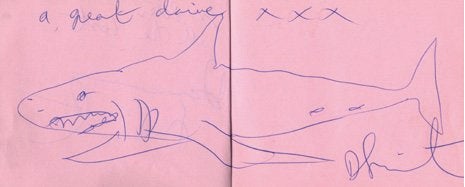 An autograph book containing a sketch of a shark drawn by Damien Hirst has sold for £4,664 at auction.
The doodle references the artist's famous work of a tiger shark pickled in formaldehyde and was given to an unnamed chauffeur as a tip.
"A great drive," wrote the artist along the top of the page.
Popular in the Community