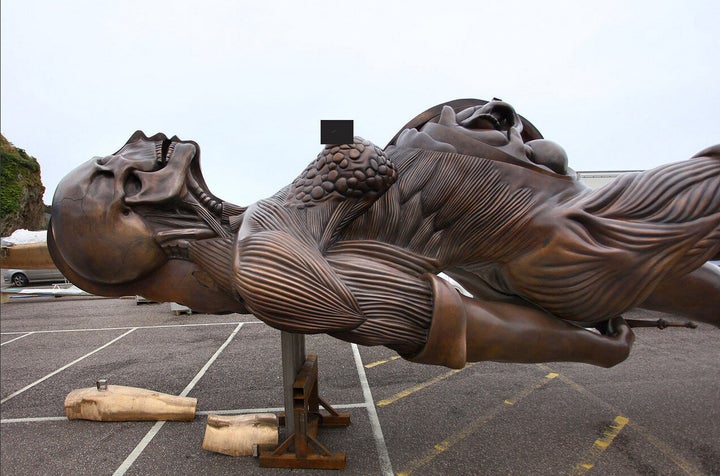 Damien Hirst refers to 'Verity' as a "modern-day allegory for truth and justice." Those who have to look at it, like Northam resident Gwyneth Barnes, call the 66-foot bronze statue of a half-exposed pregnant woman "soft porn masqueraded as art." After two years of planning and production, the controversial sculpture has finally arrived in Devon, and the once quaint beach town will never be the same.
All 55,00 pounds of 'Verity' were recently delivered to the British coastal town. The statue is set to stay for 20 years, despite hundreds of complaints from locals and law officials. It now rests horizontally near the harbor, and will be hoisted into its temporary resting place on October 18, 2012.
See the images of the proud mother-to-be below and read some angry comments from those who prefer their seaside sans-pregnant giant.
Is this statue offensive to women? Does it advertise teenage pregnancy? Or is this a gorgeous depiction of a young pregnant body? Leave your own review in the comments section.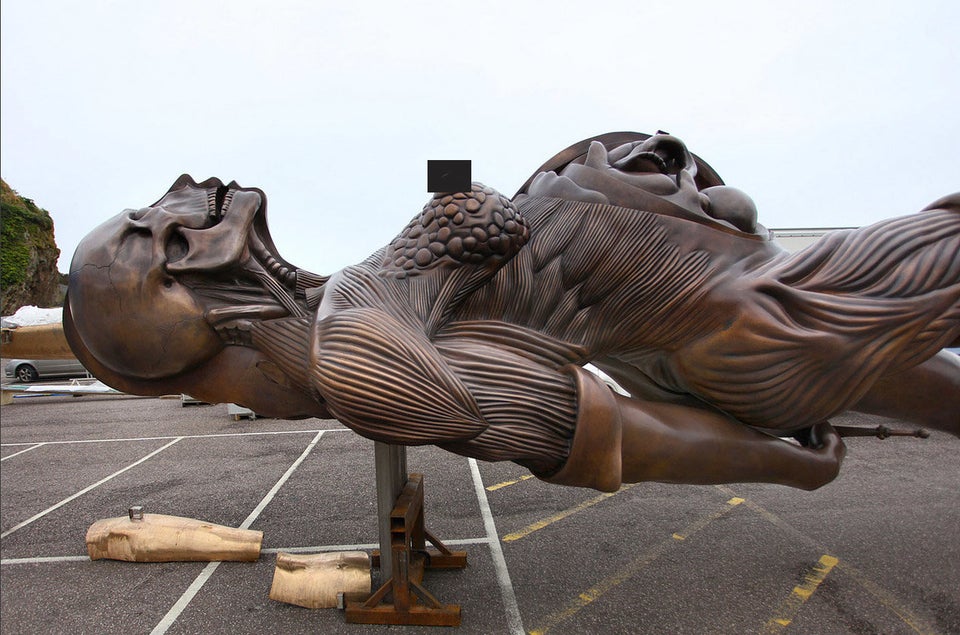 Damien Hirst Statue
Related
Popular in the Community