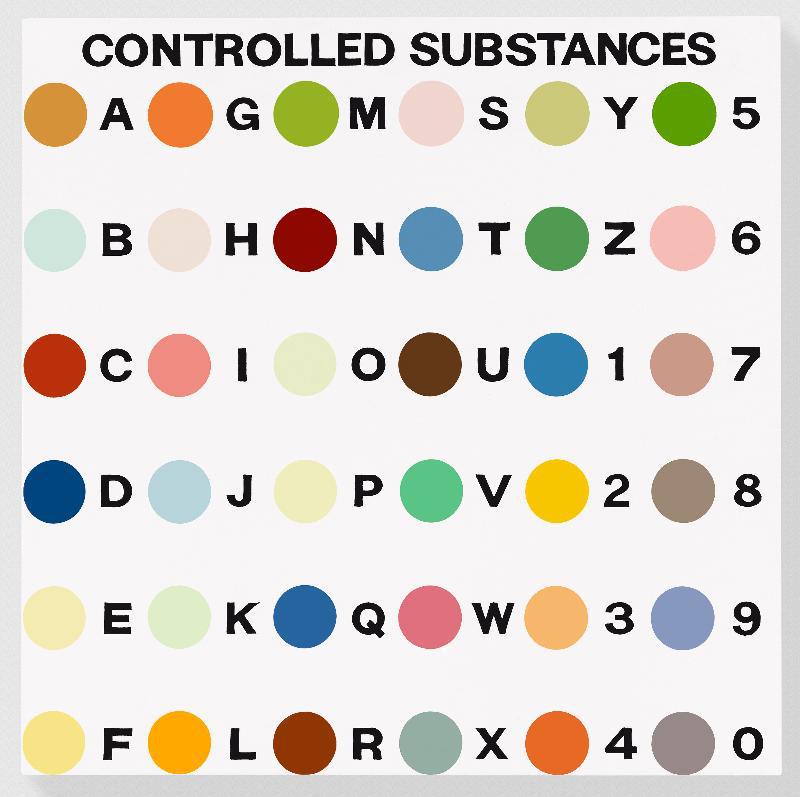 Damien Hirst, Controlled Substance Key Painting, 1994 Household gloss on canvas; Photo by Prudence Cuming Associates; © Damien Hirst and Science Ltd. All rights reserved, DACS 2011 / Courtesy Gagosian Gallery
Damien Hirst is coming to a town near you. In fact, his spot paintings will be on view at all eleven of the famous Gagosian galleries in New York, Los Angeles, London, Paris, Rome, Athens, Geneva and Hong Kong. On the occasion of the opening, Artlog.com provides you with eleven facts about the notorious spot paintings.
1. Hirst has made an estimated 1,400 spot paintings since 1986.
2. Gagosian's The Complete Spot Paintings 1986-2011 contains over three hundred.
3. Hirst himself has painted five.
4. Hirst thinks those five are "shit." via
5. Rachel Howard paints the best spot paintings: "The best person who ever painted spots for me was Rachel. She's brilliant. Absolutely fucking brilliant. The best spot painting you can have by me is one painted by Rachel." via
6. Hirst is still making spot paintings, despite announcing he would stop in 2008. via
7. Hirst threatened to sue British Airways for copyright infringement after the airline used colored spots in an advertisement. via
8. Tensions with longtime patron Charles Saatchi boiled over when Saatchi formally exhibited a spot-covered Mini Cooper that Hirst had painted for charity. Hirst does not list this retrospective on his CV. via
9. Hirst has made an editioned "paint by numbers" spot painting kit, containing a blank canvas, numbered dots, and numbered tins of paint. These unpainted spot paintings sell for more than the painted ones, and they generally remain unpainted. via
10. The earliest paintings in the Gagosian show are in the Madison Avenue location because that location has "more of an old-master feel." via
11. An assistant once painted five yellow spots in a row. Hirst told him this was insufficiently random. "We had a big fight," Hirst admits. "Now I realize he was right, and I was wrong." via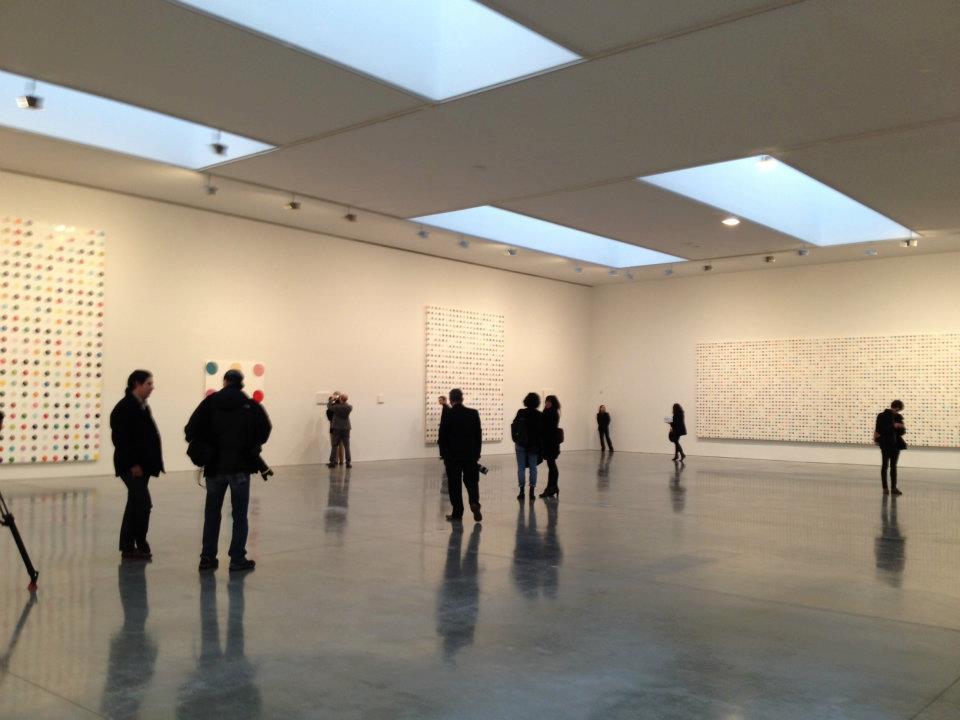 Installation View. Courtesy of Alexandra Kleiman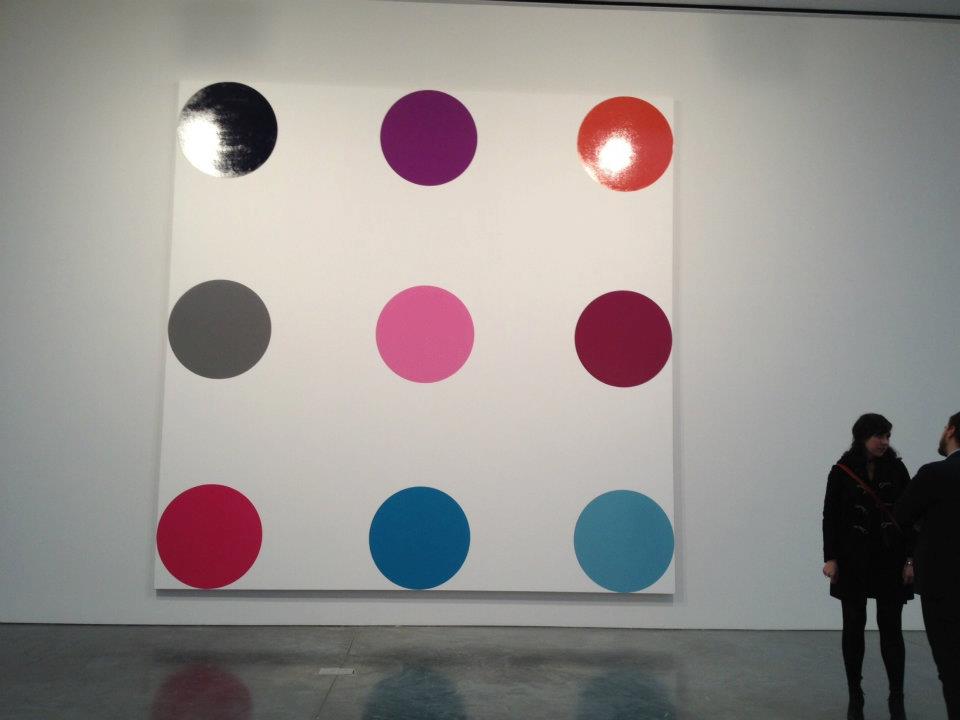 Installation View. Courtesy of Alexandra Kleiman

REAL LIFE. REAL NEWS. REAL VOICES.
Help us tell more of the stories that matter from voices that too often remain unheard.