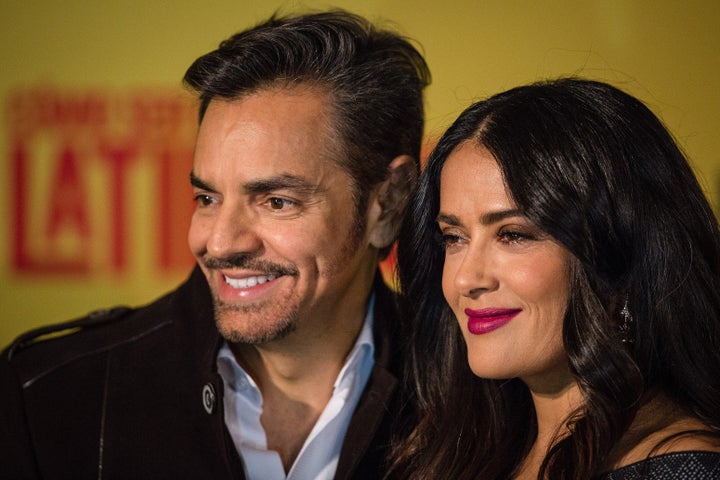 That's the grim reality depicted in a new report, released Monday, by the Media, Diversity, & Social Change Initiative at the University of Southern California's Annenberg School for Communication and Journalism.
"Every year we're hopeful that we will actually see change," USC professor and the study's lead author Stacy L. Smith told The Associated Press. "Unfortunately that hope has not quite been realized."
The report details how different marginalized groups continue to be underrepresented in Hollywood, and while the data is dismal all around for people of color, it often fares worse for Latinos.
Here are seven damning facts from the new report that prove Hollywood seriously needs to get its act together when it comes to Latino representation:
1. In 2016′s top films, only 3.1 percent of speaking characters were Latino.
In 2015, 5.3 percent of speaking characters were Latino. In 2014, that number was at 4.9 percent. In fact, 2016 had the lowest percentage since 2009 (2.8 percent). 
 2. Only one 2016 film featured a proportional representation of Latinos on screen. 
That means only one film out of 2016′s top 100 films included a cast in which the percentage of Latinos was nearly equal to the percentage of Latinos in the United States. In 2015, there were two films with proportional representation of Latinos. 
3. 54 of the 100 films analyzed from 2016 had NO Latino speaking characters. 
That's 14 films more than in 2015. Diversity for Latinos in film is trending in the wrong direction. 
4. 72 of the 100 top films of 2016 had NO Latinas.
Once again, that figure is worse than the previous year. In 2015, 65 of the top 100 films had no Latinas. The report also breaks down how Latinas are often hyper-sexualized on screen. 
5. Only 1 Latina has directed a top 100 film over nine years. 
The report doesn't go into the number of Latinos at the helm of top films in 2016, but it does emphasize how few Latinas there have been behind the camera since 2007. In the nine years the report has analyzed (2007-2016, excluding 2011), only one Latina has directed a top-grossing film.
6. No Latino actors or actresses lead or co-lead any of the top 100 films of 2016.
7. There were only 3 Latinos among the 39 actors that made up ensemble casts in the top 100 films of 2016. 
The importance of Latino representation became particularly clear in January, after a Mexican father's moving reaction to watching Diego Luna star in "Rogue One: A Star Wars Story" went viral. When taking into account the Latino population's size and movie-going power, it's almost surprising studios haven't jumped to fill that void. 
But these numbers don't lie. Your move, Hollywood. 
Calling all HuffPost superfans!
Sign up for membership to become a founding member and help shape HuffPost's next chapter
BEFORE YOU GO
PHOTO GALLERY
16 Times Latinos Were Brutally Honest About Hollywood's Lack Of Diversity