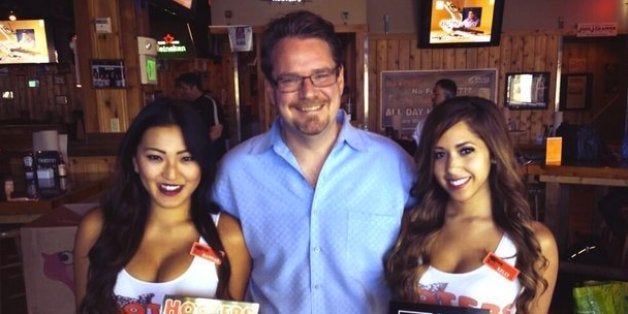 On Thursday's segment of the San Francisco-based sports program "The Damon Bruce Show," Bruce launched into an unbelievable 9-minute rant against women that was... wow. Just... wow.
"A lot of sports has lost its way and I'm gonna tell you, part of the reason is because we've got women giving us directions," he said. "For some of you, this is going to come across as very misogynistic. I don't care, because I'm very right. I'm willing to share my sandbox, as long as you remember you're in my box."
Bruce went on to say the incident was "based on Jonathan Martin's inability to deal with a professional locker room environment." Which makes us very interested in hearing Bruce's definition of a professional locker room environment.
While the clip might be best appreciated in its entirety (see below), we've transcribed perhaps the most egregious gem below:
"I enjoy many of the women's contributions to sports — well that's a lie. I can't even pretend that's true. There are very few — a small handful — of women who are any good at this at all. That's the truth. The amount of women talking in sports to the amount of women who have something to say is one of the most disproportionate ratios I've ever seen in my freakin' life. But here's a message for all of them … All of this, all of this world of sports, especially the sport of football, has a setting. It's set to men... It's a man's world."
Unsurprisingly, Twitter immediately exploded.
Sports Illustrated NFL writer Doug Farrar:
I hate to fall into the trap of using hyperbole because it's everywhere these days on social media and the internet. But really, this may be the single most mind-numbing, stomach-turning, head-exploding rant in the history of sports talk radio.
Listen to the full clip here. Hang on to your cups!
CORRECTION: An earlier version of this story misspelled Jaymee Sire's name. This has been corrected.

Related
Popular in the Community