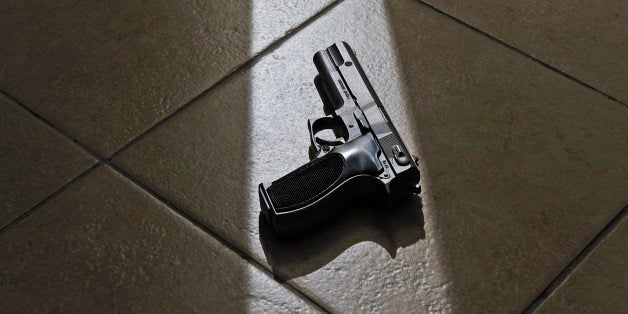 A tragic accident occurred in a small Michigan town Sunday when a 3-year-old boy died after shooting himself in the head.
According to the Associated Press, the child, identified as Damon Holbrook, picked up a loaded gun belonging to a man staying in his home in Dundee near the Ohio border. The man, reportedly a friend of the boy's father, had allegedly left the gun on the floor of a bedroom closet after returning home from work.
Sgt. Tom Redmond told local Fox affiliate WJBK-TV that the man, whose name has not been released, had a pistol license.
"He was negligent in securing the gun," Redmond told the news station. "He left the portable case on the bedroom closet floor and walked out of the bedroom and into the kitchen. ... Whenever there's kids, you should always unload the weapon."
According to the Detroit News, the Village of Dundee Police Department received a call about the incident just after 4 p.m. By the time police got to the scene, first responders were attending to the child in the front room of the house on Rawson Street. He was taken to a hospital in Ann Arbor but was pronounced dead at 5 p.m.
Police Chief David Uhl said an arraignment was scheduled for around 1 p.m. Monday.
"The thoughts and prayers of the Dundee Police Department are with the family and friends of the victim," Uhl told the Free Press.