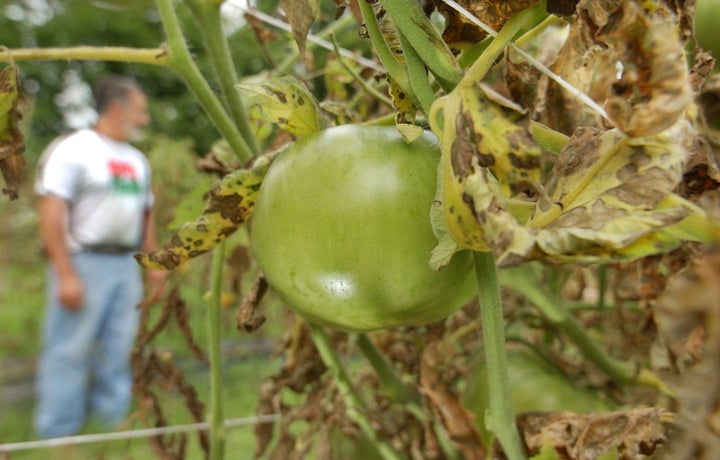 Of course, farmers aren't the only ones affected. If you love eating flavorful organic field tomatoes, good luck -- they'll be as rare this summer as a week without rain. And those that survive will cost you; we're already seeing price increases of 20 percent over last year.
So what's going on here? Plant physiologists use the term "disease triangle" to describe the conditions necessary for a disease outbreak. You need the pathogen to be present (that's the late blight), you need a host (in this case tomatoes and potatoes) and you need a favorable environment for the disease -- for late blight that's lots of rain, moderate temperatures and high humidity.
Calling all HuffPost superfans!
Sign up for membership to become a founding member and help shape HuffPost's next chapter