A Republican candidate for Congress in Florida launched a profanity-laced tirade at a Politico reporter during a recorded interview over the weekend.
(NOTE: The audio above, and description below, contains profanity.)
"You're a real disgusting piece of shit," Dan Bongino, a former Secret Service agent who's in a primary race for a district in southwest Florida, told Politico's Marc Caputo on Sunday.
Bongino seemed to say that many of the contributors within his district were small donors and didn't have to be disclosed, although his exact words were difficult to understand as the two repeatedly spoke over each other. Then, Caputo said, "Let me ask the questions ― I'll handle the questions and you handle the answers."
They also sparred over Bongino's two failed campaigns ― running unsuccessfully for both the House of Representatives and the U.S. Senate ― in Maryland before moving to Florida.
"Marc, I am going to humiliate you from this point," Bongino promised. "I'm going to make you an example. You will regret the day we had this conversation."
As he lost his temper, Caputo goaded him, calling Bongino a "professional political candidate who loses."
"Hey, shut the fuck up," Bongino yelled back. "Go fuck yourself, you piece of shit."
Shortly after the tirade, Bongino hopped online and went after Caputo for his use of the word "dude."
Bongino also said he didn't see Caputo's declaration on Twitter that he would record the conversation because he had blocked the reporter.
Bongino's primary is next week, where he will face off against two other Republicans for the seat currently held by GOP Rep. Curt Clawson, who is not seeking reelection. Robert Neeld is the only Democrat running in a district Ballotpedia calls "safely Republican."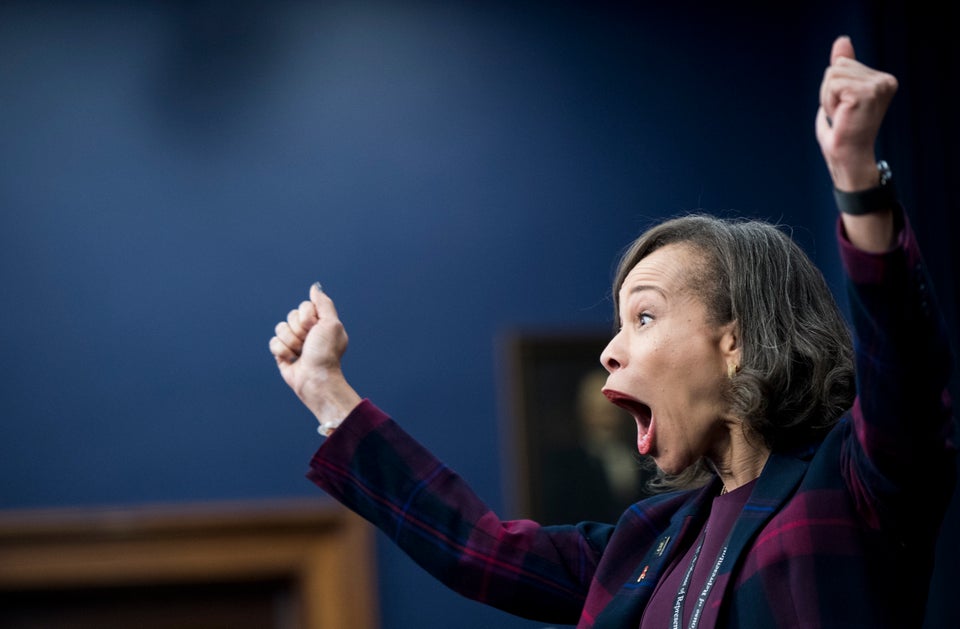 Scenes From 114th Congress And Capitol Hill
Popular in the Community