Seems like not much has changed in the world of Chick-fil-A. After the Supreme Court struck down the Defense of Marriage Act on Wednesday, the restaurant chain's president and chief operating officer, Dan Cathy, apparently tweeted an anti-gay response to the ruling.
The court ruled Wednesday morning that DOMA, which barred the federal government from recognizing same-sex marriages, even in states where the union has already been legalized, is unconstitutional. Following the decision, the Supreme Court also dropped the case for Proposition 8, California's same-sex marriage ban.
The tweet is still available on Topsy, an online platform that can index and trackback tweets and web pages.

In a statement emailed to The Huffington Post on Thursday, a spokesperson for the fast-food restaurant discussed the company's stance, but wouldn't directly comment on Cathy's tweet. "Dan Cathy, like everyone in this country, has his own views. However, Chick-fil-A is focused on providing great-tasting food and genuine hospitality to everyone," spokesman Jerry Johnston said.
Cathy's statement may not come as much of a surprise to some. The COO said in 2012 that "we are inviting God's judgment on our nation when we shake our fist at him and say, 'We know better than you as to what constitutes a marriage,'" the New York Times noted.
A backlash ensued after Cathy confirmed his anti-gay stance and his company was found to have ties to anti-gay groups, but Chick-fil-A claimed its only mission is to "treat every person with honor, dignity and respect" regardless of "belief, race, creed, sexual orientation or gender." The famed fried chicken joint has since tried to distance itself from any discrimination. Last September, it was reported that Chick-fil-A stopped donating to right-wing groups that oppose same-sex marriage. Cathy himself even seemed to progress, embracing a more open dialogue and befriending LGBT activist Shane Windmeyer, the founder and executive director of pro-LGBT college group Campus Pride.
UPDATE: 2:16 p.m. -- Chick-fil-A spokesman Jerry Johnston reached out to HuffPost Thursday afternoon to explain why Cathy decided to pull the tweet, saying, "He realized his views didn't necessarily represent the views of all customers, restaurant owners and employees and didn't want to distract them from providing a great restaurant experience."
Before You Go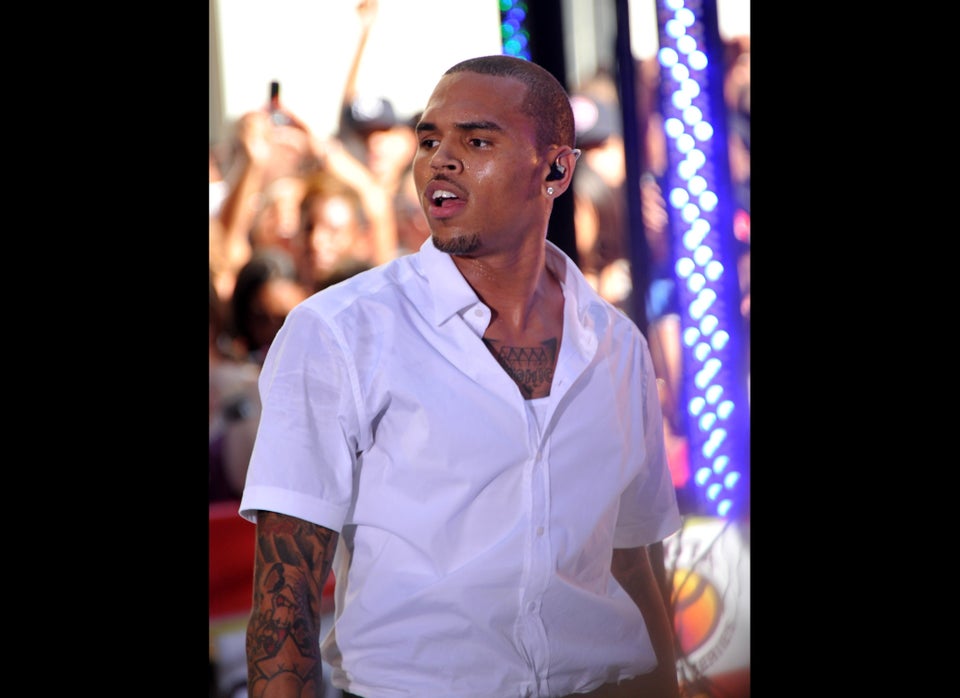 Homophobic Tweets By Celebs
Popular in the Community