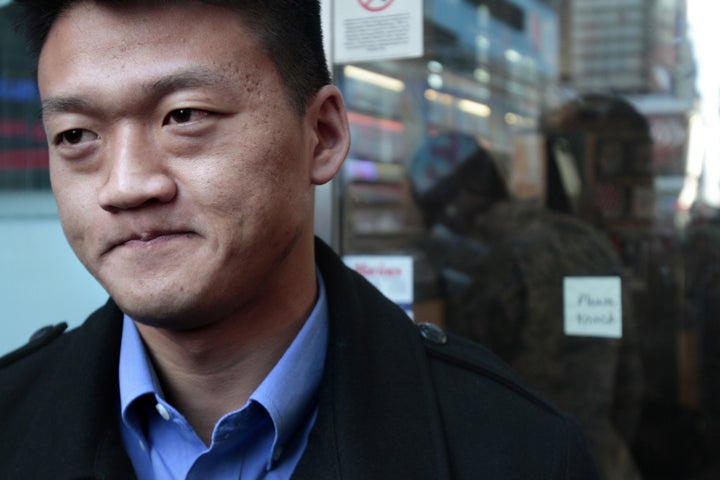 Lt. Dan Choi, a gay soldier discharged from the U.S. Army under "don't ask, don't tell," said Thursday that he won't vote for President Obama again due to a recently successful effort by the administration to freeze a repeal of the military protocol.
"You have lost my trust and I am not gonna vote for Barack Obama after what he did yesterday," Choi said in an interview with CNN today.
Earlier in the day, White House Senior Adviser Valerie Jarrett attempted to explain the recent undertaking by the Department of Justice to appeal a ruling by U.S. District Judge Virginia Phillips which halted "don't ask, don't tell" as an unconstitutional practice.
"It is a law, and we are a nation of laws. It was passed by Congress and so we are looking for Congress to repeal it," Jarrett told CNN. "Until Congress repeals it the Justice Department is doing what it is required to do and that is to defend the laws of the land."
Jarrett went on to claim that there were members of the gay community who understood the nature of the situation and were working with the White House to pressure Congress to take up the repeal of "don't ask, don't tell."
Choi responded by telling CNN that he isn't one of those so-called people, and explained that he thought such a statement was ridiculous because it neglected what he saw as the true role of the courts in a system of checks and balances on the government.
"When Congress enacts a law that's unconstitutional, whose job is it to strike it down? The court's," Choi said. "I understand the judicial branch is now the only branch of government that is filling its mandate to the Constitution."
Calling all HuffPost superfans!
Sign up for membership to become a founding member and help shape HuffPost's next chapter