Dan Clowes is a comic book artist, a screenwriter, and a man with a lot of empathy for disgruntled Americans. He is the author of "Ghost World," "Mister Wonderful," "The Death-Ray" and the "Eightball" comic series, among others, and is reportedly working with the director Alexander Payne on an adaptation of "Wilson" for the silver screen.
Last year, I interviewed Clowes for the hardcover release of "The Death-Ray". When asked, "What are you up to?" Clowes responded, "I'm busy filling in the little tiny black areas on the page with a pen, which is the most mindless thing anybody could ever do with their life...You have those moments like, How did I get here? Why am I sitting here doing this? It's like my job is doing crossword puzzles." Over the years, his style has evolved but his humor -- as well as the belief in the importance of the craft -- remain.
Now at 50, Clowes finally has a major exhibition underway at the Oakland Museum of California (OMCA), organized by Susan Miller and René de Guzman, with exhibition designs by Nicholas de Monchaux (who did the video above). In the exhibition, titled, "Modern Cartoonist: The Art of Daniel Clowes," we find the artist revealing the weird underbelly of America through quick and methodical strokes of a pen. Furrowed brows, sneers, and nervous beads of sweat accompany many of Clowes' odes to anxiety, causing us to acknowledge the strange and desperately sad state of his characters, who are striving to fit in.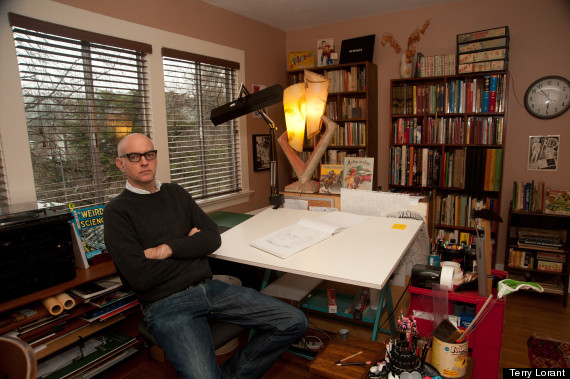 The artist at work. Photo Terry Lorant.
"Modern Cartoonist: The Art of Daniel Clowes" will be on view at OMCA until August 12, 2012.

We've included a slideshow of Clowes' work below. Let us know what you think in the comments section.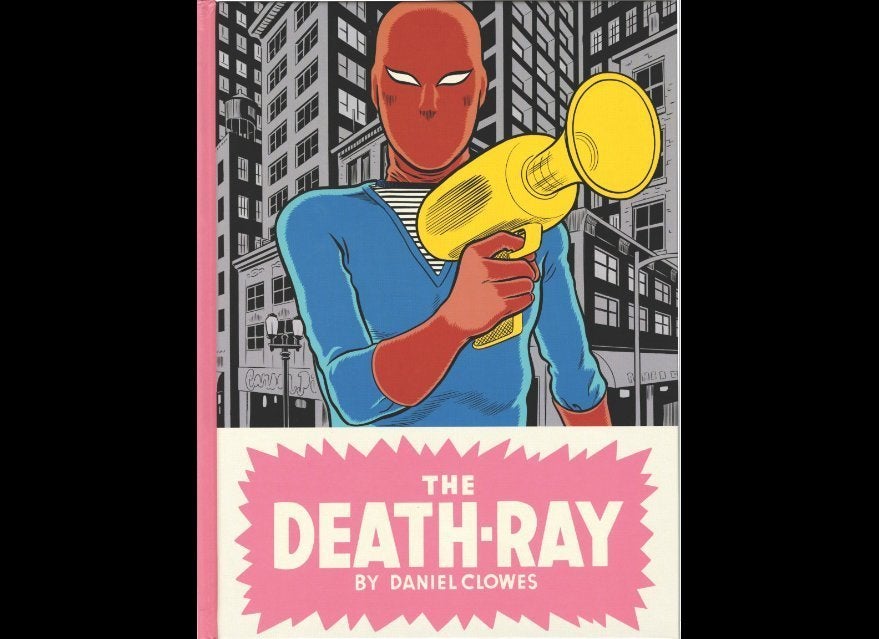 clowes
Related
Popular in the Community