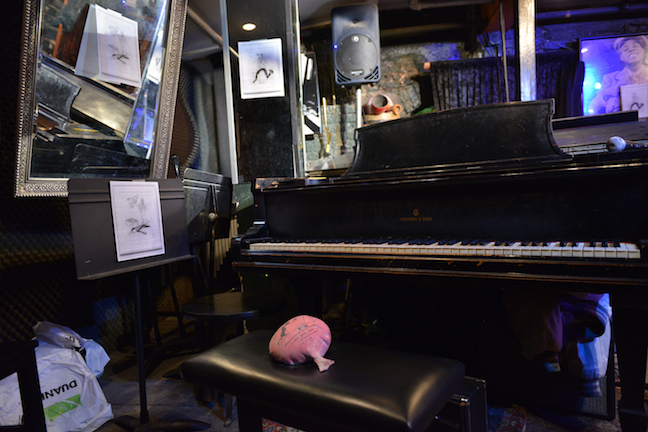 (Photo credit: all photos by Hugo Glendinning)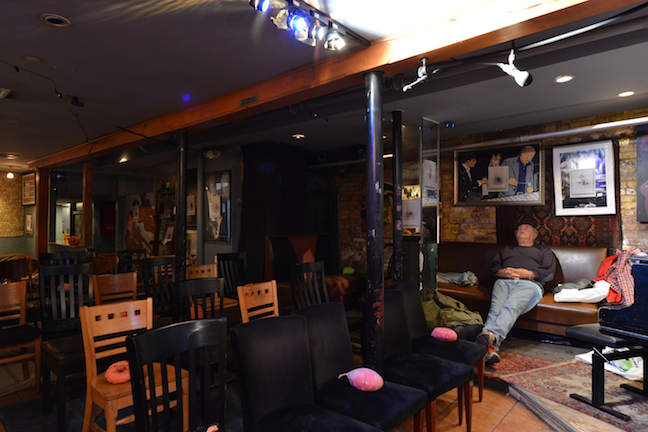 Uncle Dirty takes a nap
Kalup: First, tell us about the book.

Dan: The book is comprised of two bodies of my work. The first, called "Blow Up God," I made in collaboration with my friend Matt Kenny. They are ink drawings of a Catholic Priest blowing up an inflatable doll that looks like God: a bearded, robed old man. The "inflated" God eventually comes to life and crushes the Priest. The narrative goes on into oblivion. The Priest and God throw each other, spank each other and seem to conspire together as well. The other body of work in the book is a group of sculptures I've been working on that are Whoopee Cushions filled with concrete. The legendary Ron Delsener wrote text that runs through the book, tying all the ideas together. Richard Prince and Brendan Dugan also played important roles in helping me develop the idea.
Kalup: The evening of performance was a great idea. It was intimate, diverse, chilled, hilarious, all-around good feeling. Can you talk about how it evolved?
Dan: When I was first brainstorming with Ron and Richard on where to best install a show of the works, a comedy club came up. This combined with the idea of Ron on a microphone were immediately exciting. I eventually decided a jazz club was even better, since the book and all the artworks in it are about the power of one's breath. Thinking of a musician and his trumpet really seemed to add just the right touch. Also, I used to go to Smalls when I was in high school 'cause it was BYOB. Anyway, so we got in touch with them and started setting it up. I decided to invite a range of people to come share about God.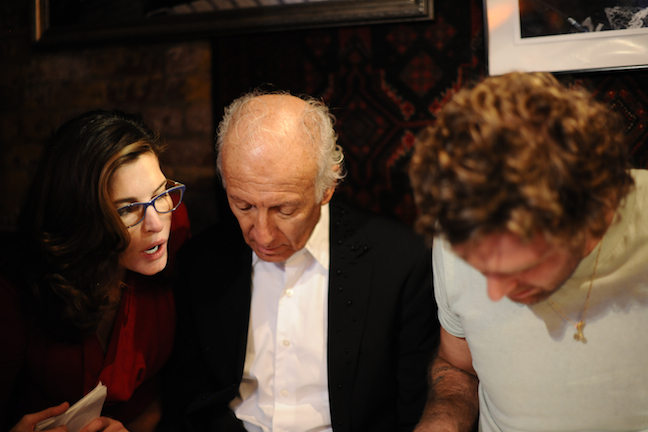 Stephanie Seymour, Ron Delsener, Dan Colen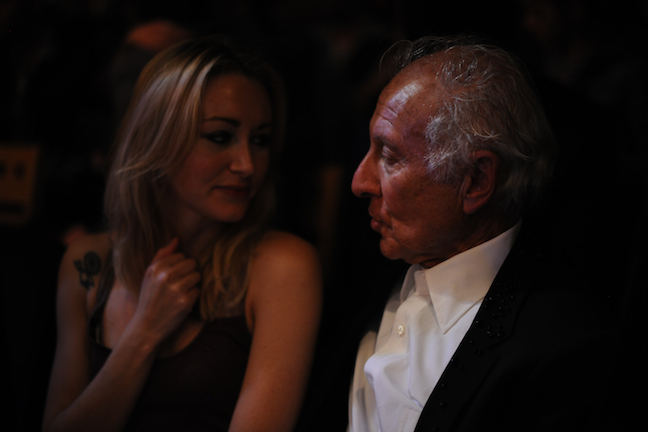 Guest and Ron Desener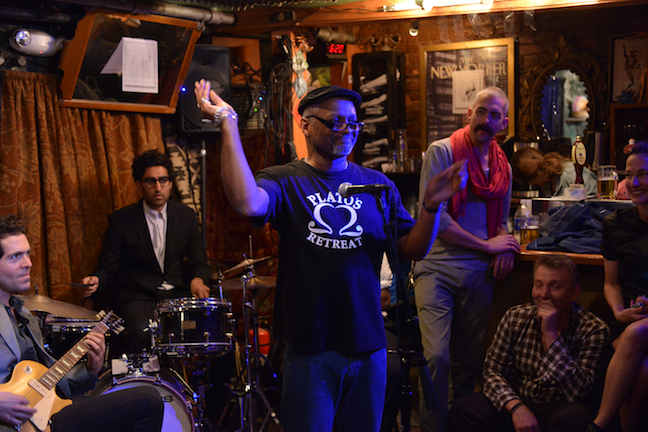 Jack Walls
Kalup: I really enjoyed chatting with Uncle Dirty, the 81-year old comedian, who told me a few stories about Richard Pryor and Redd Foxx. Can you tell us more about the folks in the line-up?
Dan: I really wanted a group of eccentrics. All the people I asked I have some sort of personal relationship with: Jack Walls, Natasha Lyonne and David Blaine are close friends; Mykki Blanco is a younger artist who I think is doing cool things; Christophe de Menil was the grandmother of my close friend Dash Snow; Stephanie Seymour collects my work. I had just worked with you on your new film, so it was cool to get you involved in my project. And Uncle Dirty (maybe my favorite moment of the night) was introduced to me by a good friend, Aaron Bondaroff. But I had a lot of options. I just kept going through possible variations until I felt there was a possibility for all the personalities to equal something greater or at least totally out of the ordinary.
Kalup: How important do you think it is for artists, musicians, and performers to commune together in this way?
Dan: That was the best part about the whole thing; it really felt good. It was touching, funny and stupid, but the overall feeling was warm. Doing only the big shows in white boxes was weighing on me. I needed something different. I needed to bring some friends together and do something more collaborative and more spontaneous.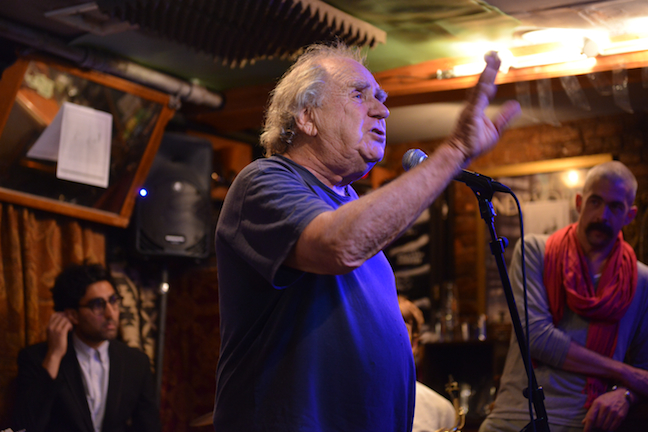 Uncle Dirty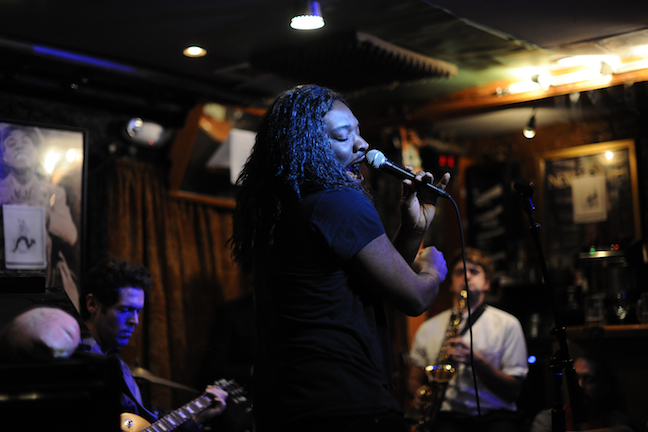 Yours truly, Kalup Linzy as Kaye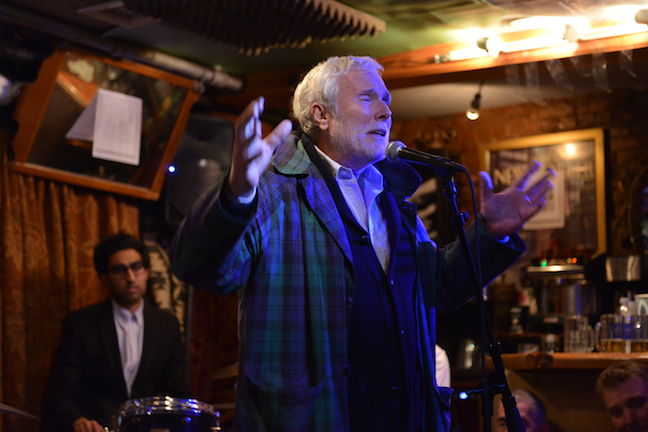 Glenn O'Brien
Kalup: The theme was God. What are your thoughts on the subject?
Dan: I don't get too caught up in it. Art is kind of the lens through which I think about God. And a night like this really drove something home that is important for me to keep constant in my thoughts, which is that individuals don't create magic or even art - it really takes a whole universe.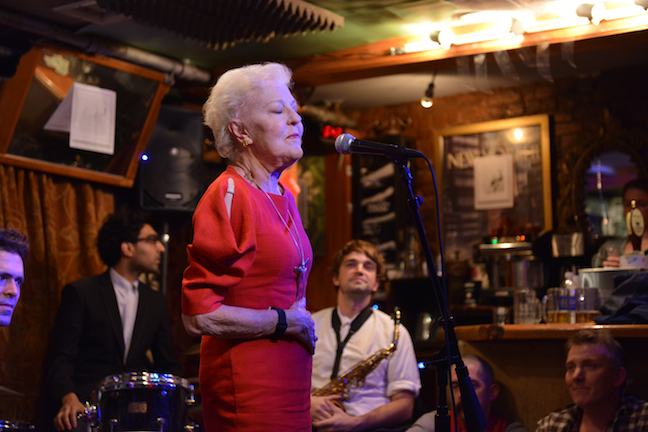 Christophe de Menil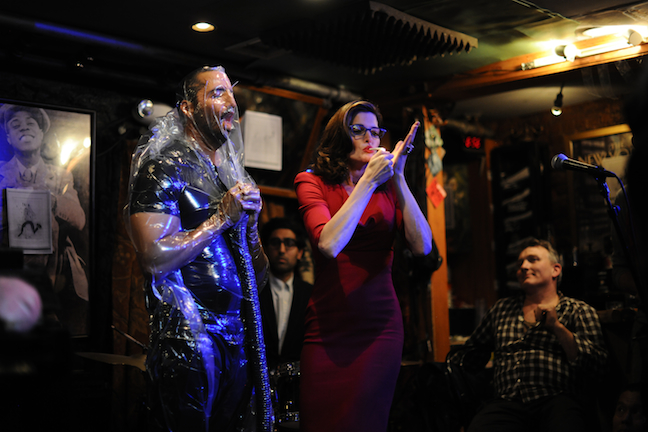 David Blaine and Stephanie Seymour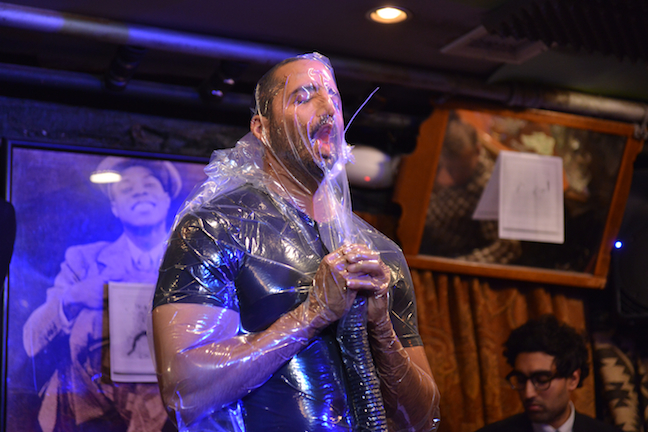 David Blaine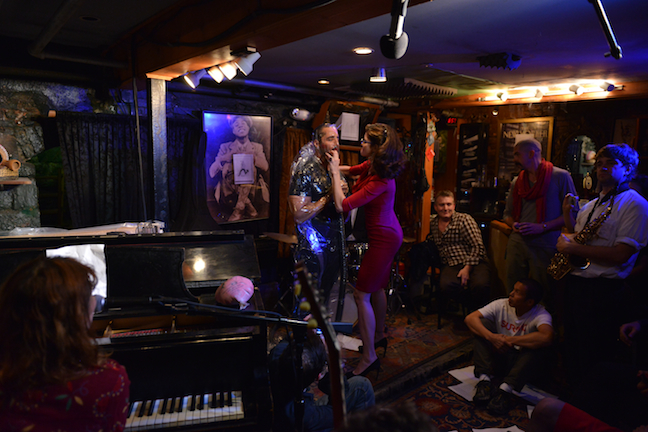 David Blaine and Stephanie Seymour
Kalup: Thank you again for inviting me to perform. Are there any other projects you have coming up that you would like to mention?
Dan: My friend Joe Bradley and I are opening a show together at Gavin Brown's Harlem space on November 11.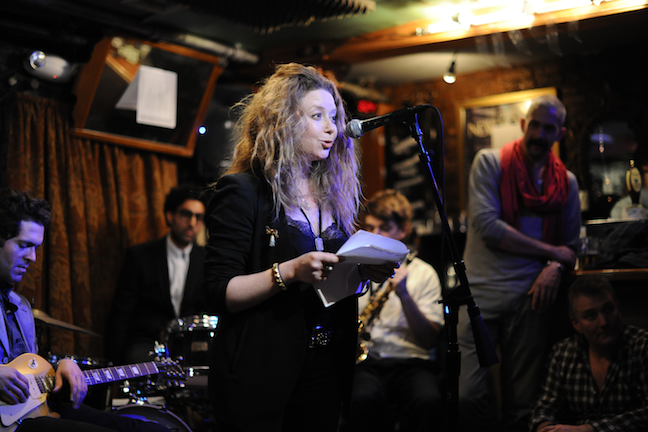 Natasha Lyonne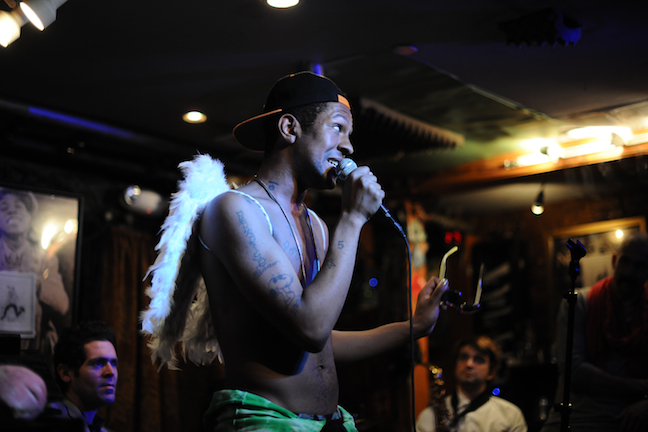 Mykki Blanco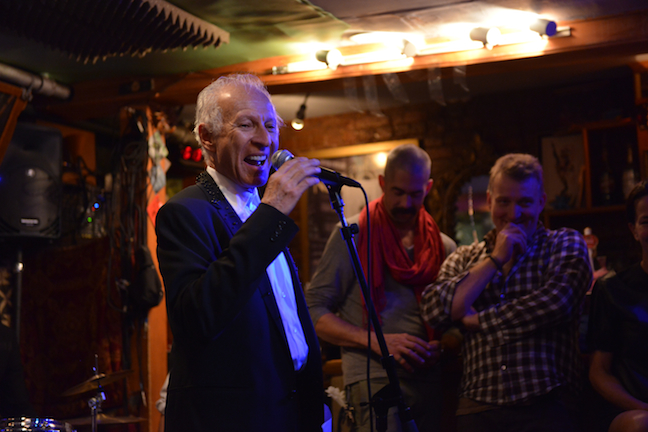 Ron Delsener
A question to you, readers. What are your thoughts on God, creativity, and creating with no boundaries?
Popular in the Community