Greene, a conspiracy theorist who has downplayed the virus, dismissed omicron as "sneezes, coughs and runny noses" and attacked Crenshaw for the suggestion.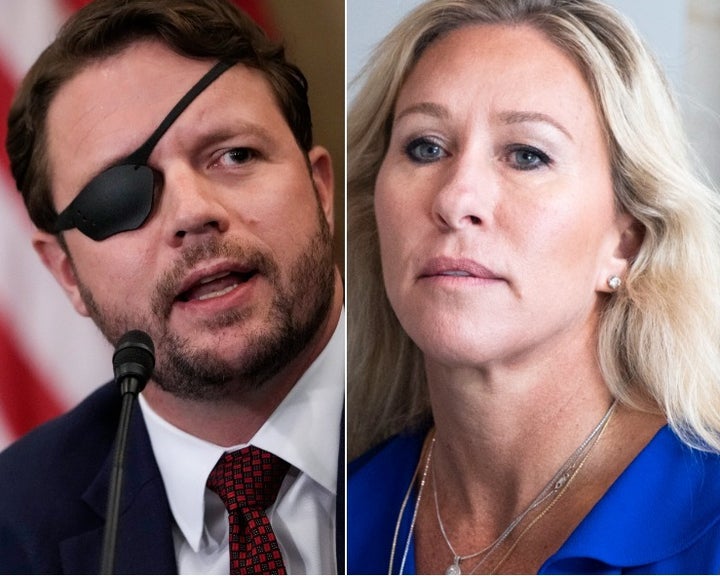 Crenshaw responded in an Instagram story.
"Hey Marjorie, if suggesting we should follow Trump policy instead of Biden mandates makes you mad, then you might be a Democrat – or just an idiot," he wrote.
Crenshaw also called out Greene for missing a key vote ― circling a picture of her "going out for a few drinks" instead of voting for the National Defense Authorization Act.
The two Republicans have something of a history.
Crenshaw has attacked the "grifters and liars" in his party as "performance artists."
"They're the ones you think are more conservative because they know how to say slogans real well," he said last month, according to The Hill. "They know how to recite the lines that they know our voters want to hear."
Popular in the Community