Fredinburg's sister confirmed his death in an Instagram post:
Jagged Globe, the company Fredinburg was hiking with, posted a statement mourning his loss.
"Our thoughts and prayers go out to Dan's family and friends whilst we pray too for all those who have lost their lives in one of the greatest tragedies ever to hit this Himalayan nation," it reads in part. The statement also said that two other climbers sustained non-life threatening injuries.
Tom Briggs, the company's marketing director, told The Guardian that Fredinburg and the others "saw the avalanche coming and were able to make a run for it but the camp was right in the middle of it."
Fredinburg headed up privacy for Google X, the company's secretive ideas lab, and had worked at the Internet giant since 2007. According to his LinkedIn profile, he was involved with initiatives ranging from Google's self-driving car to "Project Loon," which aspires to provide balloon-powered Internet access to remote areas. He also co-founded Google Adventure, which, according to the entrepreneur hub Startup Grind, aims to "translate the Google Street View concept into extreme, exotic locations like the summit of Mount Everest or the Great Barrier Reef off Australia."
The Guardian reported in April that he was part of a group of climbers who were preparing to summit the mountain one year after an avalanche killed twelve sherpas, in what had been the deadliest incident on the mountain to date. According to the newspaper, it was "an open secret" that a Street View camera was being carried to the summit.
Fredinburg posted frequent Instagram updates documenting his journey:
As news of his death broke, reactions on Twitter and Instagram poured in. Among them was a long remembrance from the actress Sophia Bush, Fredinburg's ex girlfriend.
Fredinburg was climbing Mr. Everest to raise money for OrphanGift in support of two Nepali orphanages. His loved ones are continuing to carry out his mission at Crowdrise through the widget below.
You can find a range of charities helping the relief effort by clicking below: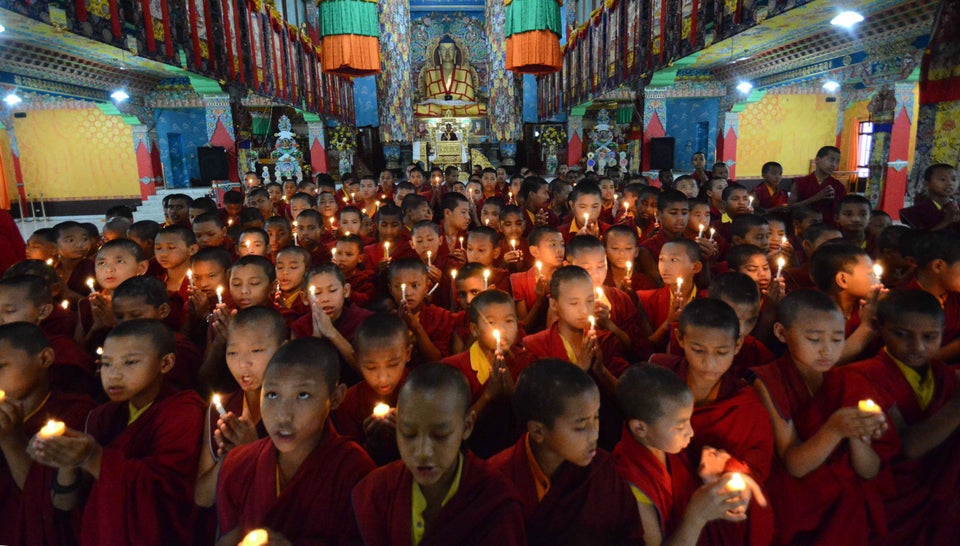 Deadly Earthquake Rocks Nepal
Popular in the Community