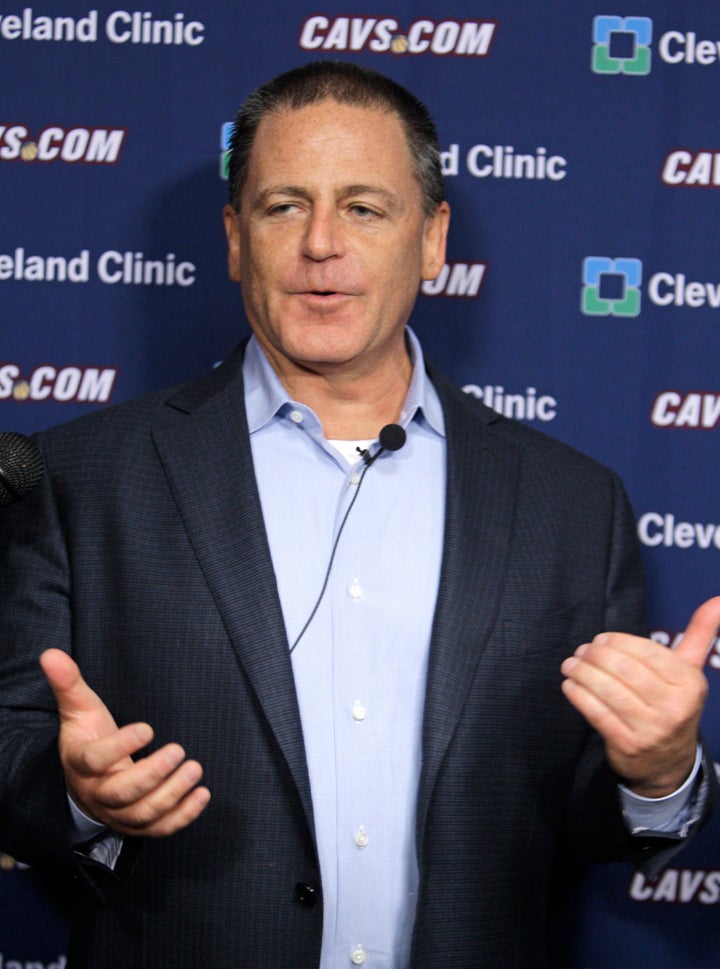 NBA teams in the Western Conference were understandably fearful of having to face a Lakers' backcourt featuring both Kobe Bryant and Chris Paul. How could anyone defend such a tandem if both players stayed healthy? Would they surpass the Frazier-Monroe and West-Goodrich backcourts as best of all time?
While fans around the NBA were wondering how many wins such a pair would post over the shortened 66-game schedule, Cleveland Cavaliers owner Dan Gilbert and his peers were far more concerned with the Lakers' record keeping than their won-loss record. Gilbert, especially, was just not going to sit idly by as Paul got traded to the Los Angeles Lakers. So what did he do? He wrote his feelings down and emailed them to NBA Commissioner David Stern.
At one point on Thursday, Chris Paul was considered a Laker after several news outlets reported a three-team deal between the Hornets, Lakers and Rockets. Los Angeles was set to give up Lamar Odom, who didn't take the news very well, and Pau Gasol in order to acquire the all-star point guard. But later that night, Stern suddenly nixed the deal/ Adrian Wojnarowski of Yahoo! and several others reported that the owners -- who happen to be the stakeholders of the Hornets -- pressed Stern to void the agreed upon deal.
League spokesman Mike Bass denied that the owners killed the deal and indicated the trade was vetoed for "basketball reasons."
"It would be a travesty to allow the Lakers to acquire Chris Paul in the apparent trade being discussed," Gilbert wrote in the email obtained by Yahoo!. "This trade should go to a vote of the 29 owners of the Hornets."
In the email, Gilbert seemed particularly bothered by the fact that the proposed swap would allow the Lakers to save $40 million while also getting the best player in the trade. Even worse, Gilbert feared that the Lakers would still be able to acquire all-star center Dwight Howard later on from the Orlando Magic. Expressing a sentiment likely to be felt in the sparsely-filled arenas of the many also-ran teams, Gilbert asked Stern "When will we just change the name of 25 of the 30 teams to the Washington Generals?"
Despite Bass' denial it certainly seems like "basketball owners' reasons" were as much a factor in this bold veto as anything likely to happen on the court.
Related
Popular in the Community