Three days after the publication of an investigative report accusing Kentucky Rep. Dan Johnson of crimes and misconduct including the sexual assault of a then-teenager, the 57-year-old lawmaker from Bullitt County was found dead near a bridge in Mount Washington on Wednesday. The coroner has ruled his death a probable suicide. A gun was reportedly recovered near his body.
On Wednesday afternoon, Johnson, a self-anointed "pope" of the nondenominational Heart of Fire Church, reiterated his denial of the allegations in a Facebook post and told his family members to "stay strong."
"Heaven is my home," he wrote.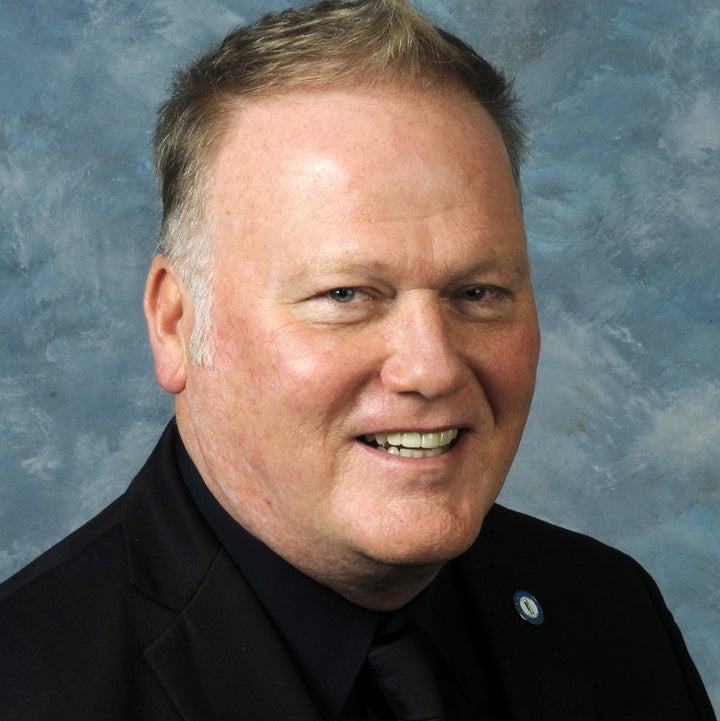 The Kentucky Center for Investigative Reporting (KyCIR) had published an expansive report on Monday accusing the Republican state representative of molesting a young woman, committing arson and lying to his congregation and constituents about his achievements.
Maranda Richmond, now 21, told KyCIR that Johnson, who'd been her pastor and a close family friend, sexually abused her in 2012 when she was 17. She said she'd been spending the night with Johnson's daughter when the pastor, apparently intoxicated, returned home and groped her breasts while she was sleeping on a sofa.
"He stuck his tongue in her mouth. Then, he forced his hands down her pants, underneath her underwear, and penetrated her with his finger," the report said.
Richmond later reported the incident to police, but investigators closed the case months later without interviewing Johnson. In the aftermath of the KyCIR report, the Louisville Metro Police Department said this week that detectives had reopened the investigation.
The Kentucky Capitol reverberated with calls for Johnson's resignation this week. Mary Nishimuta, executive director of the Kentucky Democratic Party, had urged Johnson to step down immediately. Mac Brown, chairman of the Kentucky's Republican Party, echoed this sentiment in a Monday statement.
"Following today's extensively sourced and documented story from the Kentucky Center for Investigative Reporting, we once again find ourselves in a position where we must call for him to resign, this time, from the Kentucky General Assembly," Brown said.
Johnson, who narrowly defeated Democratic incumbent Linda Belcher in an election last year, had been asked to resign from his seat before for posting racist content on his Facebook page, including images depicting former President Barack Obama and first lady Michelle Obama as monkeys.
At a news conference Tuesday, Johnson vehemently denied the claim of sexual assault and said he would not resign.
"This allegation concerning this lady, this young girl, absolutely has no merit. These are unfounded accusations, totally," he said, later suggesting that the accusations were politically motivated.
There are seasons of accusations in politics, Johnson said, according to the Louisville Courier-Journal. And this current "season" involves allegations of sexual assault.
"If that's the case, Frankfort may have a bunch of empty seats if it runs off of just accusations," Johnson said. "It would be a hard place to fill the seats in the Senate, House and anywhere else."
On Wednesday, Bevin wrote that he was "saddened" to learn of Johnson's death. "These are heavy days in Frankfort and America," he wrote.
Louisville Public Media, the parent company of KyCIR, said in a statement that it was "deeply" saddened to hear of Johnson's death.
"All of us at Louisville Public Media are deeply sad to hear that State Representative Dan Johnson has died, apparently of suicide," said the company's president, Michael Skoler, according to the Courier-Journal. "As part of the process, we reached out to Representative Johnson numerous times over the course of a seven-month investigation. He declined requests to talk about our findings."
Popular in the Community