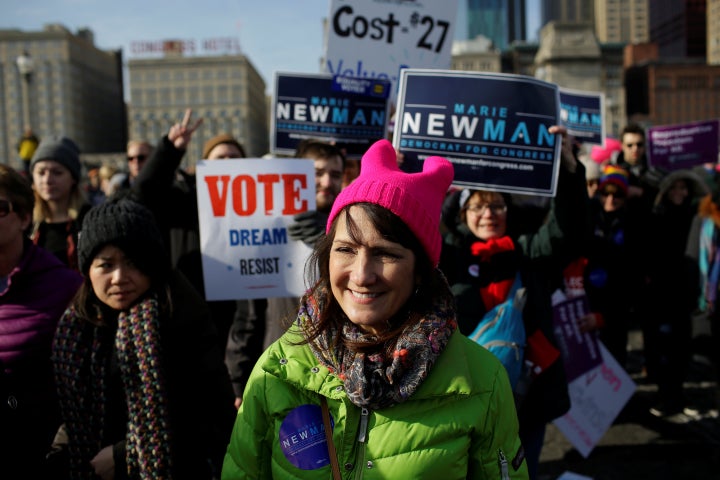 As Democrats topple Republicans in deep-red districts from Alabama to Pennsylvania, progressives are seizing on the party's momentum to move it a bit to the left.
Rep. Dan Lipinski (D-Ill.), an anti-abortion Democrat who refused to endorse President Barack Obama in 2012, could be a casualty of the anti-Trump resistance movement on Tuesday night. Lipinski faces off in a primary race on Tuesday against challenger Marie Newman, a progressive businesswoman who supports a $15 per hour minimum wage and has hit Lipinski on his votes against reproductive rights, the DREAM Act, LGBTQ rights, and the Affordable Care Act.
"He likes to say he's a centrist, he's not. He is a Republican," Newman told Vox. "There is not a division in the Democratic Party — he just is a dinosaur."
Lipinski, co-chair of policy for the Blue Dog Democrats in Congress, touts the importance of bipartisan compromise and has characterized Newman as being part of a "Tea Party of the left."
"What we need to do is sit down and work out some compromise," he said in a February debate. "Compromise has become a dirty word in Washington."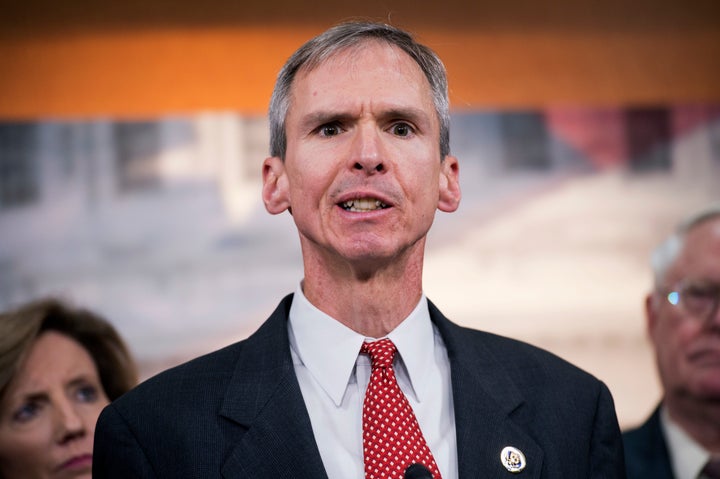 The primary race has divided the Democratic Party. Several progressive members of Congress, including Sen. Bernie Sanders (I-Vt.), along with women's rights groups like Planned Parenthood Action Fund, EMILY's List and NARAL, have endorsed Newman. Anti-abortion groups and establishment Democrats, including House Minority Leader Nancy Pelosi (D-Calif.) and the Democratic Congressional Campaign Committee, are backing Lipinski. Pelosi said last year that the Democratic Party should not have a litmus test on issues like abortion. "This is not a rubber-stamp party," she said.
Newman and Lipinski are running neck and neck. The race to represent the southwest Chicago district turned ugly over the weekend as Lipinski backers sent out controversial text messages to some of the representative's constituents. Some Newman supporters say they received texts suggesting Newman is a "Holocaust denier." Other Chicagoans received texts on St. Patrick's Day claiming Newman is "crazy anti-Catholic" and "supports laws that would jail nuns."
The No Labels group, a centrist political organization that backs Lipinski, said it had recruited volunteers to send the texts and that one volunteer mistakenly conflated Newman with the Republican in the race, neo-Nazi Art Jones. "This is the only instance where we are aware of this happening," the group told HuffPost. "We have since ended this program."
No Labels said it had nothing to do with the nun text, which is likely a reference to Little Sisters of the Poor, the group that challenged Obama's health care law because it required them to cover birth control in their health insurance plans.
Newman's campaign decried the false texts, and the candidate says she believes her views on abortion are more closely aligned with the district's than those of Lipinski, who was one of five Democrats to vote for the GOP's 20-week abortion ban.
"The fact is seven in ten families across this district agree on keeping abortion legal, but for years Mr. Lipinski has ignored the values of his district," Newman said in a statement to HuffPost. "Voters are sick of having their rights under fire and ready to dump Dan Lipinski."
Popular in the Community