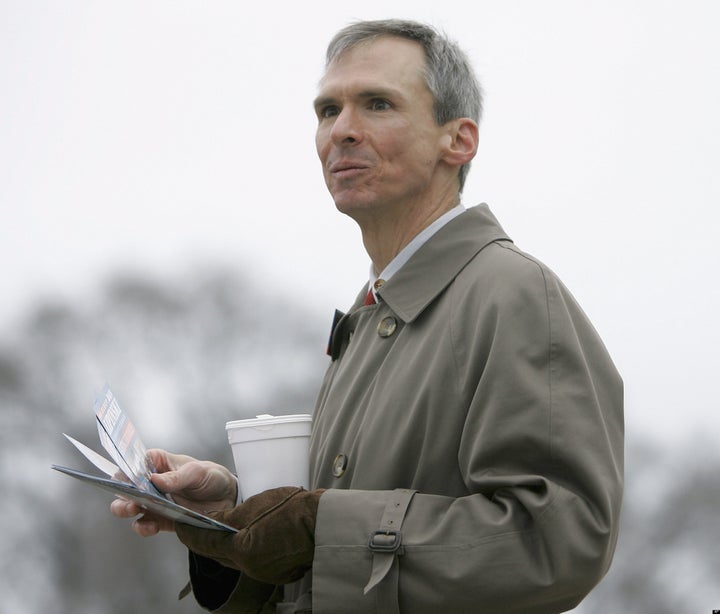 As the White House continues to lobby Democrats who are either on the fence or opposed to the health care bill, some Dems in President Obama's home state have yet to be wooed.
On Wednesday, former Obama ally and Illinois Congressman Luis Gutierrez wrote in a blog for the Huffington Post that he would not support a bill that "denies immigrants the opportunity to purchase health care with their own money," and ripped Obama for his inaction on immigration reform:
It was one more in a string of disappointments for the Hispanic community, and today, I no longer find myself able to confidently say "yes" when President Obama asks me for his support.
But Gutierrez is not the only state Democrat resisting the bill.
Rep. Jerry Costello (D-12th District) told the Telegraph that he would "not vote for the Senate bill in its current form," saying the bill allows public funding for abortions (a claim that has been held on to by anti-choice politicians, but has ultimately been debunked--the bill does not allow federal money for abortions, except in cases of rape, incest, or to protect the life of the mother.)
NBC Chicago also mentioned Debbie Halvorson (D-11th District) and Bill Foster (D-14th District), who are both undecided on the health care bill. As NBC points out, Foster voted yes to House version last year, but opposed Senate bill. His spokeswoman told the Pioneer Press that Foster has "no specific problems with the bill as passed by the Senate last December," but wants to take time and re-read it.
Listen to the Lipinski segment here:
Related
Popular in the Community