They don't belong to our childhood anymore. Mickey Mouse, Tigger, Kermit and more have gone to the other side. Some are killers. Some are monsters. They stain our innocence with blood.
In dark reincarnations, these animated heroes have been scarred forever by show business. Now they just don't give a damn.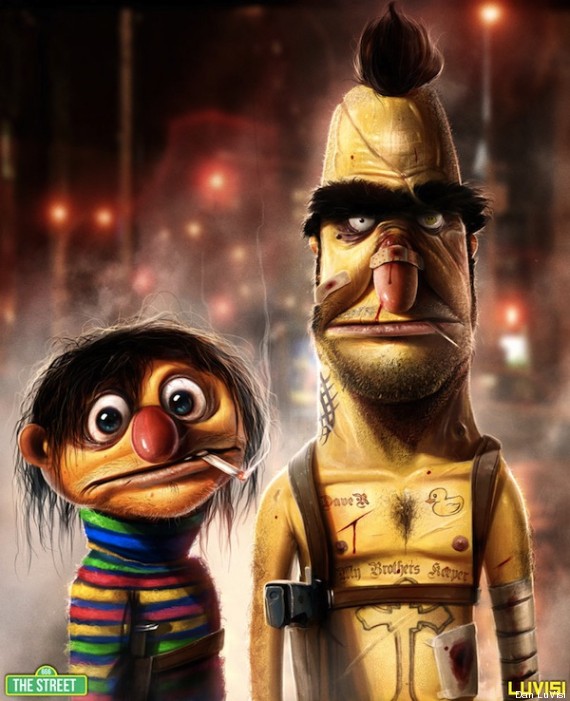 "I was inspired by my childhood nostalgia, growing up on Disney and Nickelodeon cartoons," LuVisi told The Huffington Post. "But what my intentions were to do, was combine that love with the dark underbelly of Hollywood and how it corrupts some of its many actors and actresses."
Some of the portraits come with backstory and movie references. Kermit has signed with a sleazy producer to make more adult fare. Now he has a blood-stained hammer in his hand and a knife in his torso.
Tigger's a hardened prisoner who has Pooh next on his hit list for offing Christopher Robin.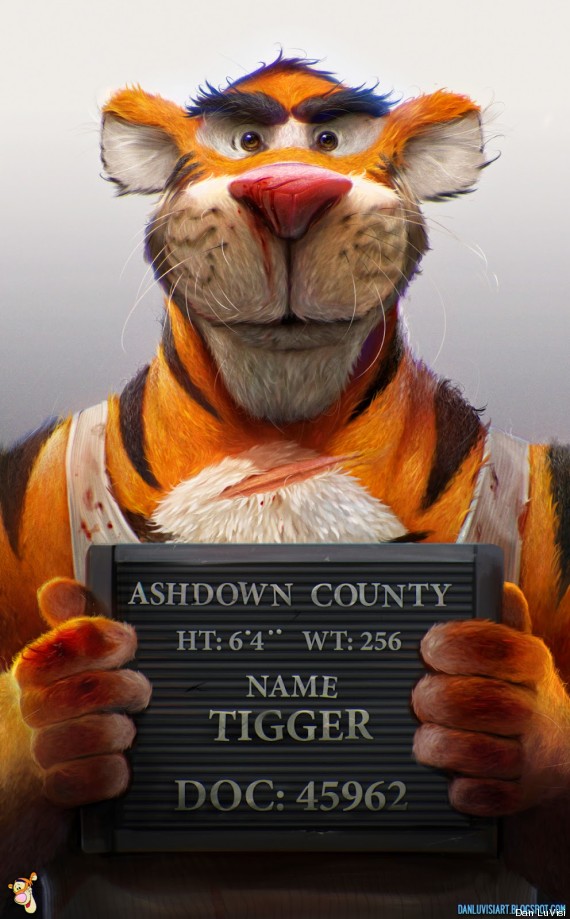 And Mickey and Donald? Pure evil.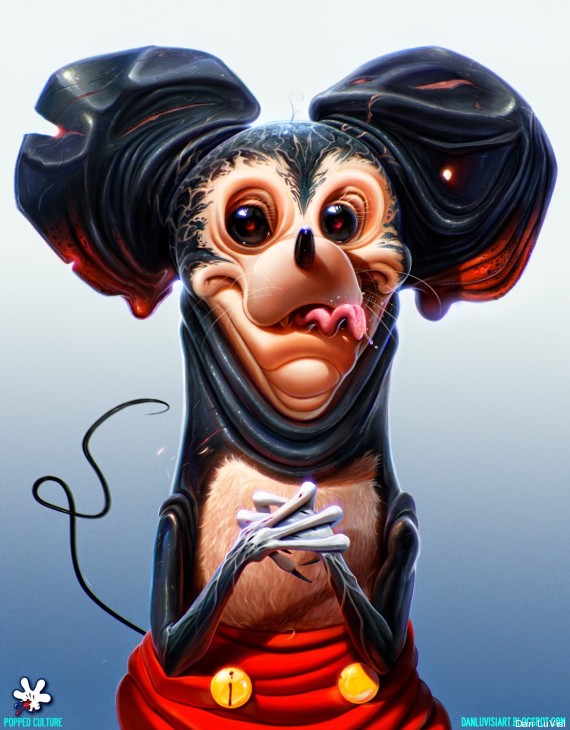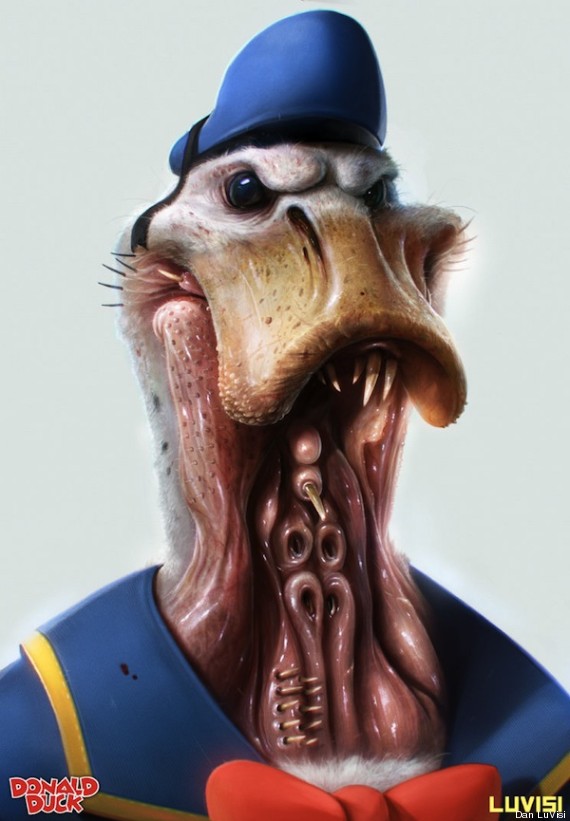 Popular in the Community