BALTIMORE ― Connecticut Gov. Dannel Malloy (D), chair of the Democratic Governors Association, says winning gubernatorial elections is key to fighting President Donald Trump's agenda and retaking national power.
"This is four years of battle, battle for the hearts of our nation, battle for the soul of our nation," Malloy said in a speech at the Democratic National Committee regional forum in Baltimore Saturday. "I'm here to make one pitch and that is that governors are the front line. And in '17 and '18 we have the possibility of electing Democrats in states where we have not had Democratic governors in years."
There are opportunities for Democrats to win governorships in New Jersey and Virginia in 2017, as well as 2018 contests in Florida, Ohio, Wisconsin and Pennsylvania, Malloy said.
Much of the national attention on Democrats' prospects of pushing back against Trump has been focused on the Senate, where the party still has enough seats to filibuster major Republican legislation and Supreme Court nominees.
The story of Democrats' massive congressional losses begins in governors' mansions and state legislatures, however. In the 2010 midterm elections, Republican gubernatorial and state legislature wins allowed Republicans to redraw the House congressional district maps in a way that has severely tilted the map against Democrats. Malloy was one of just a handful of Democratic governors to win that year.
Just 16 states currently have Democratic governors. Malloy acknowledged the party's mistake in 2010 and committed to not repeating it.
"We took our eye off as a party I think in the 2010 election cycle and the implications of that cycle," he said. "The reality is we got beaten so bad in so many races that we didn't elect Democratic governors and we lost the state legislatures ― and that is a gigantic problem."
"If we could take back a state like Florida, re-elect Tom Wolf in Pennsylvania, get back in Michigan or Ohio or Wisconsin," Malloy concluded. "We don't have to go out and win elections to take back the Congress of the United States, alls we have to do is make sure there is a fair redistricting map."
Before You Go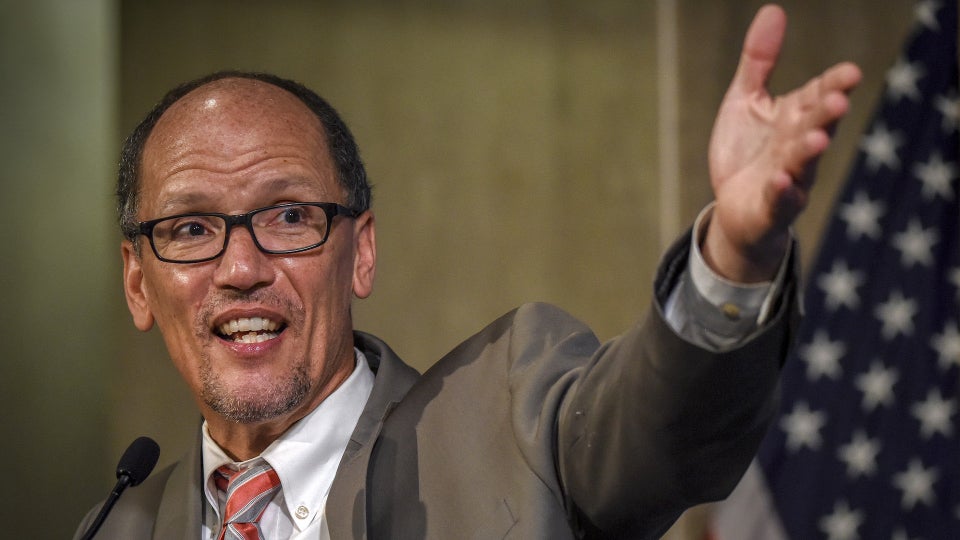 Democratic National Committee Chair Candidates
Popular in the Community