WASHINGTON -- It's been two months since Connecticut Gov. Dan Malloy (D) faced an unspeakable tragedy in his state: the mass shooting at Sandy Hook Elementary School in Newtown that left 26 dead, including 20 children.
On Friday, the governor pushed comprehensive reforms for gun laws in Connecticut and urged congressional lawmakers to do the same -- though he conceded Congress is unlikely to make as much progress as his state legislature to reduce gun violence.
"I think [Congress] will act. There'll be a package, I believe," Malloy told The Huffington Post after a Democratic Governors' Association meeting at the White House on Friday. "It probably won't go as far as we'll go in Connecticut."
On Thursday, Malloy announced a list of five proposals that he wants the General Assembly in Connecticut to approve in response to the Sandy Hook massacre. It includes major reforms the White House has asked of Congress, such as a ban on high-capacity magazines and universal background checks. Because the state already has a ban on assault weapons, Malloy is seeking to make it stronger, as well to improve other enforcement laws and promote secure gun storage.
The governor said mass shootings are now commonplace and even expected, to the point that they are becoming part of the nation's identity.
"These instances are going to continue to happen. We're going to have more of these mass shootings," Malloy said. "Aurora and Tucson and Sandy Hook weren't aberrations. They're becoming part of who we are, and what we are, and what we expect to happen in our states."
"It's got to change," he added, noting, "It may take Congress a little longer than it will take the people of Connecticut."
Malloy also praised the efforts of President Barack Obama and Vice President Joe Biden in making gun control a priority since Newtown, adding that he has discussed the issue with both men and remains in touch with the vice president's office. Asked if Obama should take a more prominent role in the debate, Malloy said he believes the president is "fully engaged."
"He's got a full-time job, so he goes to his No. 2 guy and says, 'Take this one and run with it,' and I think the vice president has not done a good job -- he's done a fantastic job," Malloy said.
Although gun-control advocates have already started tempering expectations for what Congress can achieve, Malloy said the Obama administration shouldn't take the blame if lawmakers fail to act.
"It's not on the White House. The White House has put forward a comprehensive package, and they are working at it every day. They're engaged," he said.
The governor also pledged his commitment to remaining a part of the process, mentioning his career as a former prosecutor, where he tried 23 felony cases, four of which were homicides.
"I know this issue. I've worked on this issue for many years," Malloy said. "This is our time to make real progress on it."
Before You Go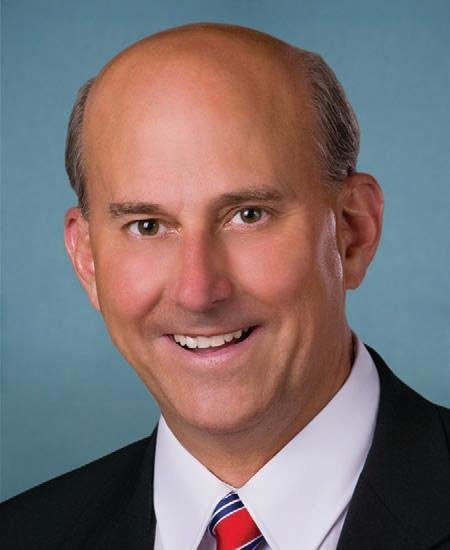 People Who Want More Guns In Schools
Popular in the Community