"The governor's not a stupid man, but he's done stupid things," Malloy said Tuesday on MSNBC's "Morning Joe." "Signing this law and quite frankly promoting this law, knowing exactly what it was going to do, was an incredibly stupid thing for him to do."
Indiana's Religious Freedom Restoration Act, which Pence signed into law on Thursday, allows businesses in the state to cite religious beliefs as a legal defense. Critics of the law fear it will allow businesses to legally refuse service to lesbian, gay, bisexual and transgender individuals.
Things got heated between Malloy and MSNBC host Joe Scarborough when the latter pointed to an article in The Washington Post that said several other states have passed laws similar to Indiana's with much less public uproar and fewer boycotts. Malloy argued that Indiana's law is distinguished by Pence aligning himself with the anti-LGBT-rights community.
"If you get the picture of who was around [Pence] when he signed this bill, there were three homophobic men standing alongside the governor," Malloy said to Scarborough. "One of them had equated being gay with bestiality. That's who he invited to the signing ceremony. He knew exactly what he was doing, and when you see a bigot, you have to call him on it."
On Tuesday, however, Pence said the law should not allow such discrimination and that he will back an amendment to clarify it.
"I don't believe for a minute that it was the intention of the General Assembly to create a license to discriminate, or a right to deny services to gays, lesbians or anyone else in this state. And it certainly wasn't my intent," he said at a press conference in Indianapolis. "But I can appreciate that that's become the impression -- not just here in Indiana, but all across this country. And we need to confront that."
Before You Go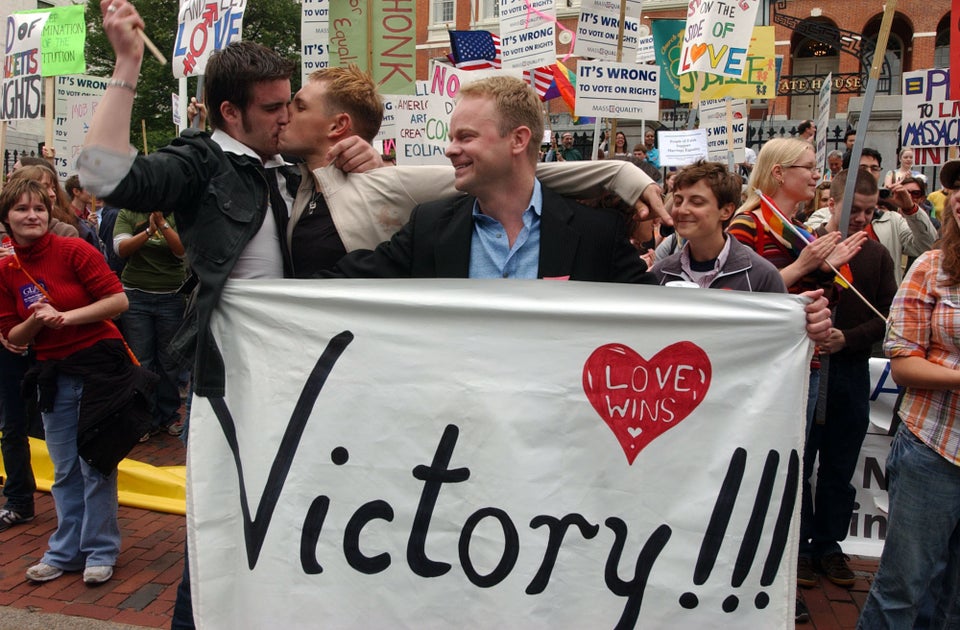 10 Incredible Improvements For LGBT People Since The First State Legalized Gay Marriage
Popular in the Community