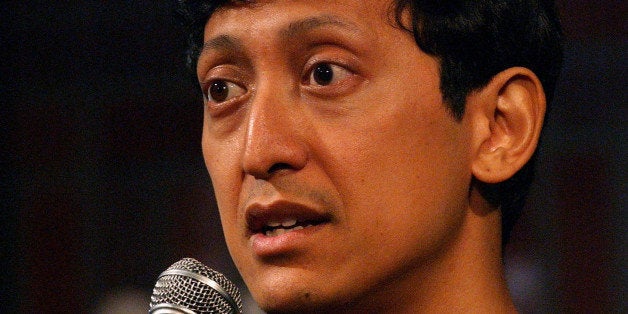 This show turned out to be painfully unfunny -- at least for one audience member.
Daily Beast senior correspondent Josh Rogin took to Twitter on Wednesday, and accused comedian Dan Nainan of assaulting him.
The correspondent claims Nainan punched him in the face after he tweeted negative comments about the comedian's performance.
Rogin was live-tweeting from DC Improv's Funniest Celebrity In Washington DC Contest, a fundraiser that also featured CNN's Candy Crowley and Ralph Nader.
Rogin then tweeted that the DC police were called and arrested Nainan.
Rogin told US News & World Report's Washington Whispers column after the incident, "Dan Nainan comes over to me and says, 'Are you Josh Rogin,' and I said yes and then he punched me in the jaw, then he pushed me, then he walked away and about 10 seconds later he came over and punched me again."
Next Generation correspondent Michelle Fields posted a photo after tweeting that she'd witnessed the alleged attack:
Although Nainan did not tweet immediately following the alleged incident, he encouraged his followers earlier in the day to watch him perform. Last year, The New York Times reported that Nainan was part of a growing trend of people purchasing Twitter followers.
A call to DC police to confirm the arrest was not immediately returned.
DC Improv tweeted to Rogin, seeming to acknowledge that some type of incident had occurred.

This story has been updated to reflect recent Twitter exchanges and Washington Whispers' interview.
Popular in the Community