Texas Lt. Gov. Dan Patrick (R) was quick to blame Black Lives Matter protests for a shooting that killed five police officers and injured others in Dallas on Thursday.
"I do blame people on social media, with their hatred toward police," Patrick said on Fox News Friday. "I do blame, I saw [Rev.] Jesse Jackson, I think it was on Fox the other night, calling police 'racists' without any facts. I do blame former Black Lives Matter protests ― last night was peaceful, but others have not been... this has to stop."
Photos taken early Thursday showed Dallas police officers supporting protesters at a Black Lives Matter event before at least one sniper began shooting in an "ambush-style" attack. Supporters of the Black1Lives Matter movement condemned the police killings.
"This is a tragedy–both for those who have been impacted by yesterday's attack and for our democracy," Black Lives Matter said of the Dallas shooting. "There are some who would use these events to stifle a movement for change and quicken the demise of a vibrant discourse on the human rights of Black Americans. We should reject all of this."
Before You Go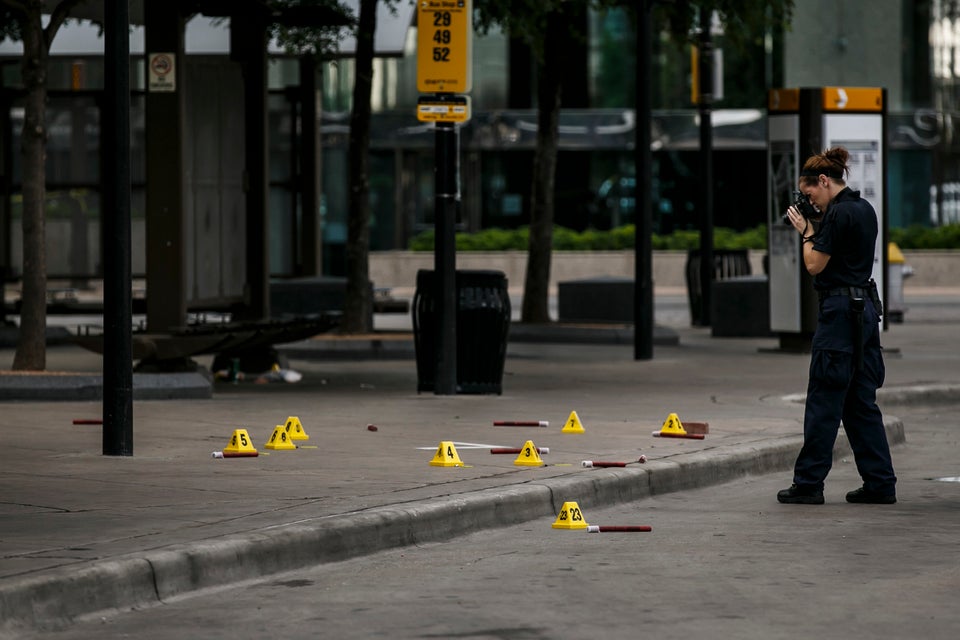 5 Officers Killed By Sniper Attack During Dallas Protest
Popular in the Community