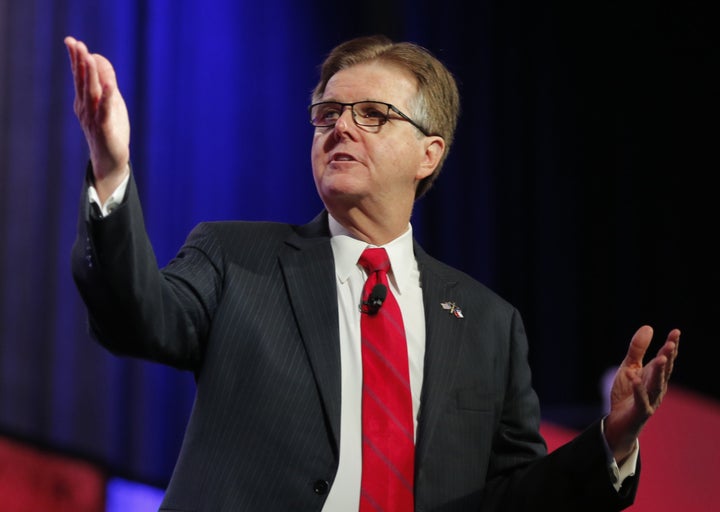 But Patrick apparently doesn't care how the state's colleges and universities treat trans students, because those institutions don't seem to be getting any letters.
The U.S. Departments of Education and Justice released their guidance on trans students on May 13. It advises that under the federal equity law Title IX, schools must allow trans students to use the restrooms and locker room facilities that best correspond to their gender identity. Title IX applies to all schools receiving federal funds, meaning all public schools and any private institutions that take money from the U.S. government.
Patrick mainly spoke on Tuesday about how policies should apply to trans students at the K-12 level. For example, he said parents would not want their "15-year-old daughter showering with a 15-year-old boy." He also cited the question some pundits have raised about what would happen if a group of boys decided to go out for the girls' basketball team, and thus prevent some female students from playing sports. Patrick argued that this would be a Title IX violation because it would deny women equal access to sports teams.
When a reporter asked Patrick whether he knows anyone who is transgender, he replied that no, he does not "know any on a personal basis."
Patrick reiterated his earlier statements that he'd rather give up all federal funding to schools than comply with Title IX by allowing trans students access to facilities that match their gender identity. Patrick called the guidance a violation of "local control, when the president of the United States of America decides to get into every schoolhouse in the United States of America."
Still, for all this outrage about federal overreach, the lieutenant governor did not speak Tuesday about Texas' institutions of higher education, which are just as obligated as K-12 schools to follow the Obama administration's interpretation of Title IX requirements.
A spokesman for Patrick's office told The Huffington Post on Tuesday that the letters denouncing the Obama administration's guidance will be sent to K-12 schools. The spokesman said he did not know whether any letters would be sent to colleges or universities in the state.
When Patrick said previously that the legislature would provide funding to replace the billions Texas could lose from the U.S. government, he did not mention what would happen to the state's colleges and universities if they lost federal funds. In the University of Texas system, for example, losing federal funding would decimate research, and the loss of access to student loans and Pell grants could cause thousands of students to be booted out of public colleges.