A decade after he left CBS News and resurfaced on AXS TV, Dan Rather acknowledges he's playing a smaller room.
The tradeoff, he says, is that "I'm doing some of my best work" - including The Big Interview, his weekly show at 8 p.m. Tuesdays.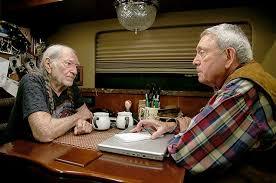 What he's missing in reach, the 84-year-old Rather explains, he's getting back in that rarest of all journalistic commodities: freedom.
As the title suggests, The Big Interview has Rather talking to one subject for a full show. His guests, mostly in the entertainment field, have included Willie Nelson, Wynonna Judd, Patti LaBelle, Quentin Tarantino, Don Rickles, Loretta Lynn and Connie Britton.
Okay, his Texas country roots may be showing. But Rather, who is best known for anchoring The CBS Evening News from 1981 to 2005, says the guests are chosen because they have a story to tell, and most TV interviews don't allow a host to explore that story in depth.
"This is a legacy interview," Rather says. "Because we have the hour, we can show clips of their work and put the person and their career in perspective."
Rather has also done news reporting on AXS since he left CBS in 2006, and he says the carrot is that AXS lets him make his own calls about what goes on the air.
"Look, I'm under no illusions," he says. "AXS isn't one of the big networks. When we call representatives about interviews, sometimes we have to explain who we are."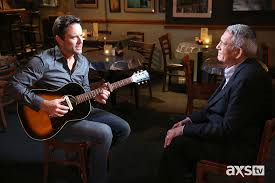 But that's no harder, Rather semi-jokes, than it was for him to believe the deal under which AXS CEO Mark Cuban got him to sign in the first place.
"I met Mark Cuban about 10 years ago," he says. "When he talked about wanting me to join, he said, 'I'll give you total control.'
"I refrained from saying, 'Yes, and I'm going to be the Pope of Rome.' After all my years at CBS News, being part of a large corporate entity, I know that no one has that kind of freedom. No one.
"But that's what he's given me, and it's a challenge. It carries tremendous responsibility. It's not all the journalism of joy. But I think in the past few years I've done some of my best work. I know it is."
Which, in some ways, surprises him.
"I used to think that as I got older, my passion for this would wane," he says. "But what I've found is that if anything, the flame burns brighter and brighter.
"God bless people who retire, but I don't think I ever could. I just have too much love for news. When I wake up in the morning and my feet hit the floor I can't wait to start making calls."
"Sometimes I wake up in the middle of the night and start writing," he says. "I'll write until it's daylight. Or it will be 11:30 at night and I'll think, 'I'll just write for an hour or so,' then I look up and it's 3:30.
"Fortunately, my wife understands. She knows how much I love the work."
Rather adds that this wee-hours writing, which has helped him produce a steady stream of books over the years, is a different craft from on-air anchoring and reporting.
"When you're on the air in a breaking-news situation," he says, "you have to be able to ad lib. That's the high skill, and it's one that everyone going into television news needs to have. You have to be able to think without a script, create a coherent narrative."
It's a skill that can be learned, he says, which is not to say it's easy. Good ad libbing is requires hard work and preparation.
"On election night, for example," he says, "there are times, particularly around 5 or 6 p.m. before the polls close, when you don't new information and numbers.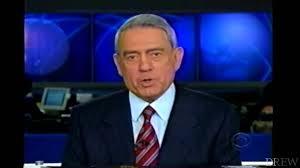 "So you draw on what you know from having covered the campaign for all those past months. You have to know where the key districts are, what the major races are. You bring in everything you've learned."
Writing books, essays, speeches or newspaper columns, conversely, calls for considered precision.
"I did this a long time before I realized that good writing starts with rewriting," Rather says. "In one of my last books I had to add a chapter at the last minute, and I was pleased with how it came out. But when I read it later, I realized it could have been a little better."
Journalism is like that. An imprecise art.
"I have flaws," says Rather. "I've made a lot of mistakes. But over the years, I think I've grown. As long as I have my health, I want to do what I'm doing."
REAL LIFE. REAL NEWS. REAL VOICES.
Help us tell more of the stories that matter from voices that too often remain unheard.