Dan Rather slammed corporate media on Friday night, alleging that news coverage is guided by political interests and profits.
On Friday, Rather appeared on Bill Maher's show to discuss his new book "Rather Outspoken." He spoke out about the controversy again, and stood by his story (his comments start at the 1:50 mark in the video above). He said that he was fired because CBS News caved into the Bush administration's demands.
"The powers that be and the corporate structure were very uncomfortable with the story," Rather said. "They got pressured by the Bush administration and others in Washington, and it cost a lot of people their jobs, including myself."
He went on to warn that everyone should be "concerned" about "the constant consolidation of media," saying that "no more than six" companies currently control 80% of the distribution of news.
"These large corporations, they have things they need from the power structure in Washington, whether it's Republican or Democrat, and of course the people in Washington have things they want the news to be reported," he said. "To put it bluntly, very big business is in bed with very big government in Washington, and has more to do with what the average person sees, hears, and reads than most people know."

Before You Go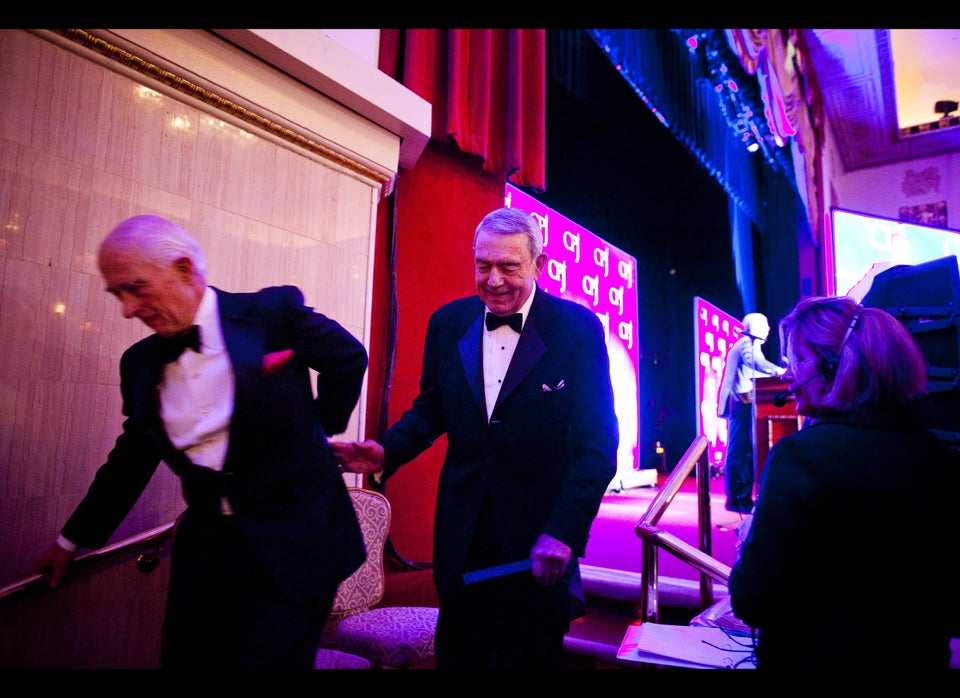 Dan Rather about town
Popular in the Community