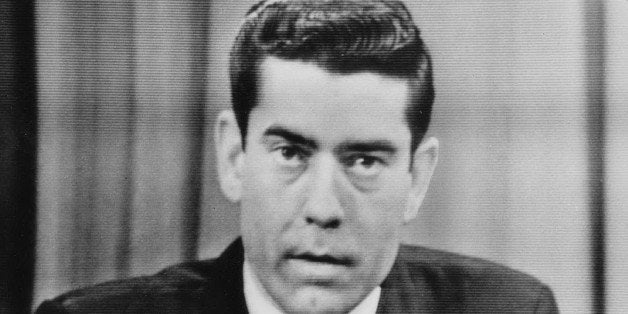 Dan Rather is continuing his criticism of CBS News for leaving him out of its commemoration of the 50th anniversary of the assassination of President John F. Kennedy.
Rather's first big break came on the day of the assassination; he was a young reporter working for CBS in Dallas who was one of the first to break the news that Kennedy had been killed. That scoop began a legendary career, almost all of it with CBS.
Since then, though, Rather and CBS have fallen out completely, with the veteran newsman suing the network over his messy ouster following the so-called "Rathergate" scandal in 2004. The breach is total enough that, though footage of Rather will be shown in CBS's special coverage of the anniversary, Rather has not been invited back to share his recollections. Instead, the man who spent most of his working life at CBS will be seen looking back on NBC's "Today."
Rather has been vocally displeased. Speaking to TV Newser on Thursday, he made no attempt to hide his anger and hurt over the snub.
'They were trying to airbrush me out of their history, like the Kremlin," he told columnist Gail Shister. "I had hoped that whatever animus was there, as time goes by, would fade, and maybe they would change their minds. What's next - I'm airbrushed out of Watergate coverage? Vietnam? Tiananmen Square? 9/11? Where does this lead?"