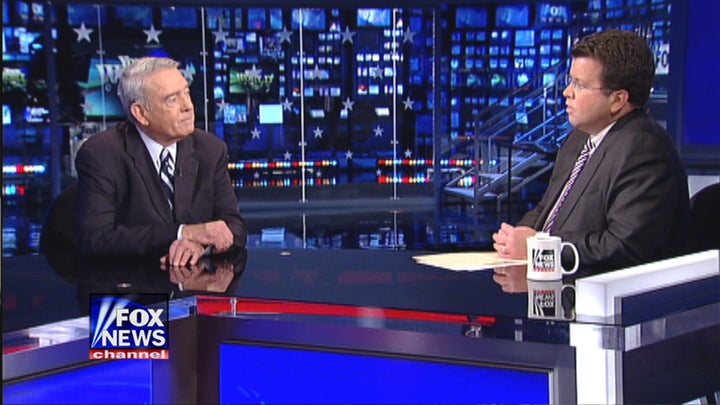 Dan Rather told Fox News/Fox Business' Neil Cavuto Thursday that his lawsuit against CBS "is not over."
Rather called the case "a long, hard fight" and said, "despite what CBS and their lawyers would have you believe, it is not over. The New York Court of Appeals gets to decide. And they decide, not CBS' lawyers and their promotion and publicity team."
Rather told Cavuto that his lawsuit is about much more than his dismissal from the network.
"The most important principle and the basic reason I'm in it is, what kind of news are we going to have?" he said. "We have very large corporate interests working with powerful political interests to manipulate the news and the people who report the news, whatever their political persuasion. I don't think the American people want them, and what I have been seeking to do in this trial is to bring out the facts."
He added that he's neither "bitter" nor "sad" but rather "determined," saying he believes "so strongly the public needs to understand that this effort by large corporations and partisan political people to manipulate the news and people who cover the news is not the American way."
The interview aired Tuesday on "Your World with Neil Cavuto" on Fox News at 4PM and will air at 6PM on Cavuto's Fox Business program.
Popular in the Community