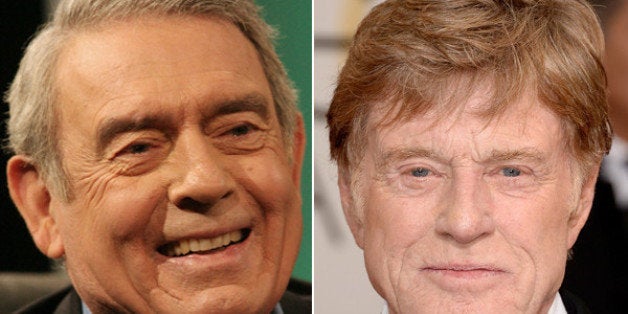 This just in: Robert Redford is playing Dan Rather in a movie.
The movie is based on "Truth and Duty: The Press, The President, and The Privilege of Power," a memoir written by Rather's former producer Mary Mapes. It will tell the story of Rathergate, the scandal surrounding Rather's controversial Bush National Guard story that led to his exit from CBS News. The Hollywood Reporter said Wednesday that Redford will play opposite Cate Blanchett, who has signed on for the role of Mapes.
"But wait!" we hear you saying. "Surely Robert Redford should only be playing Bob Woodward if he's playing any famous journalist at all!" To which we'd reply: Relax, will ya! It's Robert Redford! He can do it! We're just wondering what he'll do with Rather's rather famously Southern accent.
Meanwhile, Rather — who now anchors "Dan Rather Presents" — has continued to criticize corporate media and its relationship with Washington, D.C.
Popular in the Community