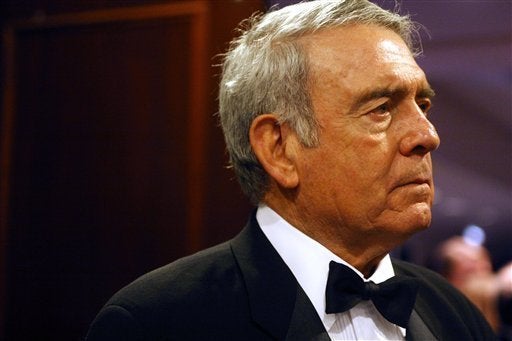 Justice Ira Gammerman, the judge hearing Dan Rather's lawsuit against CBS, has issued a motion to dismiss four of the seven counts of the suit.
Three of the seven counts will remain, including the $70 million in compensatory and punitive damages Rather is seeking from CBS for breaching his contract.
What remains is the contract dispute: whether Rather was utilized appropriately in the remaining months of his deal as a correspondent on 60 Minutes.

Jim Quinn, lead counsel for CBS tells TVNewser, "We're thrilled with the results. The core of the allegations of fraud and fair dealing have been thrown out. What's left is a garden variety contract dispute."
However, Martin R. Gold, partner at Sonnenschein Nath & Rosenthal, who is representing Rather in the case, disputed the CBS counsel's claims in a statement to the Huffington Post:
Justice Gammerman issued a decision today which leaves in place the entire essence of Mr. Rather's lawsuit against CBS and Viacom, including both contract and tort claims. Although not every legal theory of the case survives, as a result of the decision, the Court has permitted discovery and a trial of all of the factual issues that form the basis of Mr. Rather's lawsuit, including his $70 million claim for compensatory and punitive damages. The defendants' statement that all that is left is a "garden variety contract dispute" is simply inaccurate.
CBS released the following statement:
We are gratified that the court has dismissed the majority of Mr. Rather's claims, including the spurious claims against Mr. Redstone, Mr. Moonves and Mr. Heyward, as well as the false charges of fraud, tortious interference with prospective business relations, breach of good faith and fair dealing. With respect to the few remaining claims, relevant to his contract, there are no facts to support them and we expect them to be dismissed when the discovery process is complete.
Read the decision here (zoom and scroll as necessary, via DocStoc):
REAL LIFE. REAL NEWS. REAL VOICES.
Help us tell more of the stories that matter from voices that too often remain unheard.