On the latest episode of "Savage Lovecast," the outspoken LGBTQ rights activist and author criticized what he sees as the "undeservedly charitable view" many Democrats have of the new first lady. Make no mistake, he warned: "Melania Trump is as ugly on the inside as she is pretty on the outside."
"I f**king hate Melania Trump," Savage said in the episode, a snippet of which can be heard above. Noting that some have come to view the first lady as a "pretty princess in the tower locked up by the orange ogre" since her husband's inauguration, Savage called Melania Trump out for her apparent transgressions.
"Pretty Melania went on TV to push the same racist conspiracy theories about Barack Obama that her husband did. She's an immigrant who doesn't give a sh*t about the plight of other immigrants," he said. "She's famously a plagiarist, and she's brought ruinous lawsuits against journalists and bloggers, accusing them ― amongst other things ― of potentially interfering with her ability to profit off her role as first lady."
Later, Savage pointed to a March 2 ThinkProgress article detailing the first lady's recent visit to Children's National Medical Center, a hospital in Washington D.C., where she called on "the gift of nature and the beauties of the outdoors" to heal seriously ill children.
Her time would be better spent, he said, having "a word with her loathsome husband" about his plans to repeal the Affordable Care Act, or Obamacare, and cut the Environmental Protection Agency's budget.
Whether or not Savage's words will resonate with his listeners is questionable ― at least for now. The first lady is receiving her highest approval ratings to date.
You can listen to the full episode of "Savage Lovecast" here.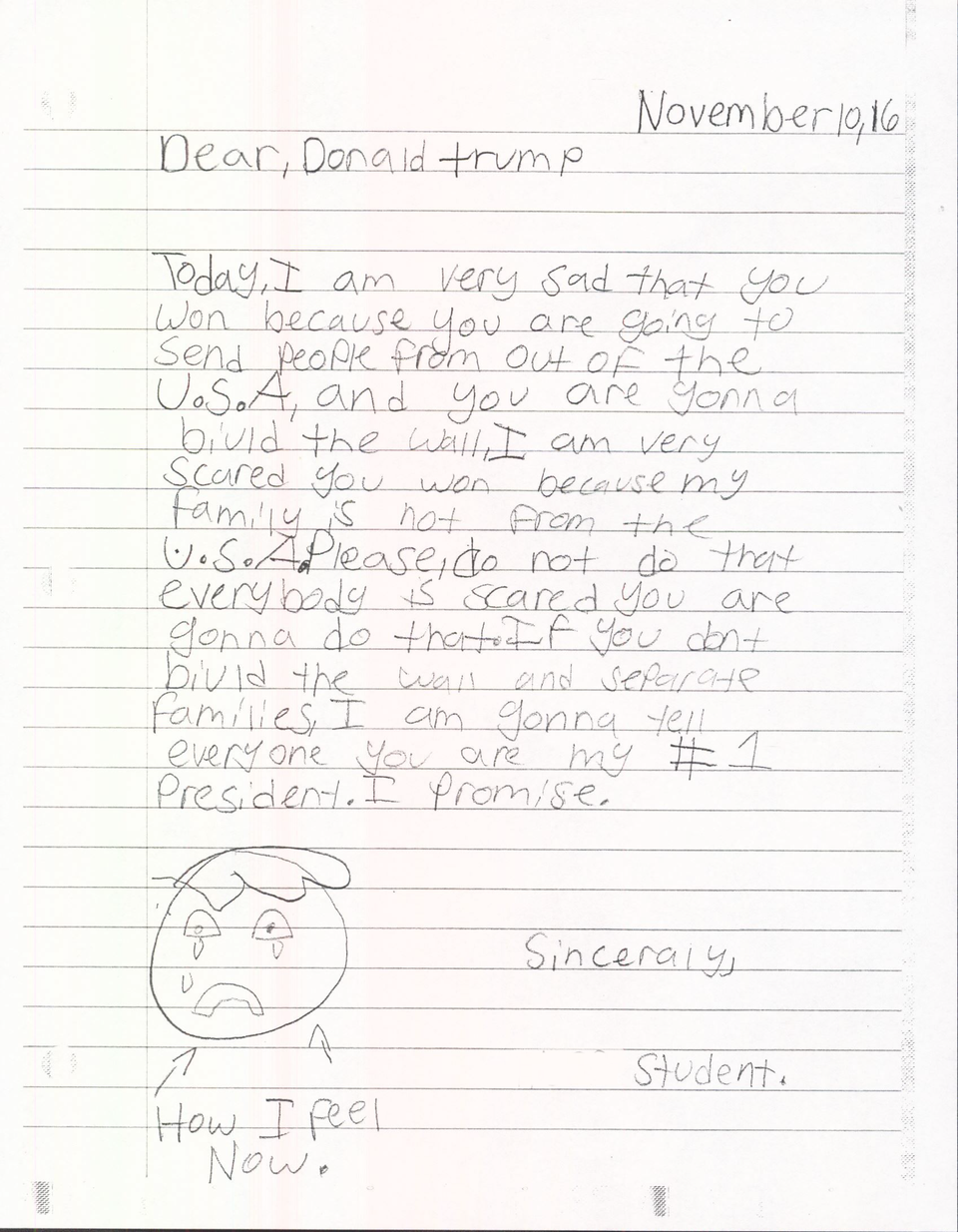 Students' Letters To Donald Trump
Popular in the Community