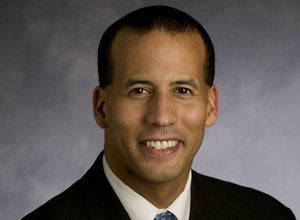 North Shore Democratic congressional candidate Dan Seals' campaign on Tuesday defended using an Iraq War veteran with ties to the 9/11 conspiracy movement in a new TV ad attacking Republican U.S. Rep. Mark Kirk for supporting the war.
Seals spokeswoman Elisabeth Smith said she didn't "really see what is so controversial" about using Caleb Davis in the ad. Davis, 25, is a Peoria native who spent five months in Iraq as an Army diver and got an honorable discharge in 2004.
Last June, the Peoria Journal Star reported that Davis wore a black T-shirt proclaiming "Investigate 9/ 11@911truth.org" while sitting at a table at a Peoria library where books, fliers and DVDs supporting conspiracy theories about the 9/11 attacks were on display. The organization argues the government's version of the terrorist attacks is fraudulent and offers a "Top 40 Reasons to Doubt the Official Story" and an "Official Coverup Guide."
Kirk, who was in the Pentagon when the airplane crashed into it Sept. 11, 2001, called on Seals to stop airing the ad.
Calling all HuffPost superfans!
Sign up for membership to become a founding member and help shape HuffPost's next chapter