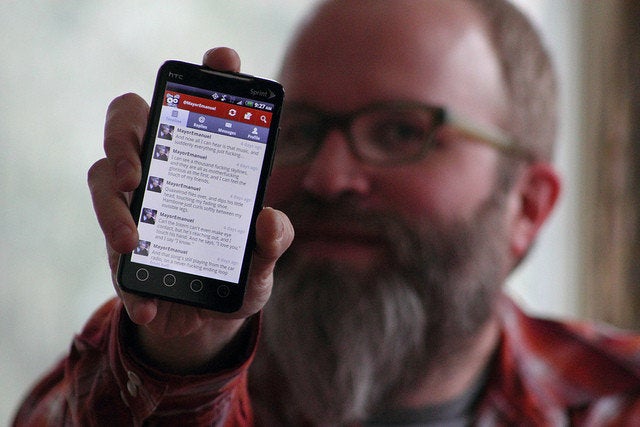 After months of speculation, the man behind the brilliant and hilarious @MayorEmanuel Twitter account has been revealed.
Dan Sinker, founder of Punk Planet magazine, journalism professor at Columbia College Chicago and creator of the Chicago Mayoral Scorecard, told The Atlantic's Alexis Madrigal that he started the incredibly popular, profanity-filled account, which currently has more than 39,000 followers. The real Rahm Emanuel only has about 11,000.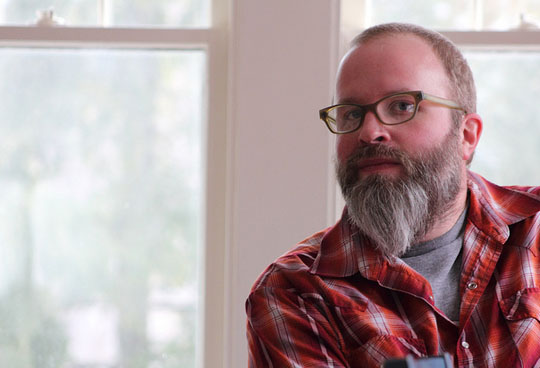 Dan Sinker. Photo by Daniel X. O'Neil.

Sinker told Madrigal that he started the account because he thought it would be funny, but it eventually turned into an epic story of a mayoral candidate who knew he would win, joined by pal David Axelrod, Carl the Intern, Hambone the dog and Quaxelrod the duck.
For months, people speculated about the identity of the foul-mouthed Tweeter. Even Emanuel himself (who admitted to liking the account) offered a $5,000 "personal contribution" to the charity of the person's choice if they identified themselves publicly.
After Sinker's name was released Monday, the real Emanuel restated the offer: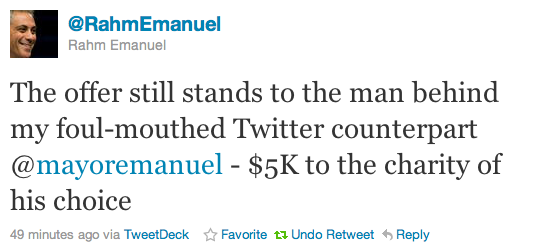 Meanwhile, Sinker has been dealing with a media onslaught. He tweeted Monday that camera crews were outside of his house, then followed that by saying "this is kind of a crazy afternoon."
As I write this, The Atlantic has just released a story revealing that I was in fact @MayorEmanuel, the profane parody Twitter account that shadowed the Real Rahm Emanuel's campaign for Mayor of Chicago before descending into a Time Vortex the night after the election. Questions about the identity of the up-until-now anonymous author have been raging in the media for months. Staying hidden is really exhausting. So, hi!

...

Thanks to the many thousands of you that made this so much fucking fun.
Read more about Sinker and the glory that was @MayorEmanuel at The Atlantic.
Check out our roundup of some great @MayorEmanuel tweets from earlier in the campaign season here.
Related
Popular in the Community