Street Artist Dan Witz Creates Effective Campaign with Amnesty International
"In many countries people are imprisoned simply because of their political views," begins the video just released by Dan Witz and Amnesty international.
So dangerous are those views that their outspoken owners are persecuted and hidden from us in an attempt to silence the ideas and opinions that may threaten a prevailing status quo. With his "Prisoners" series of installations on the streets of London, Frankfurt, Vienna, and Los Angeles, Witz is bringing much needed attention to those who are hidden against their will just behind walls, doors, and windows.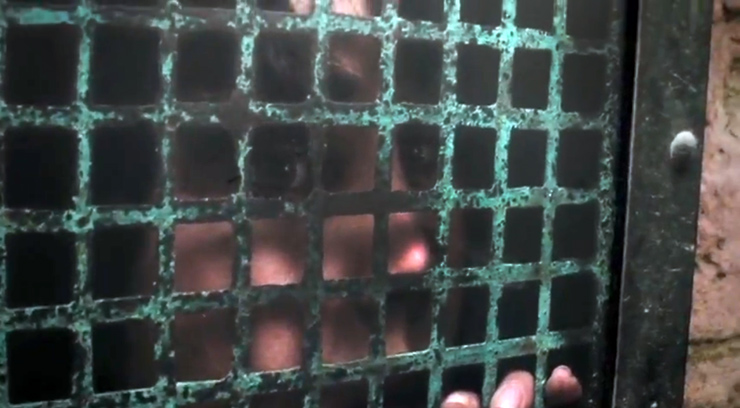 Screenshot from "Wailing Walls", a video about the Dan Witz "Prisoners" campaign that raises awareness and engages passersby to immediately take action for human rights. (screenshot from video © Spiffy Films and Dan Witz)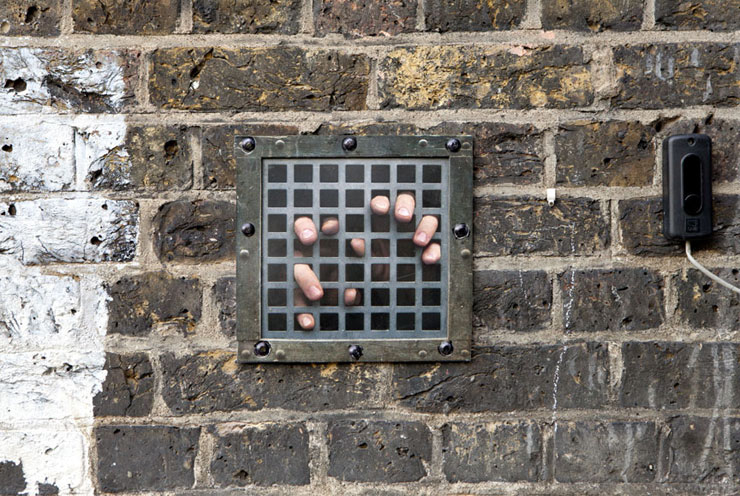 Image from London campaign, "Eric" by Street Artist Dan Witz (photo © Dan Witz)
For Witz, using actual names and case histories brings the conceptual to painfully full light, and his well-known artistic command of light in these photo-realistic works gives these individuals an opportunity to step out from the shadows. In conjunction with an innovative street campaign entitled "Wailing Walls", the street art pieces become interactive with QR codes and a phone app that allows passersby to learn instantly about the people depicted and to send their opinions to government officials while standing right there on the sidewalk with traffic driving past them.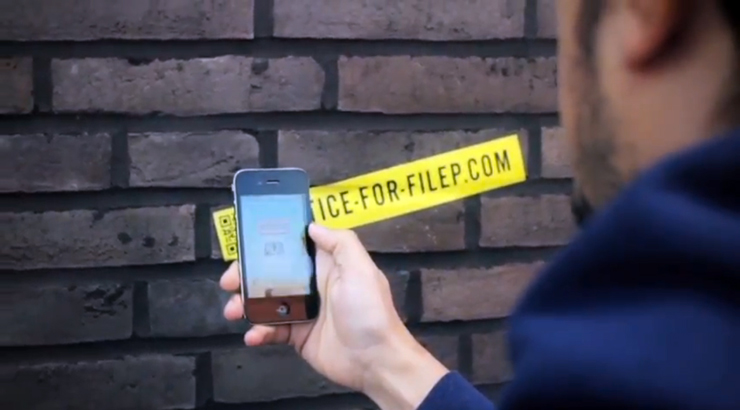 Scanning the QR code next to the piece by Street Artist Dan Witz (screenshot from video © Spiffy Films and Dan Witz)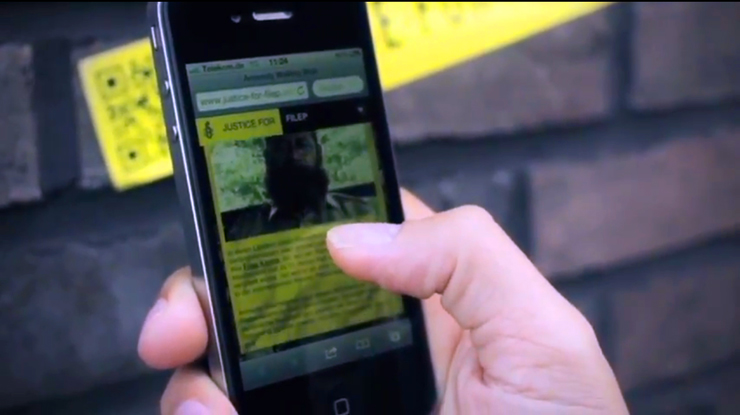 Learning a prisoners story and immediately writing to government officials and the "Wailing Wall". (screenshot from video © Spiffy Films and Dan Witz)
During his presentation this weekend at the Amnesty International conference in Washington DC, Witz detailed his Frankfurt project in front of an audience of hundreds, giving a riveting first person account of how art on the streets has the power to impact social and political change.
Along with the video explaining the street and digital campaign that he created in collaboration with the Leo Burnett Agency in Frankfurt, the Brooklyn-based fine artist and street artist shares here his personal slides of the project, which he showed at the conference. Of special note is the soundtrack to the new slide show which is composed by Witz at the piano and recorded on his phone; a tonal reflective transmutation of the myriad emotions that the images evoke.
Slideshow of Dan Witz's "Prisoner" Series of Street Art InstallationsShown at Amnesty International's Annual General Meeting in Washington, DC, in March 2013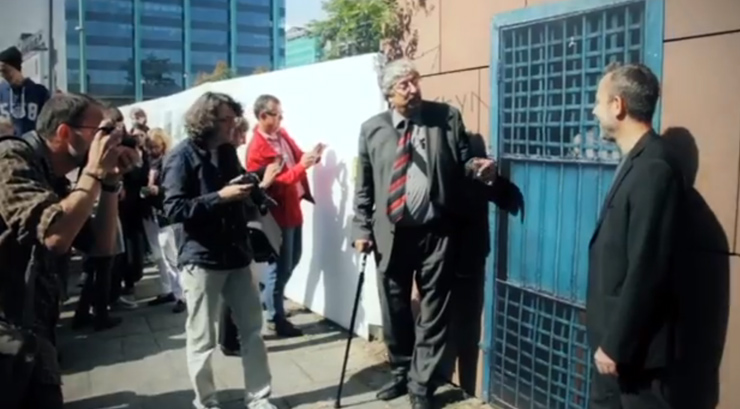 Among the many ways to measure success as a Street Artist; "Wailing Wall" garnered great traditional, web, and social media attention for the campaign in Frankfurt, raising awareness and advocating action on the behalf of those imprisoned. (screenshot from video © Spiffy Films and Dan Witz)
"Wailing Walls", a campaign by Street Artist Dan Witz for Amnesty International
Photos by Dan Witz and Hans-Juergen Kaemmerer
Our sincere thanks to Dan Witz for sharing his work and this very important project with Huffington Post. A special BSA shout out goes to Christoph Wick, Tiffaney McCannon, Monika Wittkowsky, and Hans-Juergen Kaemmerer for their talents and tireless work on this project also.
<<>>><><<>BSA<<>>><<<>><>
Read all posts by Steven P. Harrington and Jaime Rojo on The Huffington Post HERE.
Follow Jaime Rojo & Steven Harrington on Twitter and http://brooklynstreetart.tumblr.com/ .
Support HuffPost
The Stakes Have Never Been Higher
Related
Popular in the Community