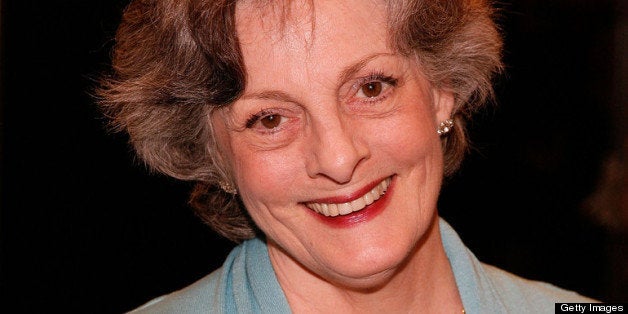 From originating the titular role in the stage version of "Driving Miss Daisy" to playing a key part in "The Addams Family" films, there's quite a lot of variety on Dana Ivey's resume.
The 71-year-old Georgia native has had more than 30 film roles and appeared in close to two dozen TV shows, which makes her a perfect subject for "Isn't That ... ?," a new HuffPost feature highlighting those character actors you recognize from a variety of projects, but don't know much else about.
The five-time Tony-nominated Ivey will appear in an episode of "The Big C: hereafter" as a fellow cancer patient of Cathy's (Laura Linney). "I was thrilled to be asked to be on it," Ivey said in a phone interview with HuffPost. "It's such a good show. I've been watching it since the beginning and DVRing it and watching every episode. I just love it. I love the writing and I love the characters."
It was a reunion of sorts for Ivey and Linney, who appeared together in the 1993 movie "Class of '61." "I had worked with Laura a long time ago. We've been friends for a while and seen each other off and on, but I haven't worked with her since she first got out of Julliard," Ivey said. "It was great to see her and spend time with her."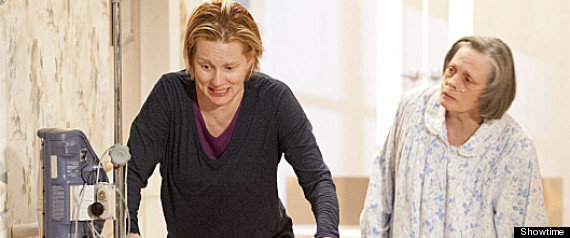 Ivey's first film role was the 1985 flick "Explorers" and then "The Color Purple" and "Heartburn" followed. In 1986, Ivey did a TV series, "Easy Street," with Loni Anderson and James Cromwell.
"Loni and I -- she was a big star then and this was my first main TV thing -- went on a lunch break once to some local drug store," Ivey said. "The girl behind the register there recognized me, but not Loni. I found that so bizarre. It was one of the most bizarre things that has ever happened to me."
Ivey joined "Driving Miss Daisy" while waiting to hear the fate of "Easy Street" and she said the experience (with Morgan Freeman) was "very special."
"It just felt like it had been blessed or it had stardust on it or something," she said. Still, Ivey had no idea that the play, and later the movie, would become such an iconic part of American pop culture. Freeman went on to play the same role in the film, but Jessica Tandy played Miss Daisy and won an Oscar for her performance. Ivey said she was never considered for the role. "Another heartbreak, but what could you say?" She has seen the film, and said, "It's weird on many levels."
But Ivey has had no shortage of film work herself. In fact, she's appeared in many movies that played an important part in the lives of those now in their late 20s and early 30s. Ivey's had roles in "Sleepless in Seattle," "Home Alone 2: Lost In New York" -- "Oh, that was so much fun" -- "The Addams Family" and "Addams Family Values," and recently "The Help."
In "Addams Family Values," Ivey's character Margaret became the wife of Cousin Itt. "It was strange to do, but you just throw yourself into it," she said of working with a man in a hair suit on the "Addams Family" films. "It was a wonderful, fun thing. I'm so thankful to Scott Rudin for getting me into that movie. He produced it and I learned so much on it. It was a fabulous experience."
Because Ivey's career on film and TV often consists of supporting roles, she said there's not one that really stands out to her.
"Every role I play is like a child. It's something that you pour yourself into and you care about. They're all different. They're all wonderful. It's hard to chose," Ivey said when asked about her defining role. "There are many plays that I've done that I would hope to be remembered for my work in, but film, it's hard to say. First of all, I play such supporting characters that frequently, the characters aren't very well fleshed out. I've been in a lot of comedies -- they're more caricatures than characters."
However, if you were to look at her theater career, there are quick favorites that jump out to Ivey, including "Driving Miss Daisy" and Annie Sullivan in "The Miracle Worker."
Ivey said she's rarely recognized for her work, aside from the Loni Anderson anecdote, but she does get complimented for another actress' body of work.
"It's funny, but a lot of people don't recognize me so much from the movies -- here in New York, a lot of people know my theater work," she said. "The trouble is, I'm frequently mistaken for Maggie Smith. I wish I had her career. I get complimented on all kinds of things, but they're not what I've done ... I want to say it's the bane of my existence, but she's a wonderful actress and I've met her several times and I suppose I should take it as a compliment. But of course one wants to be known as oneself and have one's own name known. It's been kind of a mixed bag."
Ivey said she and Smith have talked about the repeated occurrence and laugh it off. The "Downton Abbey" actress came to see a show Ivey was doing with Rosemary Harris and came backstage afterward. "[She] said she was sitting in the audience next to a man and his wife and when I came on to take my curtain call, the man sitting next to her nudged his wife and said, 'Doesn't she look just like Maggie Smith?' and Maggie Smith was sitting right next to him and he never even knew it," Ivey recalled. "It's a really peculiar thing. I don't even see the resemblance myself. It's a mystery to me."
The actresses, however, do tend to play similar characters and Ivey admitted she has felt a certain amount of typecasting through the years. "I'm frequently brought in for the hard-nosed, edgy, unlikable people because I'm not afraid to be unlikable," the actress explained. "A lot of actors don't want to play characters that are not particularly likable -- that doesn't bother me. I always find something to like in them, so I never understand why people feel that way ... I just tried out for a part that I thought I'd be perfect for: a real bitch TV critic and I didn't get it. So, I guess maybe I'm not completely typecast," Ivey added with a laugh.
Following her appearance on "The Big C," she is planning a trip to Russia, but Ivey has her eye on some other guest star roles. "I love 'Nurse Jackie,'" she said. "I wouldn't mind going back to 'Boardwalk Empire' ... I love 'The Good Wife'!"
Despite all her roles and nominations for theater work, the stage and screen veteran said she's never really felt like she "made it."
"I'm so, so grateful for all the experiences I've had," Ivey explained. "I just look back and wonder at what I was able to be in and able to do. It's great. It's a wonderful feeling. Even though I don't feel like I've 'made it,' I have a wonderful feeling of fulfillment about a lot of the experiences I've had in my work, primarily in theater. Theater is so engaging and it goes on for such a long time, over many months, but I'm so happy with so much of the film I've gotten to do. I'm just thrilled."

"The Big C: hereafter" airs Mondays, 10 p.m. ET on Showtime.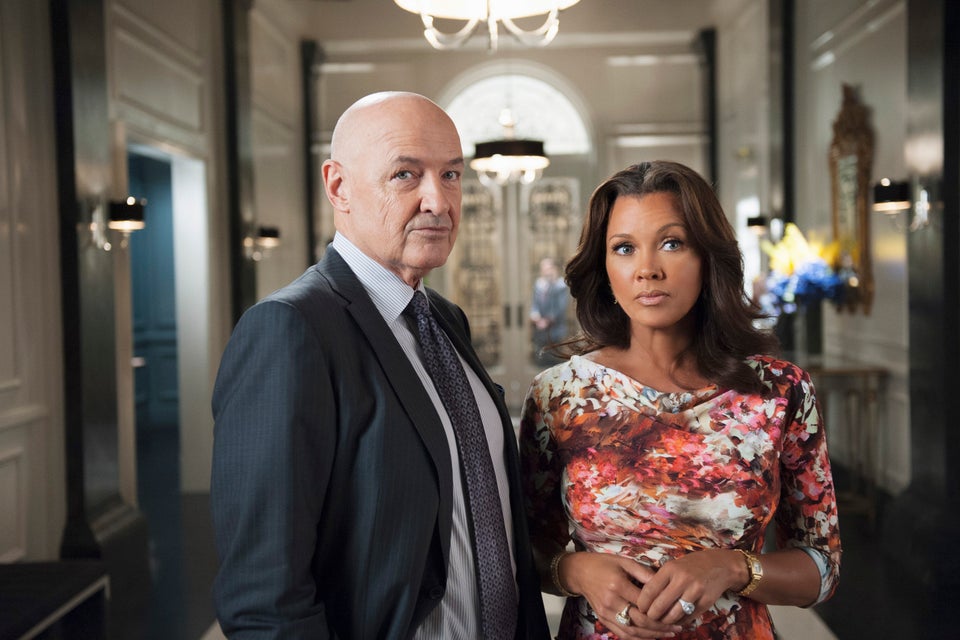 2013 Renewal Index: Canceled, Renewed & On The Bubble Shows
Support HuffPost
The Stakes Have Never Been Higher
Related
Popular in the Community