More than a year after Philando Castile's death, the National Rifle Association has made it clear that the 32-year-old black man killed by a Minnesota police officer last July is one registered gun owner they're not eager to defend.
This week, NRA spokeswoman Dana Loesch, an outspoken conservative commentator who has offered the organization's only previous comments on Castile's shooting, may have provided some insight into the organization's silence with a series of tweets that appeared to blame Castile for his own death.
Early Thursday morning, Loesch began by arguing that Castile was not legally carrying his handgun at the time of the shooting, because he was also in possession of marijuana.
Police found a small baggy of marijuana in Castile's car after the shooting. In an interview with investigators, Officer Jeronimo Yanez also said he smelled burned marijuana upon approaching the vehicle. Although Castile, a legally registered gun owner, informed Yanez that he had a concealed handgun and was reaching for his wallet, he was technically in violation of Minnesota's concealed carry law at the time, said Loesch.
Later, Loesch suggested that Castile was partially responsible for the officer shooting him, arguing he didn't perfectly comply with NRA guidelines.
Loesch also said that things might have gone differently if she'd been in Castile's shoes, because she'd taken classes on how a concealed carry holder should act around police.
Of course, there are other reasons why Loesch, a white women, might be treated differently by police during a traffic stop.
The Washington Examiner first wrote up Loesch's tweets on Thursday, prompting Loesch to push back. She again took to Twitter to say she was simply making an observation, and later clarified to the Examiner that she was not commenting in her capacity as an NRA spokeswoman.
The NRA did not respond to HuffPost's request for comment or to make Loesch available for an interview.
With the NRA refusing to address the controversy over Castile's death beyond an official, boilerplate statement after the shooting ― even after Yanez was acquitted earlier this summer ― many observers have been left to parse Loesch's statements for a window into the group's thinking.
Days later, Loesch went on CNN and broke the NRA's organizational silence on Castile's case, saying that there were "a lot of variables in this particular case and there were a lot of things that I wish would have been done differently."
"Do I believe that Philando Castile deserved to lose his life over a [traffic] stop? I absolutely do not," added Loesch.
But rather than denounce Castile's killing as more proof that some police officers are too quick to treat any armed or unarmed black person as a threat, Loesch's tweets split hair and argue semantics over Castile's status and conduct as a licensed concealed carry holder.
That's not likely to tamp down critics of the NRA, who see it as an organization that advocates almost exclusively for conservative white Americans and that reliably sides with law enforcement in controversial killings.
And maybe that's an image the NRA and its spokespeople are happy to embrace.
In a Twitter exchange Thursday, Anil Dash, a tech entrepreneur who regularly tweets about politics, challenged Loesch to "say the NRA will not stand for any more black gun owners being killed."
Before You Go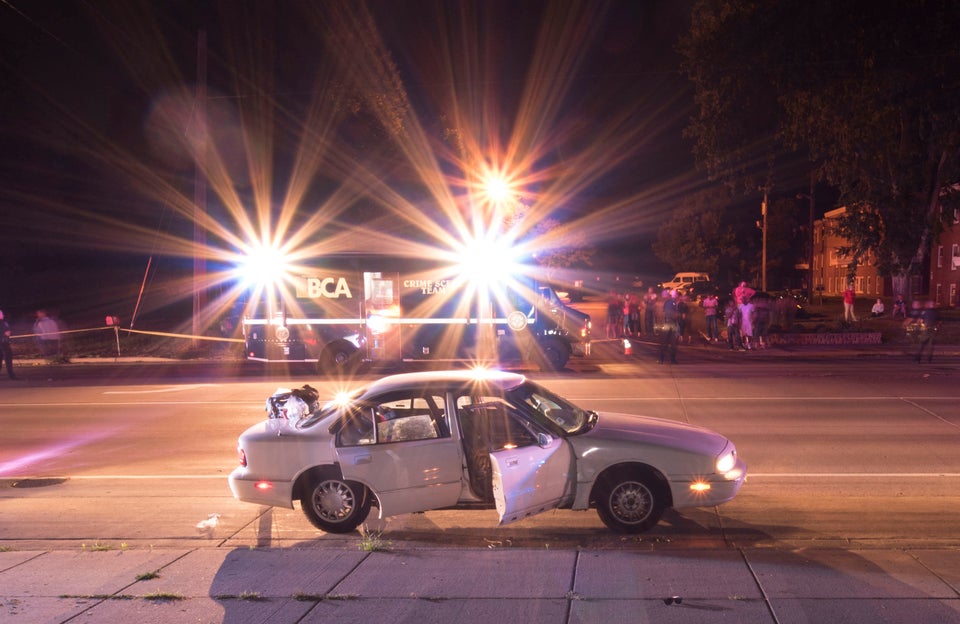 Philando Castile Shooting Evidence Photos
Popular in the Community