"Rubio is so mixed up and so confused," Rohrabacher said. "I think he has given up his rightful place to advise any of us in Washington what to do, and he's given up any right to be trusted by the American people."
Conservatives have criticized Rubio's role in the current debate over immigration reform over concerns that the legislation being considered in the Senate offers a path to citizenship without sufficient guarantees of increased border security. Rubio, a member of the Senate gang of eight, remained optimistic on Sunday about the prospect of passing a comprehensive immigration reform package, though he said he believed any viable version would have to contain "real border security measures."
Rubio has repeatedly tried to win over right-wing skeptics of comprehensive reform, but Rohrabacher appeared unconvinced that the current bill amounted to anything more than amnesty.
"This is just a lot of weasel words that Rubio and these people are throwing in," Rohrabacher told WND. "They're going to legalize the status of people here illegally. Once they do that, that is an amnesty. And once they do that, there will be no border security improvements. It'll all be a facade."
Rohrabacher has said he won't vote for any bill that gives legal status to any undocumented immigrant, a vow that underscores his hardline stance on immigration. In February, the California Republican reportedly clashed with a college student who is currently living in the country without documentation. According to reports, Rohrabacher made the young woman cry after telling her that he "hates illegals." His office later disputed her version of the account.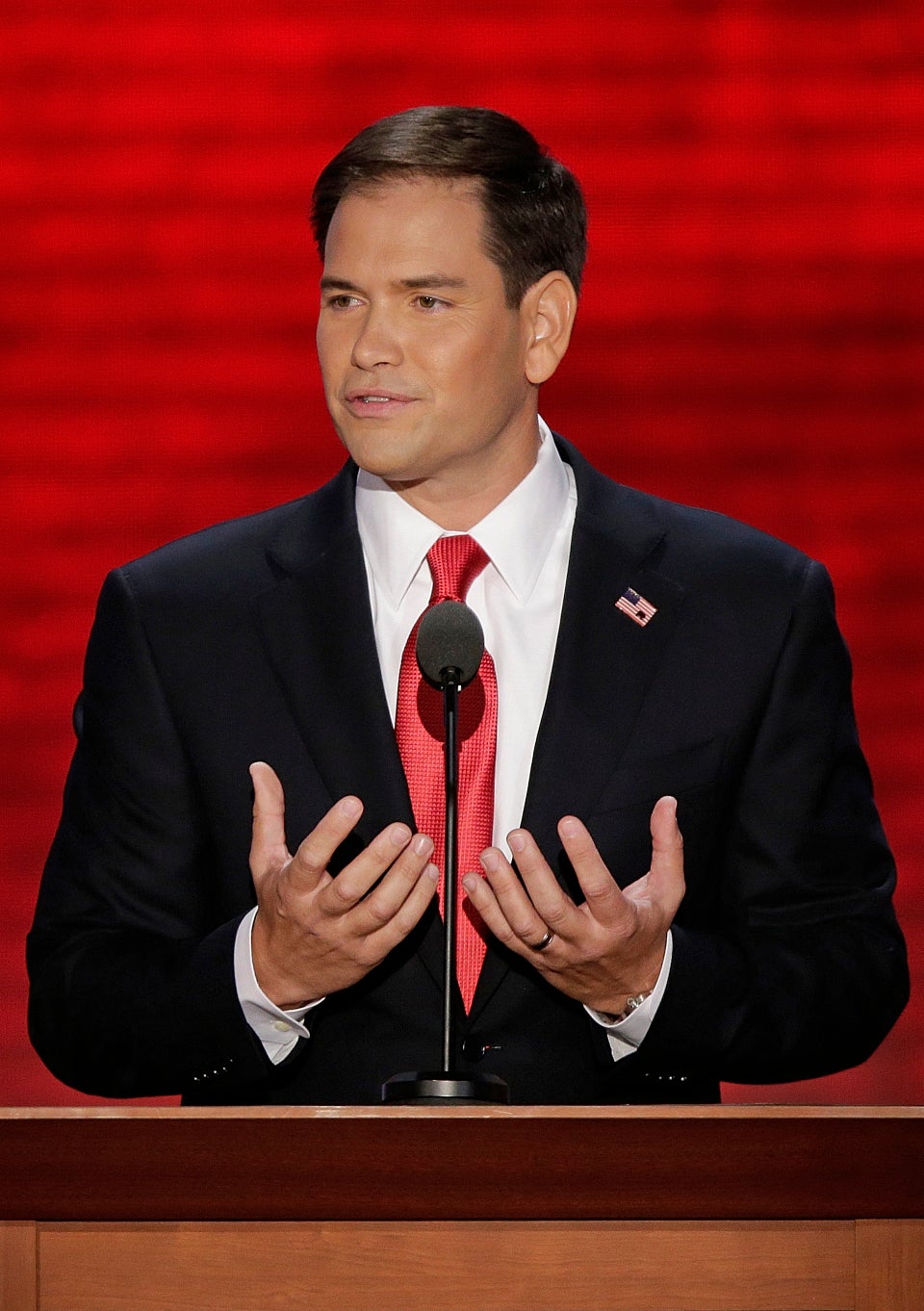 Sen. Marco Rubio
Popular in the Community