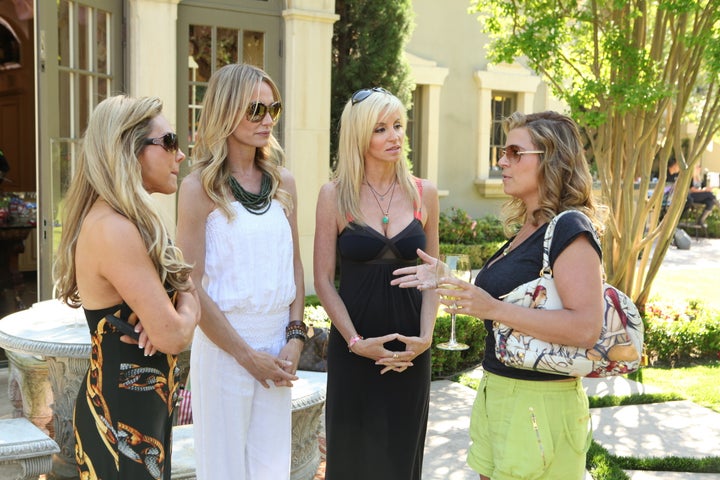 Wilkey is the latest member of the "Real Housewives" franchise to hit the music scene with "25,000," which premiered on On Air with Ryan Seacrest. Wilkey follows in the footsteps of fellow "Real Housewives" Melissa Gorga, Countess LuAnn de Lesseps, Kandi Buruss, Danielle Staub and Kim Zolciack, who have all recorded music since become celebrities on the Bravo franchise.
Wilkey's debut track, "25,000," pokes fun at a moment on "Real Housewives of Beverly Hills" when she repeatedly told guests at a party that her sunglasses cost $25,000.
"I feel like it's now become a pop culture funny thing that happened on the show and I wanted people to know that I am laughing at myself as much as they're laughing at me," Wilkey told Seacrest.
Got money to burn
I'm single and I'm naughty
Tiffany's, Cartier, Gucci, Armani
Break out your black card, boys
It's time to party
C'mon
C'mon
I've got more carats than Bugs Bunny.
Related
Popular in the Community