There are over 10,000 New York City firefighters. Only 41 of those firefighters are women -- the highest number of women on the force in 30 years -- and only one of those women made it into this year's sexy FDNY Calendar of Heroes. In fact, she's the only woman to ever grace the pages of the much-loved annual FDNY pictorial.
World, meet 2015's Miss March, otherwise known as Danae Mines.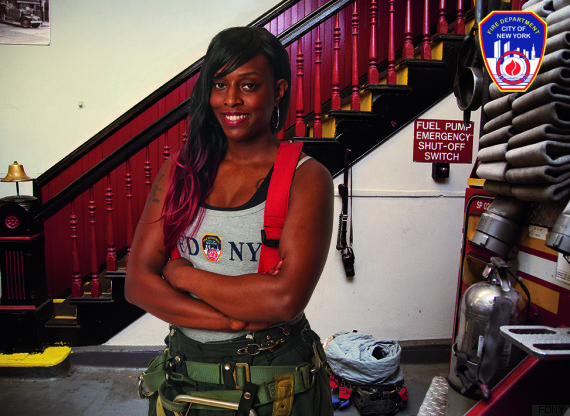 Mines is a 14-year FDNY veteran, and is currently posted to Engine 60 in the Bronx. It was there that she heard about an open call to audition for the calendar, she told The New York Daily News.
But Mines didn't let that deter her. "I wasn't going to let anyone tell me I couldn't do what I wanted to do. I was determined," she said.
Mines aced the audition, and posed for the calendar in a tight FDNY tank top with red suspenders.
"I wanted my picture in the calendar so that young girls and young women can see me and know that they can do this job," she said.
She also told DNAinfo that she's happy with the photo that celebrity photographer Patrick McMullan took of her, and that she was given the month of March.
"I love the picture they took, and I love the month," she said. "It's Women's History Month."
You can get your own copy of the 2015 FDNY Calendar of Heroes here. It's only $17.95 and all proceeds go to the FDNY Foundation, which will use the money to provide training for firefighters, as well as educate the public about fire safety.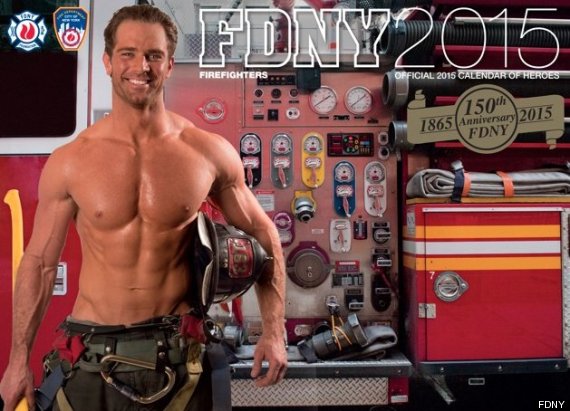 Popular in the Community