One of the most powerful scenes in "Black Panther" is during the coup d'état ignited by Michael B. Jordan's character, Erik Killmonger.
As the Dora Milaje and the Jabari tribes fight to defend Wakanda, W'Kabi (Daniel Kaluuya) charges full steam on the back of a vibranium-armored rhino toward M'Baku (Winston Duke). Danai Gurira's character, Okoye, steps between them, taking the side of M'Baku, the man who's helping her save her nation. Okoye stands, spear in hand, ready to take down W'Kabi, her love interest.
"Would you kill me, my love?" W'Kabi asks.
"For Wakanda? No question," she asserts.
W'Kabi isn't about that life. He yields to her, dropping to both knees, ending the battle. He has no choice. The things Okoye would undoubtedly sacrifice to serve her country, W'Kabi would hesitate over.
There is a reason this is the last scene in which Okoye appears before the credits roll. It speaks volumes about the power black women possess. Seeing anyone, let alone a black man, submit to a black woman on screen in this way is a rarity.
Gurira thinks the message in that scene is vital for everyone, especially women and girls.
"You expect to use your love for me and our love for each other to actually get me to betray my nation, and I would kill you first. I love that," she said. "I think women don't often get to portray that sort of nobility and that sort of integrity, especially [choosing that] over their love."
Okoye, the General, is the head of the Dora Milaje. She's a patriot and traditionalist, sworn to protecting the throne and her country. Her strength is only second to the Black Panther, whom she saves throughout the film. She kicks ass for her nation, speaks unapologetically, throws her wig in white mens' faces and yet is still shown as this multidimensional woman able to give and receive love.
We may not see Okoye's traits on screen everyday, but they exist on a very real plane. They can be found in the Dahomey Women of West Africa, who were the inspiration for the Dora Milaje. They can be found in the Liberian women who inspired Gurira's play "Eclipse." They can be found in black women who are at the forefronts of activist movements today and so many throughout history. They can be found in black moms and caretakers who go the distance to provide for and protect their families.
"Wakanda forever indeed, because it's showing that this is a world where women are allowed to be all they are ... to the fullest gamut of their potential."
"There's so many examples of how women are on the frontline and doing all the work [in real life], but it's just not respected and not celebrated," Gurira said.
Wakandan women represent everything that black women are and have always been. The doers, the fixers, the defenders, the lovers. The only thing missing from the real thing is the reverence shown them and the significant political power they hold in "Black Panther."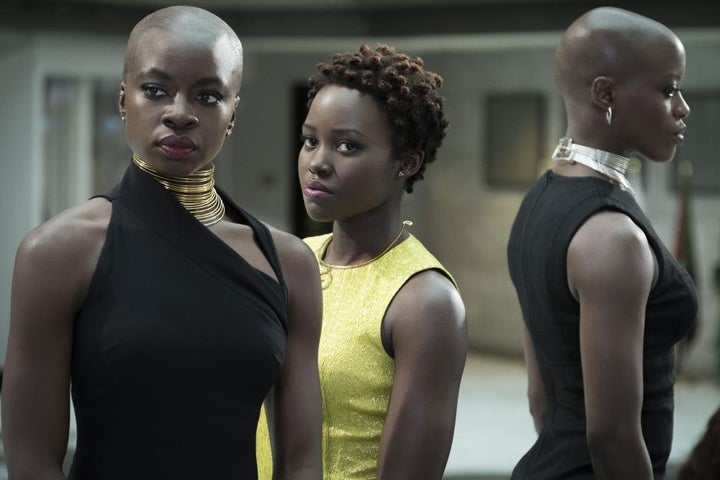 The world Okoye, Nakia, Shuri and Ramonda live in allows them all of this plus the agency to be their own distinct selves without worrying about the white or male gaze.
Like T'Challa, they, too, are superheroes ― no Heart-Shaped Herb necessary.
"Wakanda forever indeed, because it's showing that this is a world where women are allowed to be all they are ... to the fullest gamut of their potential," she said.
"They're allowed to be ferocious and fierce and feminine at the same time, and they're allowed to be ... at the top of their field ... and leading the nation's technological advancements ― which happen to be the most advanced in the word," Gurira continued. "They're allowed to be all these things and that is something that society embraces and is excited by. ... It's just this amazing model for us all to look at, like can we all just be like Wakanda?"
Before You Go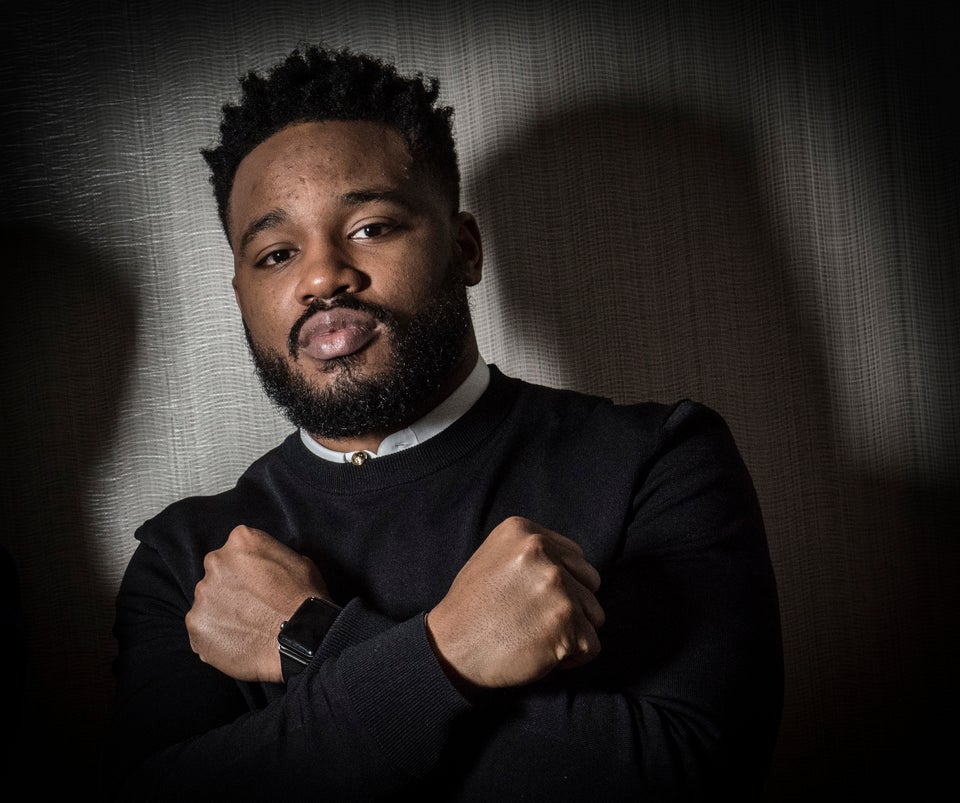 The Black People Behind The Scenes Who Made 'Black Panther' A Reality
Popular in the Community