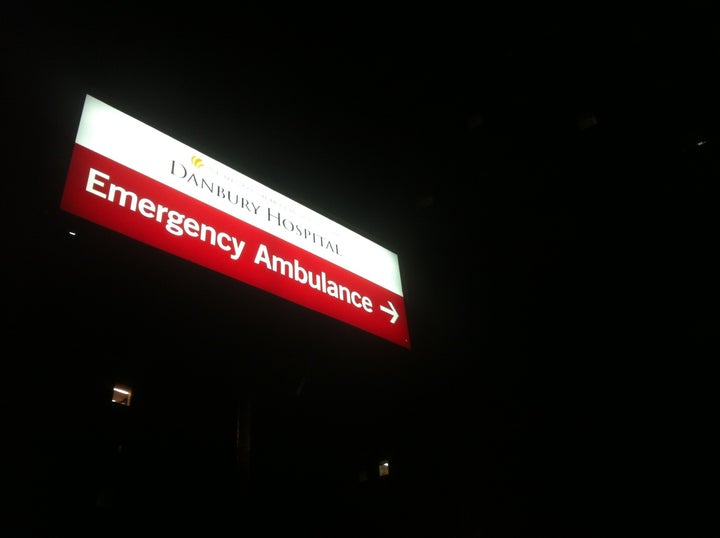 DANBURY, Conn. -- It was a call they had often prepared for, but hoped never to take.
Shortly after 10 a.m. Friday, doctors in the emergency room at Danbury Hospital received word of a school shooting in nearby Newtown.
Reports were scattered. No one knew at first whether it was a high school or an elementary school. No one knew how many patients to expect. But within 10 minutes, 80 doctors, nurses and other staff members were ready for anything, prepping trauma teams, four emergency rooms and six operating rooms. One of those on watch: The chairman of the pediatric department.
Just 12 miles down the road from Sandy Hook Elementary School, and charged by the state with handling mass casualty events, the doctors at Danbury knew that if many were hurt, the victims would be coming through their emergency room doors.
At around 10:30 a.m., three patients arrived, one after the other. As a fraction of the medical professionals on hand swung into action, the rest waited tensely.
Overseeing it was Dr. Patrick Broderick, the hospital's chairman of emergency medicine. Around midday, as the unbearable scope of the tragedy was becoming clear to the world, Broderick received another call. There would be no more patients.
"After some passage of time, it became clear that we didn't get a massive number of victims brought here," said Dr. John Murphy, president and CEO of the hospital's parent organization, the Western Connecticut Health Network.
It was "terribly upsetting," he said. "We knew what it meant."
Eighteen children, six adults and the killer were pronounced dead at the school. Their bodies were still there as of Friday evening, the police combing through bullets and pools of blood to reconstruct a crime scene.
At the hospital on Friday evening, there were no throngs of anxious parents checking on their children. Instead, there was a forest of television satellite trucks.
Hospital officials were tight-lipped because of medical privacy rules, but according to reports, two children were pronounced dead within its walls. Connecticut police said there was one solitary wounded survivor, described as a female who worked at Sandy Hook Elementary School. She was said to be in good condition.
"I've been here 22 or 23 years, and I have never experienced anything like this before," Murphy said.
"I hope to God we never experience anything like this in our life again," said Broderick.
Popular in the Community