"Dance Moms" sensation Mackenzie Ziegler is quickly becoming one of the most influential rising stars of Generation Z. Now on the road for the North American leg of her Day & Night tour with Johnny Orlando, Ziegler will be performing her new hit single "Monsters (aka Haters)" as part of her set. At only 13 years old, it's hard to believe this young star has gained a collective audience of over 20 million followers on social media.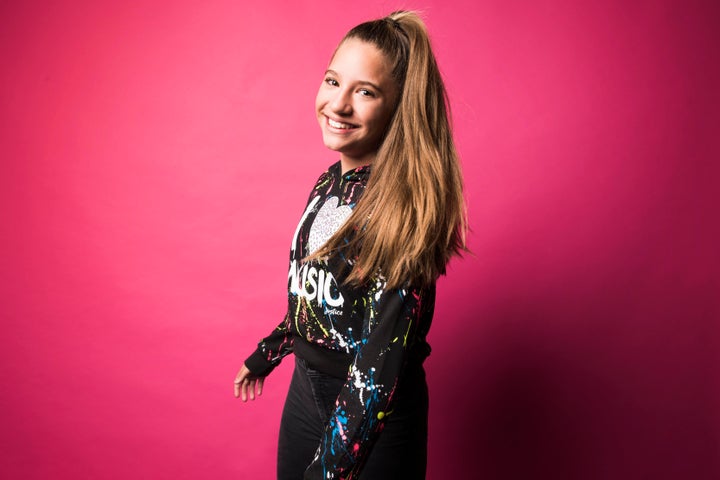 With over 9 million fans on the app, you're basically a Musical.ly superstar. What's one pro tip you'd give to fans who want to make it big as a Muser?
The tip I use all the time is that you need to have good lighting and you could just get sounds from other Musers that are popular on Musical.ly.
Name one celebrity who truly inspires you.
Ariana Grande inspires, especially with the whole Manchester attack. She actually gave back to the people of Manchester and I love her so much. She's an amazing singer. 
Your music is soaring to the top of the charts. Who's one artist you would love to collaborate with on a song?
I'm actually in love with Julia Michaels right now because her song "Issues" is amazing. She's actually written for a bunch of people like Justin Bieber and Selena Gomez. I definitely want to collaborate with her.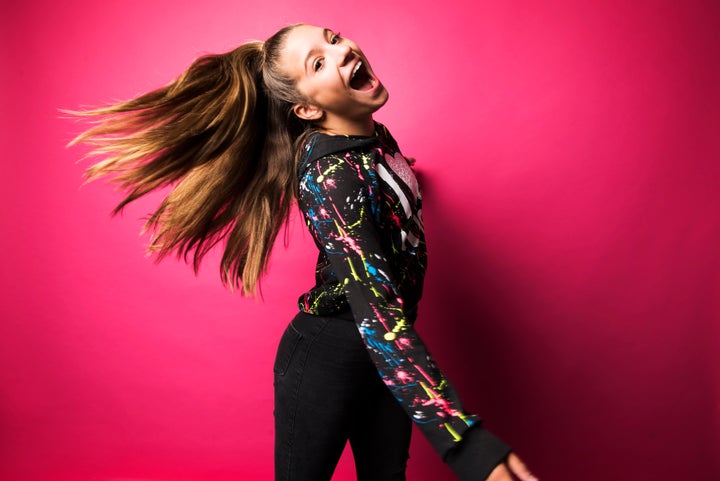 You're on tour with Johnny Orlando. What's your favorite part about that experience and what's your biggest challenge?
My favorite part about touring is getting to do it with my best friends, getting to meet a bunch of new people, and traveling around the world. 
You're an amazing dancer. What's your biggest challenge onstage?
My biggest challenge is dancing and singing at the same time. I get so tired when I dance, especially when I sing, but it's super fun. I love it.
What's your favorite dance move that you've mastered?
I love tumbling all the time. My favorite thing to do is a back tuck, which is like a back flip. I do it all the time in the grass with my friends ― it's really fun.
In 2018 you're publishing your first book, "Kenzie's Rules for Life: How to be Happy, Healthy, and Dance to Your Own Beat." What made you want to write?
I really wanted to give all of my fans tips and tricks, and what I do on a daily basis. I also get to answer a ton of questions from fans and I love talking to them.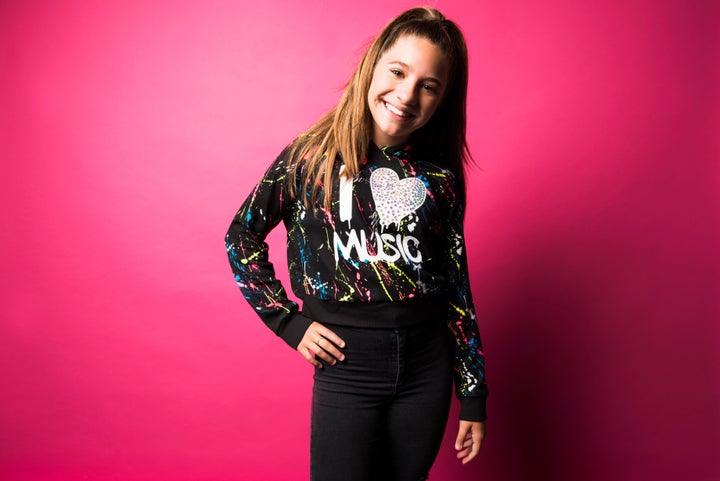 What's one of the most valuable lessons you've learned while in the spotlight?
I've always had someone tell me what to be and what not to be. My sister has really helped me with confidence and she's told me just to be myself and not try to be anyone else. 
You partnered with Justice for a dance-inspired clothing line. What made you want to venture into the fashion world?
I love fashion and I love dance, so I wanted to incorporate my fashion with my dance so I came out with an active line. They're so comfy and I love dancing in them!
Name a celebrity who inspires your sense of style?
Zendaya. She's so stylish and I love how she dresses.
You have millions of followers on every social media app from Twitter to Snapchat to Instagram. What's your favorite app to use?
I'm in love with Instagram and Snapchat. On Instagram I can contact my fans and on Snapchat I can contact my friends.  
What's your go-to Snapchat filter?
I've always loved the dog filter. 
What's one song you can't get enough of these days?
Khalid's song "Location." I love his whole album ― he's amazing.   
Who is your celebrity crush?
I've been watching "Riverdale" and Cole Sprouse is my favorite. He's so cute and I love him so much!  
What's your go-to junk food snack?
I cannot live without Doritos. 
If you could travel anywhere in the world right now, where would you go?
Probably somewhere tropical like the Bahamas or Bora Bora. 
What's one beauty tip you swear by?
A lot of people have told me if you put toothpaste on your blemishes it takes them away. I've been doing that for the past month or so and it actually works!
Do you have any fun projects for your fans to look forward to?
My new song "Teamwork" just came out and you can find it on the Justice website or on iTunes!
Want more celebrity gossip and funny memes? Follow The Tea on Instagram!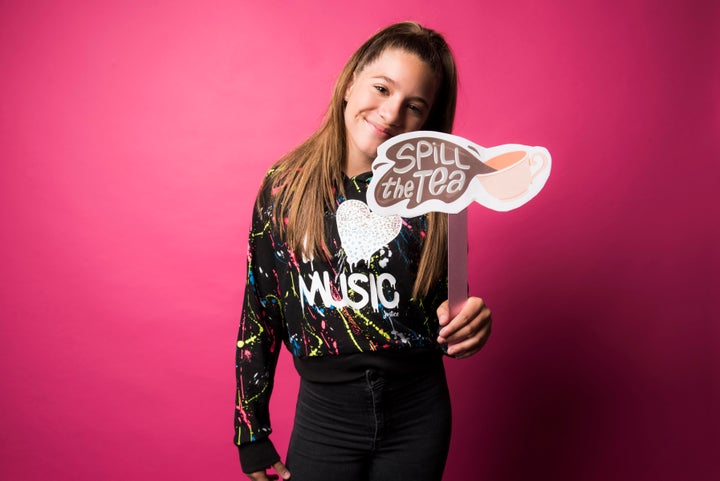 REAL LIFE. REAL NEWS. REAL VOICES.
Help us tell more of the stories that matter from voices that too often remain unheard.
BEFORE YOU GO