Dance tours & getaways represent a growing trend in the travel industry, and are a great way to combine rhythm & movement with experiencing the world.
Whether you're a dance aficionado or a beach bum hoping to get a little extra exercise in on your next vacation, dance getaways are perfect for giving your body (and your passport) the workout it needs.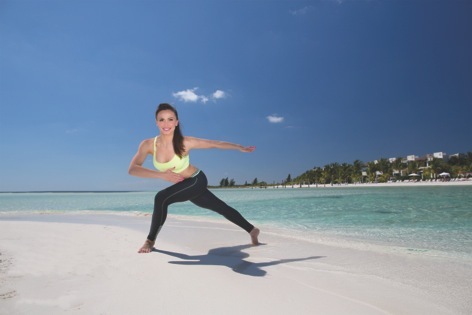 Dance on the Beach in Mexico with Karina Smirnoff of Dancing with the Stars
If dancing on the white sand beaches of Riviera Maya, Mexico sounds like heaven to you, here's your opportunity!
Karina Smirnoff, season 13 champion from the hit show Dancing with the Stars, will teach a 3-day dance and fitness routine from June 20-22 at El Dorado Casitas Royale and Generations Riviera Maya, both gourmet all-inclusive properties of Karisma Hotels & Resorts. The three-day experience includes meet and greet cocktail hour with Smirnoff, a one-hour Latin dance class and a 1-hour muscle pumping class inspired by Smirnoff's best-selling video, Shape Up with Karina Smirnoff.
Best of all? This $1,000-workshop will be provided free for the first 50 guests who book their stay at El Dorado Casitas Royale and Generations Riviera Maya over June 20 - 22, 2014, using booking code DanceFIT.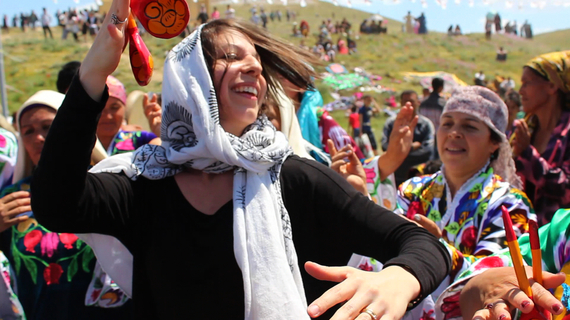 Riverdance in Ireland with Mickela Mallozzi
Mickela Mallozzi, creator of the web & TV series Bare Feet, has danced her way around the world, and now you can join her too.
Bare Feet tours combine dance lessons with history, culture & sightseeing. Their Ireland tour, for example, includes Irish step dance classes from former Riverdance professionals, old-style brush dance lessons and ceili dancing, in addition to touring famous sites like the Cliffs of Moher and the Blarney Stone.
Their next tour heads to Ireland October 11-19 and pricing starts at $2600. For more info check out TravelBareFeet.com.
Dance Along the Silk Road in Uzbekistan
Silk Road Treasure Tours is another company offering dance tours, and their silk road tour involves dancing across Uzbekistan's most historic cities, including Tashkent, Samarkand, Bukhara and Khiva. Dance classes are led by dance pro Dr. Laurel Victoria Gray, and the trip also includes a focus on art, history & dance traditions of Central Asia. Their next silk road tour runs from August 21-Sept 2 and pricing starts at $3,899 per person. For more info, check out SilkRoadTreasureTours.com.
What country would you want to dance in? Tell us in the comments below!