Warning: This post contains nudity and may not be appropriate for work environments.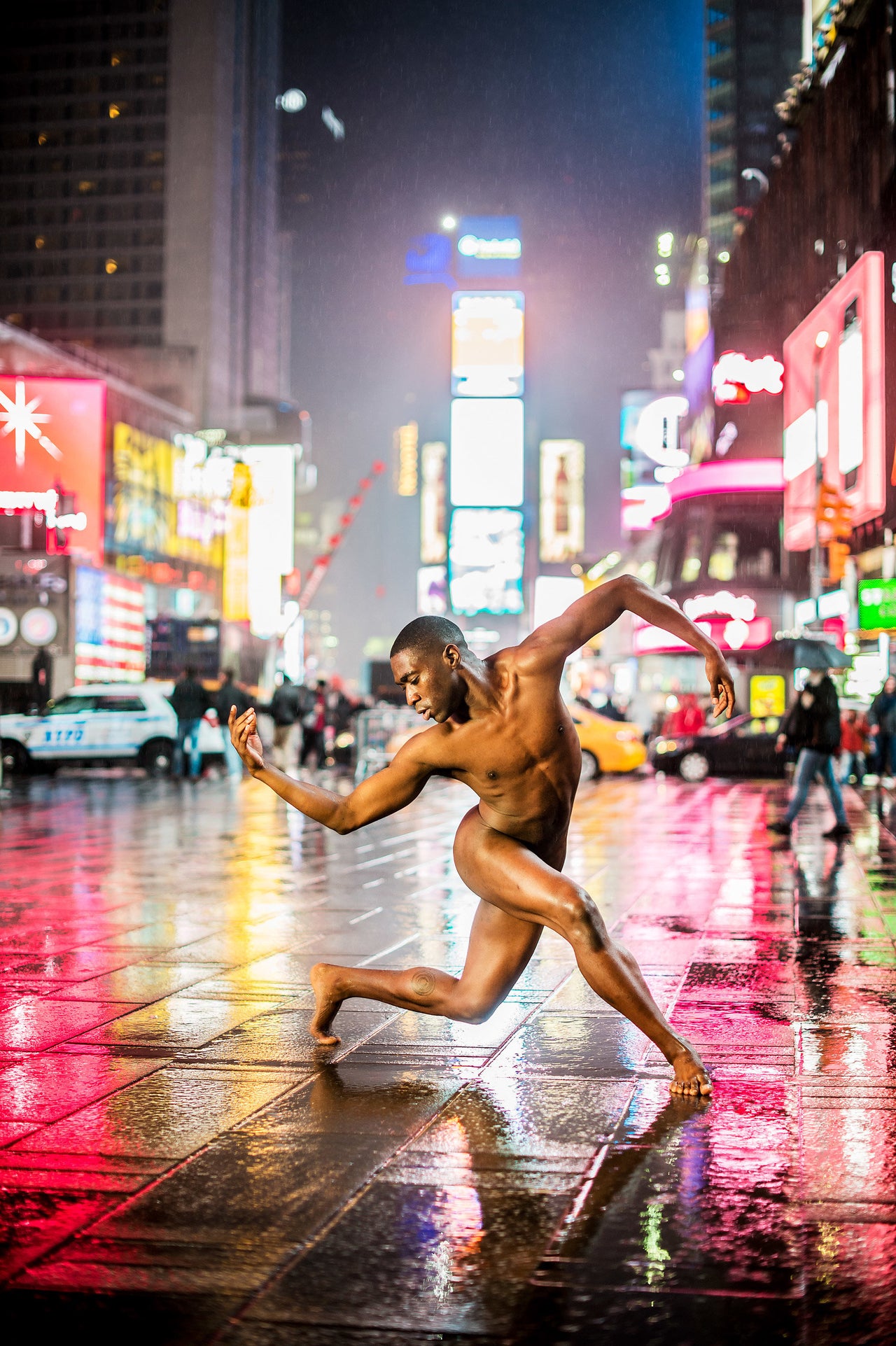 Why walk when you can dance? And why dance when you can dance naked? This seems to be the central question of photographer Jordan Matter's book Dancers After Dark, which chronicles dancers from organizations like Alvin Ailey American Dance, Dance Theater of Harlem, Joffrey Ballet, Martha Graham Dance Company, and many more.
"I worked on Dancers After Dark exhaustively for two years," Matter writes in the book's introduction, "meaning I was exhausted every week! I photographed hundreds of amazing performers in many cities and countries. It was the most rewarding creative experience of my life, and I was truly sorry to see it end."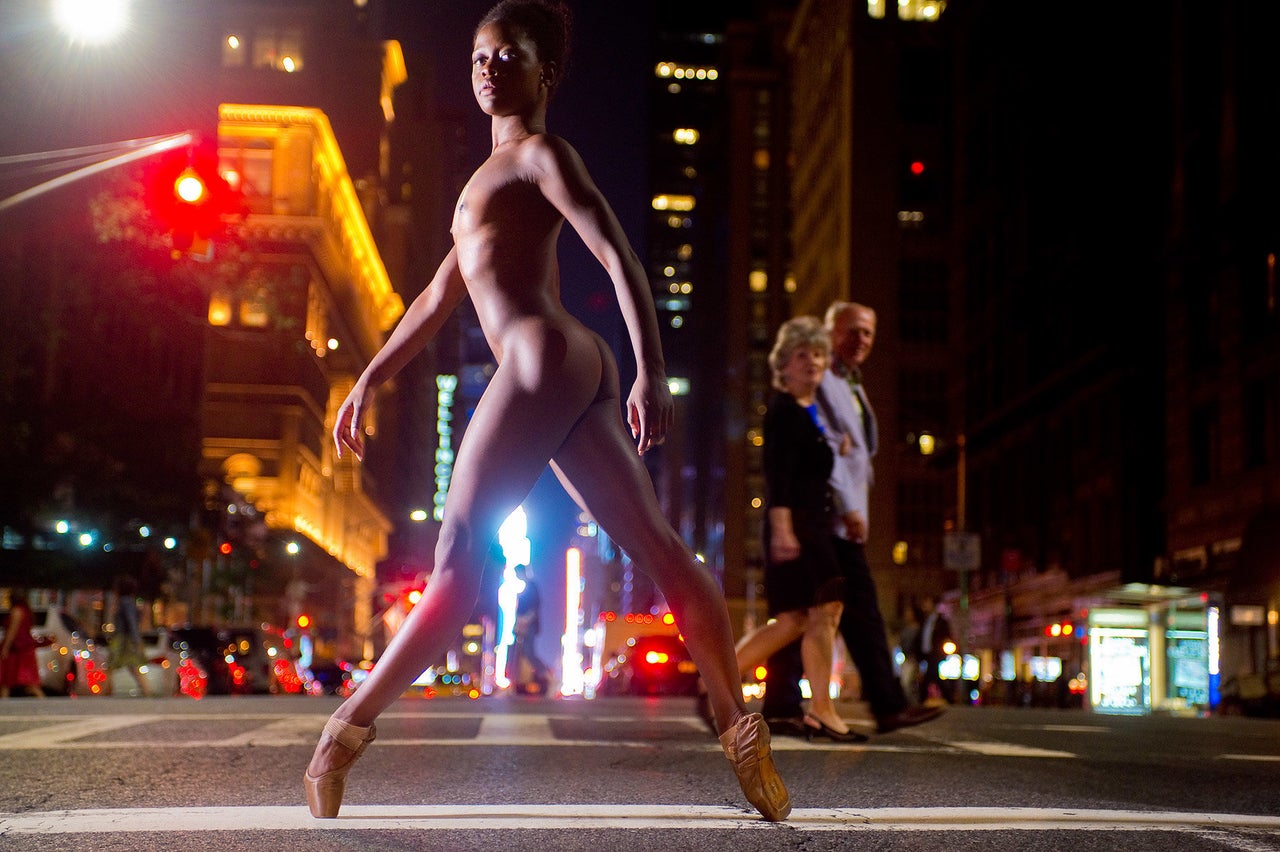 Although Matter photographed dancers all over the world, here we've compiled some of our favorite shots that took place in New York City. One such shot, which graces the book's cover, features Dutch National Ballet dancer Michaela DePrince. After moving from Harlem to Amsterdam, DePrince got in touch with the photographer one evening when she was visiting town, offering to participate in his shoot.
"We met at 9:00 p.m. at Columbus Circle and started walking east," Matter wrote of the experience. "Staying true to my process, I was relying on serendipity to guide me. As we passed Seventh Avenue, the red streetlights and illumination from Times Square caught my eye. I thought it might be interesting to photograph Michaela right in the middle on a busy avenue."
"I was looking for a magic moment," Matter continued. "Pedestrians were essential, but they had to be just right." The final shot features DePrince, nude save for a pair of pointe shoes, crossing the street with strength and defiance while an older couple looks on in the background.
It's a powerful image, and one that encapsulates the way that dancers just seem to navigate the world a bit differently than the rest of us.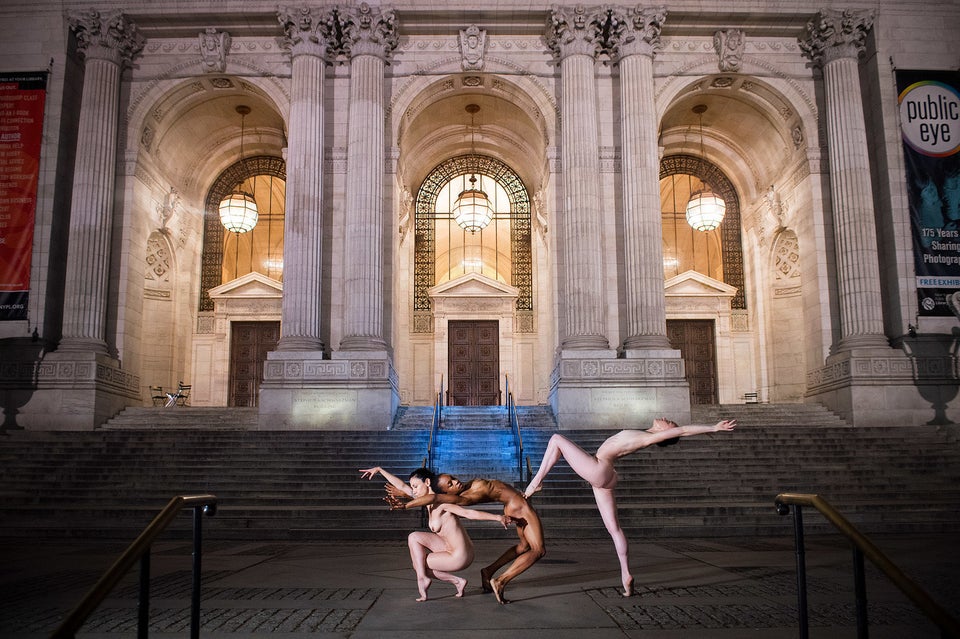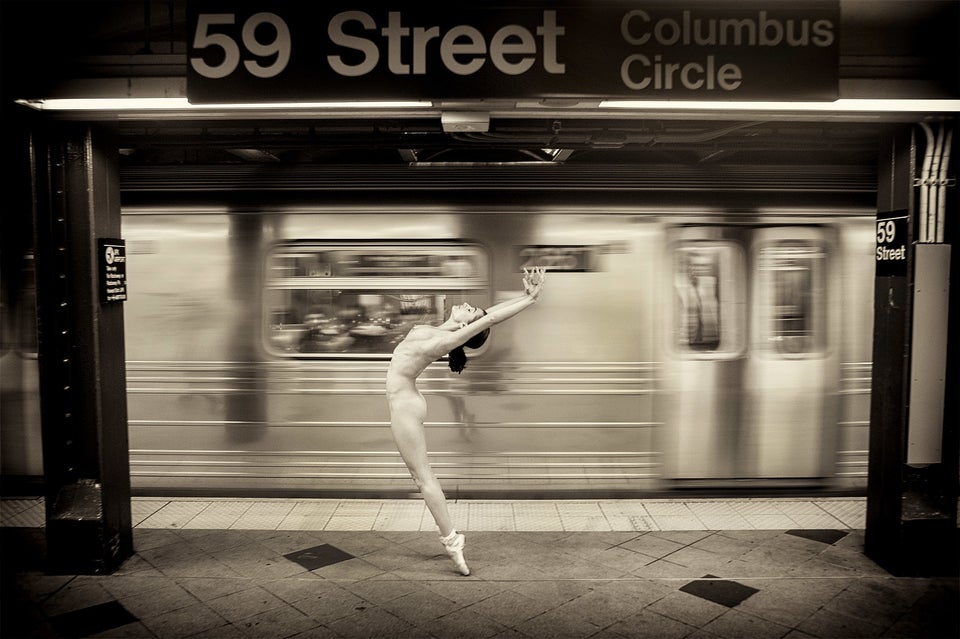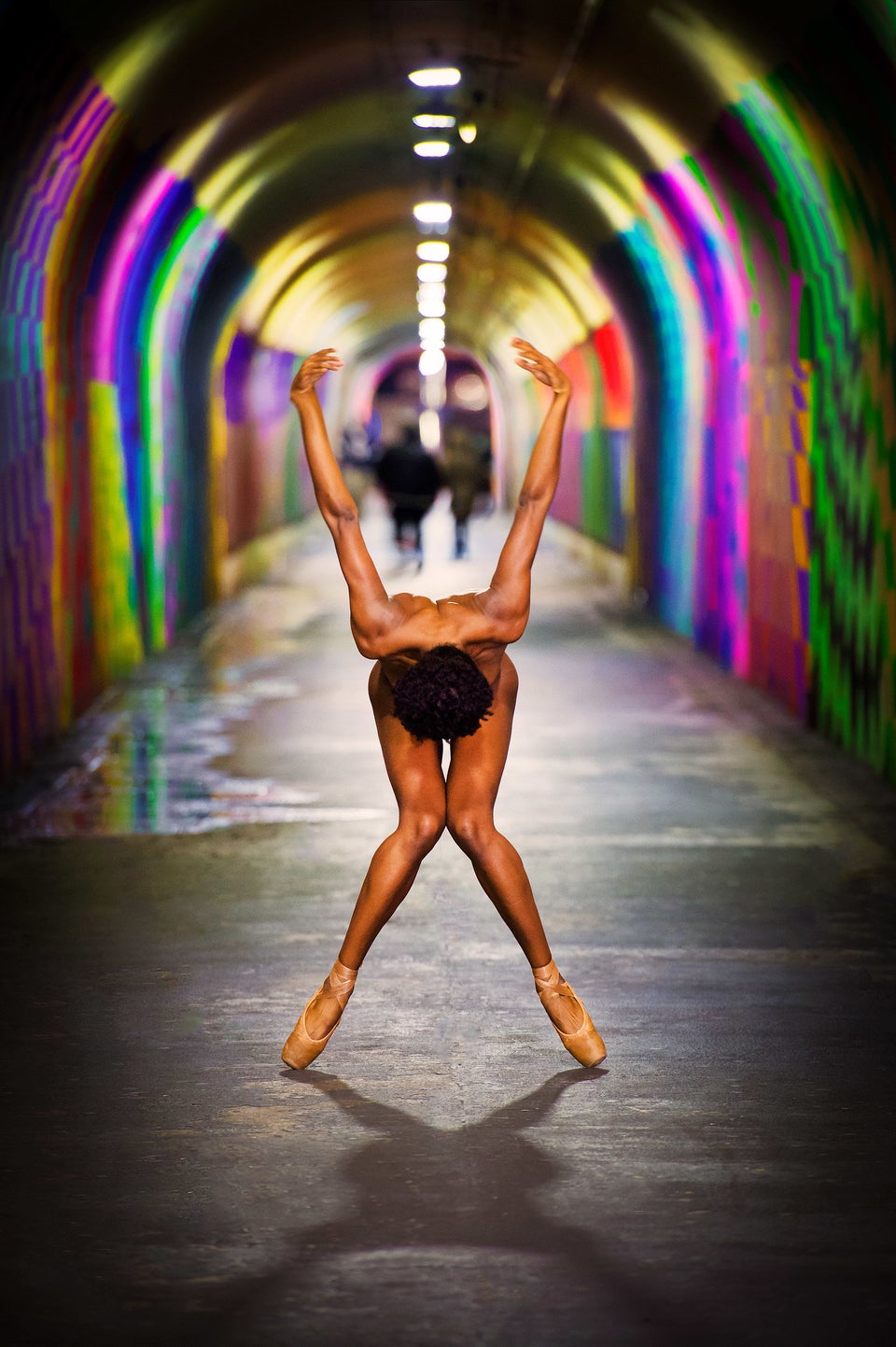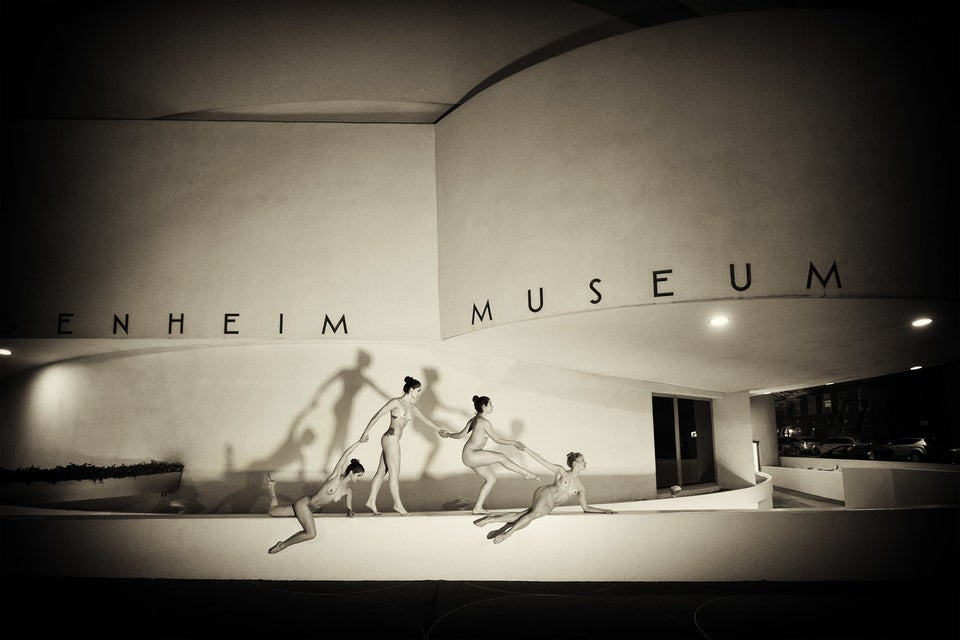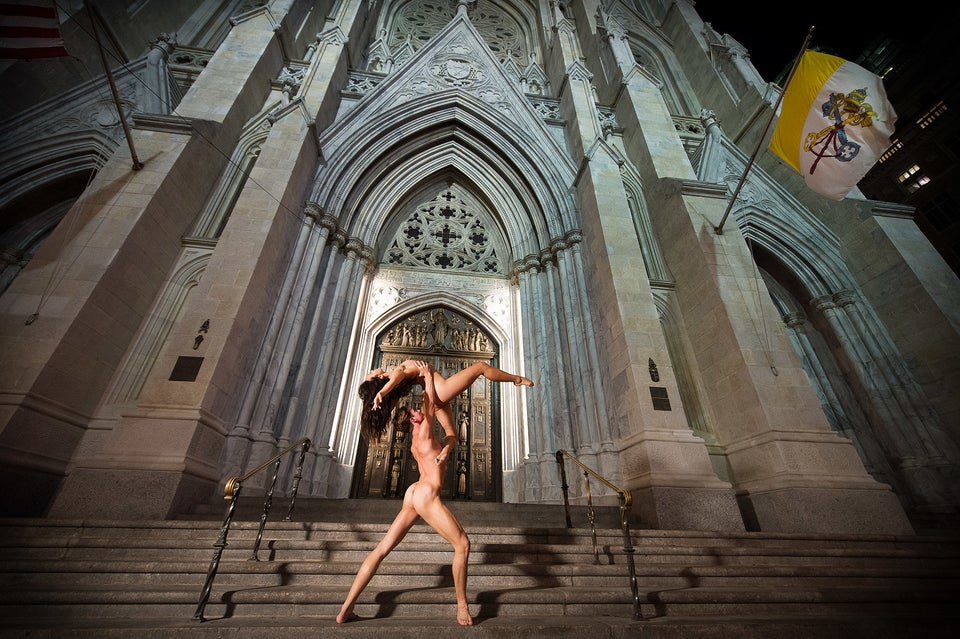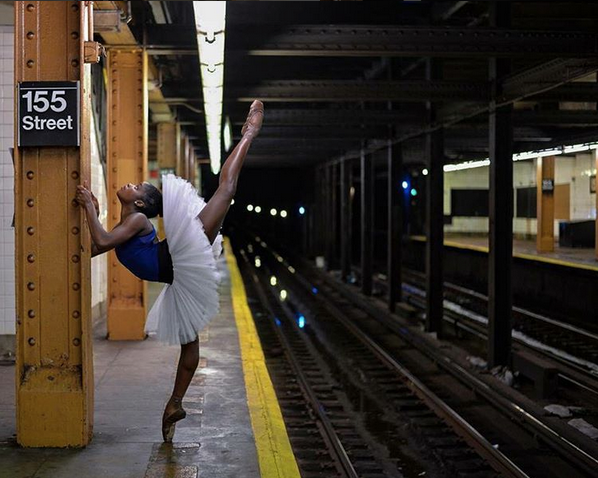 Brown Girls Do Ballet