Building a life with someone is full of highs and lows, moments both big and small.
Real-life married couple Keone and Mari Madrid capture these ups and downs beautifully in a dance they choreographed to "Stuck With Me" by Timeflies.
Posted to YouTube earlier this month, the dance follows a couple as they hit big milestones -- moving in together, getting engaged and having a baby -- but also touches on the less glamorous moments like cleaning the house and arguing over bills.
Keone and Mari -- who first met while teaching at a dance workshop -- have been together for eight years, and married for three. Director David Javier approached them with the concept for the video and Keone and Mari took it from there, drawing inspiration from their experiences as a couple.
"After David gave us the general outline, we filled it in with details of, 'How would we approach this [scenario] in real life?'" Keone told The Huffington Post.
"Love isn't as easy as this three-minute video may portray," Keone added. "But we hope viewers find comfort in knowing that the couple in the video is husband and wife in real life and goes through similar ups and downs that other couples experience."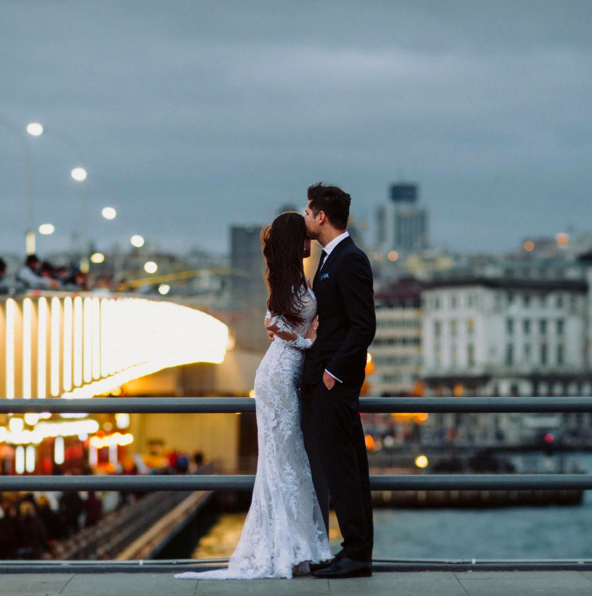 #HuffPostIDo Romantic Wedding Photos