Director Anne Bass's Dancing Across Borders is a wonderful and moving documentary about the young Cambodian dancer Sokvannaara Sar. Ten years ago Bass discovered Sar performing with a small troupe in Angkor Wat and quickly recognized his remarkable talent. She arranged for him to come to New York and audition for the School of American Ballet.
The film follows Sar's progress as a dancer as well as his ability to acclimate to his new surroundings. From the bucolic Cambodian countryside to the competitive New York dance world, Sar's story is that of an artist, an amazingly dedicated artist.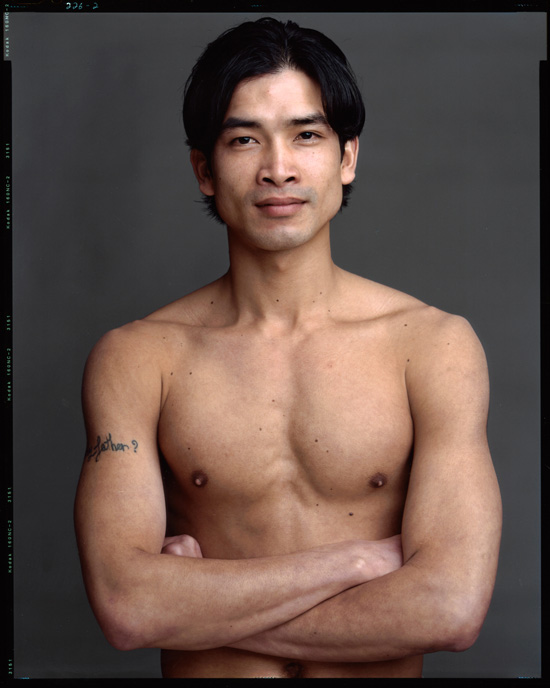 Portrait of dancer Sokvannara Sar by Timothy Greenfield-Sanders
The film includes dance greats Peter Boal, Jock Soto, Benjamin Millepied, Damian Woetzel and Olga Kostritzky (with whom you will fall in love). Bass's support and guidance also deserve special acknowledgment.
After screening at numerous film festivals, Dancing Across Borders opens its U.S. theatrical tour this week. Merrill Brockway of Dance in America said, "I believe that every young person connected to Dance should see it - as well as every other young person and all adults." That should cover most of you out there!
I think Dancing Across Borders is an Oscar-worthy delight.
Timothy Greenfield-Sanders