Keoikantse Motsepe may be living the life in Los Angeles, but his heart is still in South Africa.
Fans of the hit show "Dancing With The Stars" might recognize Motsepe as the fleet-footed, easy-on-the-eyes dynamo who partnered with Olympian Lolo Jones in season 19, and Charlotte McKinney in season 20.
Motsepe is the first South African ever to appear on DWTS, and the first professional black dancer to grace the show's stage. Landing the DWTS gig, which meant moving halfway around the world to L.A., was the big career break the 24-year-old had been waiting for -- and justly deserves.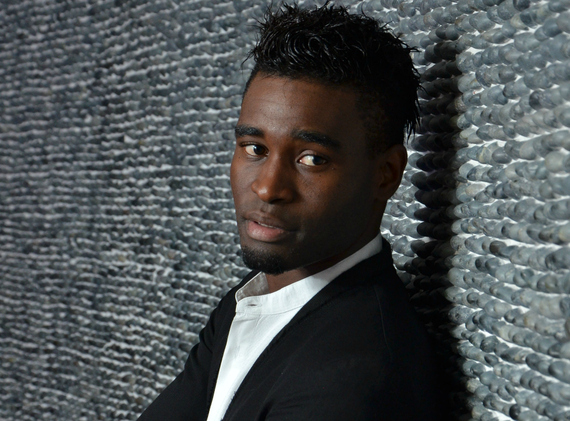 (photo courtesy of Gorgeous Media Group)
A native of Sandton, a suburb of Johannesburg, Motsepe started dancing at the age of five, and knew shortly thereafter he wanted to devote his life to dance. After spending years attending dance classes and honing his skills in the nightclubs of Jozi, he went on to rack up an impressive list of accomplishments: he reigned for eight consecutive years as the South African Latin American Dance Champion, and he spent several years as the principal dancer with the Burn the Floor world tour.
When AFKTravel caught up with the 6'3" Motsepe, he was brimming with nostalgia for Jozi.
"I miss Nando's, I miss Rosebank. I miss Sandton City Mall!" he lamented in his lilting, boyish South African accent.
He also misses the dance clubs where he used to dance as a teen, and wishes there were more like them in L.A.
"I love Cocoon, Newscafé, Taboo, and Kong," he said. "Clubbing in South Africa is different from here. In Joburg they have 'special' nights during the week: for example Tuesday is salsa night, Thursday is Latin night, Friday is house, and Saturday and Sunday are hip-hop. In L.A. the clubs usually play the same music every night."
There is a lot more that he loves and misses about Joburg, from the shopping, to the people, to the different way that people interact.
"When I'm home, my regular day is to go to the gym, then walk around Sandton, go to shops, and meet with friends," he said. "I love when I bump into people in the street. Sometimes we stop and talk. You rarely have that in L.A. In Jozi, the energy and how people appreciate one another is stronger -- the human connection is stronger."
Motsepe said he was unsure when he would make it back to his hometown, as he works long hours on DWTS.
Though he is from Joburg, Motsepe admits that the city can be a challenge, considering that it is more spread out, and has fewer obvious tourist attractions compared to somewhere like Cape Town -- another city he loves.
"Cape Town is definitely more comfortable for foreigners, and Joburg less so," he noted. "In Cape Town, everything is just around the corner from everything else. In Joburg it's harder to get around. When I want to have a fun weekend in terms of partying and going crazy, I go to Cape Town. Food-wise and club-wise, Cape Town is excellent. Long Street is full of clubs and restaurants -- I clubbed for three days straight once, coming out of one, and going straight into another! Cubana Bar is one of my favorites -- there is one in Joburg, but the one in Cape Town is better."
Motsepe's family vacations and years as a competitive amateur dancer took him to many other parts of South Africa, and there are few places he doesn't like.
"I love Port Elizabeth," he said. "It's like 45 minutes to fly there from Joburg. People my age don't ordinarily go there, but if you wanna have a quiet time, go to the beach, and chill, go there. It's not as busy as Joburg and Cape Town."
"I recommend Durban too," he continued. "I like the Zulu culture. And Pretoria is underrated. Parliament is worth seeing. Tourists can watch lawmakers in action."
But Motsepe, whose family is Tswana and hails from North West province, said travelers can have the best -- and most eye-opening -- experiences by leaving the city, going to the countryside, and meeting local people.
"In places like Sandton you tend to only meet other tourists," he said. "South Africans don't hang out in hotels. I'd like tourists to go to rural areas, and feel the love that people have. Go to Rustenburg or Hammanskraal. Go to a local restaurant and eat pap and gravy and chakalaka. Experience the local culture, hear the different languages."
Though he has never visited other parts of Africa, Motsepe hopes to go to Zimbabwe and Ghana in the future, two places whose cultures he admires.
He acknowledges that Africa is a bit of a mystery to many people, and that there are many misconceptions about the continent. With his budding celebrity status, perhaps he can help clear up some of those myths.
"When people think of Africa, they often think of land, not buildings and people," he said. "Some people think we don't even have the internet! But I'm not offended, because that's what they show you on TV. So it's my job to educate those people. "