Just two years after immigrating to the United States, Cuban born, and Venezuelan raised, Maria Conchita Alonso, made her Hollywood film debut in 1984's Moscow On The Hudson alongside Robin Williams. Since then, the feisty, passionate actress has appeared in over one hundred film and television roles, and has forged a reputation as one of entertainment's most versatile talents, Latina or otherwise.
However it's her success as a recording artist that may surprise those who haven't been paying close attention. Her 1979 Donna Summer-esque debut album, Love Maniac (recorded under the pseudonym, A'mbar) was a worldwide #1 hit. Fans of Scarface will be familiar with the soundtrack's Vamos a Bailar, a Giorgio Moroder-produced song that Alonso wrote and performed. With three Grammy nominations, multiple gold and platinum albums, and many chart topping hits in the Latin market, Alonso now finds herself venturing into American/anglo dance pop with her brand new single, Shake It Out. Thus marking a new chapter for the actress/musician/humanitarian.
A force of energy and a blast to talk to, Alonso, who spent the past eighteen years campaigning for human rights in her native countries, caught me up on her latest passion projects. Did I mention she's a force of energy? Minutes after our chat she was out the door to witness the recent meteor shower.
Maria Conchita Alonso (Courtesy of AEFPR)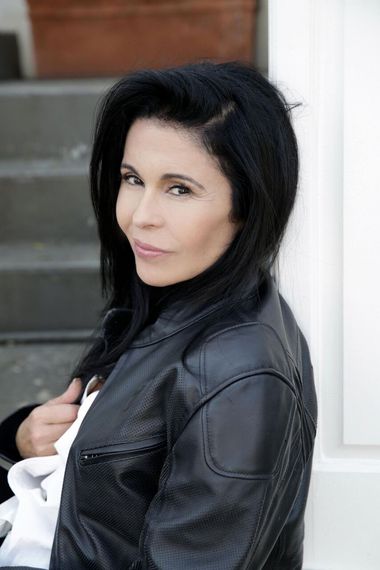 Xaque Gruber: I think about all the facets of your career - you are a unique talent not just on the Latin entertainment landscape, but on every landscape.
Maria Conchita Alonso: I take risks. I think people who don't take risks never get anywhere. Fear is the worst natural enemy of the human race. I just go for it. Why not?
XG: What most inspires you?
MCA: Our Earth. It is so beautiful and we are ruining it. We have to appreciate its beauty and use our voices to help it. I will do anything to help animals, children, people in need.
XG: I noticed you are very active on Twitter.
MCA: Yes, please connect with me. It's @Mariaconchita_A on both Twitter and Instagram. I've found that through social media we can be of great help. Right now, in Venezuela, the only way to find medicine is through social media. The pharmacists there have nothing. So the public goes onto Facebook, Twitter, to spread the word about finding medical help and getting the right medicines. I would've never ever have thought Venezuela would be in crisis like this. The biggest oil country in South America. The people are actually taking their own lives because they can't find medicine.
XG: With Colombia recently reopening its borders with Venezuela, do you think that things might improve there?
MCA: I don't know, but I do know it's an absolute warzone in Venezuela and frankly not much better in Cuba. Both countries have horrible regimes and are in terrible shape. Nothing has changed with Obama taking Cuba off of the terrorism list. They are still a terrorist island. The only way the Cuban people believe they can live a better life is to escape. The sad thing is the Cuban and Venezuelan regimes are rich with money and goods, and they could change things, but they won't. The Cuban regime has caused all the misery and oppression in Cuba. The Cuban people and the Venezuelan people are constantly being lied to. Respect is the most important word in the dictionary. I am first and foremost a fighter for democracy.
XG: Are other famous Venezuelans speaking out about what's going on there?
MCA: Could you imagine if (Los Angeles Philharmonic music director) Gustavo Dudamel were to speak out about what is going on in Venezuela? Here is a guy who began poor in Venezuela. The Venezuelan government supported Dudamel and he in turn supports the regime there. His voice in America is thousands of times more popular than mine. Imagine the good he could be doing. If Dudamel would speak out against the atrocities happening in Venezuela, we could start making a real change there, but he chooses not to do anything about it. It's so sad. You don't even hear about what is happening in Venezuela on the American news. Venezuela has become a dictatorship. A totalitarian society. The regime controls the media and elections. They shoot and jail the journalists and judges who are just doing their jobs. Students are being tortured. I am still very much in my heart active to make change, and for the past eighteen years of my life I have worked to make a change in Venezuela, and nothing has changed. I've had it, but I will always be a voice, and I have decided to make my focus again on my work, my acting, my music. I can be a voice through those areas.
Maria Conchita Alonso on KTLA News, Los Angeles
XG: You've had a huge music career in the Latin market, but what made you consciously decide to make music for an English speaking audience?
MCA: I might be crazy at this age to change gears and try to crossover in the music world especially since the music industry is so messed up right now. My mother always told me that the road may be very hard, yet nothing is impossible. The bigger my music, the stronger my voice becomes for human rights. And so I am working on that.
XG: Your new song is Shake It Out. And you look like you're having so much fun at the party in the video. What is the plan? Will there be a tour, an album?
MCA: I want Shake It Out to be played on the radio. And you know how the music industry is. Very hard. Radio only focuses on certain artists, and you need a lot of money and support to get a hit record. Right now you can download the song at http://www.mariaconchita.rocks/#!music/c1x9v. This year I've toured in Costa Rica, Mexico, Ecuador, Colombia. We are going to do a remix of Shake It Out with a top South American DJ. I worked with Giorgio Moroder on the Scarface soundtrack, and want to talk to him about collaborating on music again. I met Steve Aoki and would love to work with him too. Giorgio, Steve, are you out there?
XG: Who do you listen to?
MCA: Of the younger artists, I like Sia. Wonderful songs. Rihanna has some great stuff. But mostly I listen to older records: Fleetwood Mac, The Cure, Supertramp, The Rolling Stones, Pink Floyd. I go to Amoeba Music in Los Angeles and go crazy buying my records there. I love playing vinyl on my record player. It sounds amazing.
XG: That's a lot of British and American rock and roll that you just mentioned.
MCA: I am rock and roll. I am completely rock and roll. In Venezuela, I came out as a singer known as Ambar and was disco. Then people knew me for Latin music, but my heart is actually in rock and roll. And you know what I want to do next? Country music! I love it. I want to record a cover version of Kris Kristofferson's Help Me Make It Through The Night. (She sings) "Take the ribbon from your hair. Shake it loose and let it fall." Oh my gosh I want to do that song so badly! Who ever would think this girl from Venezuela would record country music. I see me singing at the Country Music Awards. I want to duet with country music artists.
Maria Conchita Alonso (Courtesy of AEFPR)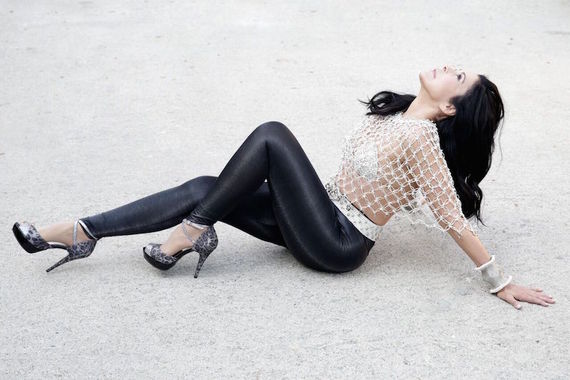 XG: You definitely keep people guessing what will come next.
MCA: I have a few films coming out too. I'd Like To Be Alone Now, in which I play a limping maid. A great character. It was written and directed by Jon Dabach. I also have In A Little Spanish Town with Edward James Olmos and directed by Robert M. Young. It's film noir. I have a few other movies too that I am not allowed to talk about yet. A lot of wonderful acting opportunities happening. And I'm lucky to have worked with so many incredible actors and directors in my career so far.
XG: Can you talk a bit about working with Robin Williams?
MCA: I was such a huge fan. We shot Moscow on The Hudson when he was still Mork. He was famous worldwide for that character. Robin was the most humble. lovable, Teddy Bear that I met. Such a big star, but you would never ever feel it. He was always so nice and actually shy. His genius covered his shyness. Robin was from out of this world. He treated everybody so beautifully.
XG: You're a passionate animal rights advocate. If you had one message to readers about animal rights, what would you say?
MCA: In one word, respect. Respect animal's lives. Their rights. Why keep breeding dogs and cats - baby after baby after baby after baby? Why skin animals for their furs while they are alive? Why experiment on dogs? Often it's the beagles that are the ones experimented on. Killing gorgeous wild animals in Africa just for the pleasure of it. Bullfighting. It's horrific. Dog eating festivals in China. I am not kidding. This month there is a festivity in Peru where they tie a dog on a bull's back. They say they do it for the Virgin, but I really don't believe the Virgin would like that. The dog screaming tied to the bull's back and if the dog even lives, all of its bones are broken. Celebrities can use their status to help animals. I look at the Kardashians and they could use their celebrity status for such good, but instead Kim Kardashian dresses her child in animal furs. Oh my God! I don't wear real fur anymore. I used to wear fur when I was nineteen, but I wasn't as educated about it then. Then I became an activist, and learned so much. I do everything I can for animal rights. I don't eat meat, I do eat fish and seafood, but my main issue here is the suffering. I don't even buy cow milk anymore because I am not a fan of factory farming. I only drink almond and coconut milk. I'm Cuban born, and they eat a lot of pork, and it's delicious, but the pigs are so intelligent and they suffer so much. All my house pets are rescue animals. I have a chihuahua named Tequila, and two cats. I rescued them and in turn they rescue me.
Find her on Instagram and Twitter address: @Mariaconchita_A Her new single is available at: Shake It Out at: http://www.mariaconchita.rocks and on iTunes.
Maria Conchita Alonso and her rescue dog, Tequila (Courtesy of AEFPR)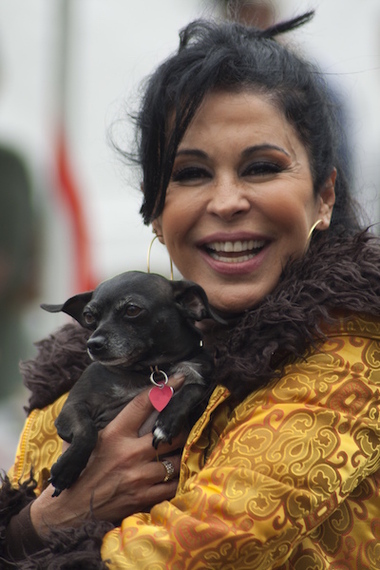 Support HuffPost
The Stakes Have Never Been Higher
Popular in the Community