I'm sitting in the terrace of a nice dessert restaurant in my hometown Barranquilla. It's five in the afternoon and the breeze is cool and soft. My short hair plays in different shapes and the sun begins to set. As I admire the sky changing colors I remember it's the last day I'll be enjoying this Caribbean breeze. I've been here for a month, escaping the cold weather of Vancouver and taking in some necessary sun.
I start to think about the things I'm going to miss: my family, my language, the delicious food, my friends, the warm weather and the pescao' con arroz de coco [golden fried fish with coconut rice] by the warm beach. And then, in the distance I hear it. That sound that has captured me since I was a little child inviting me to move my hips, my feet and my hands to get lost in it's melody. It's the Gaita, a musical instrument that its origin dates back to the indigenous group Koguis of Sierra Nevada de Santa Marta. It's a kind of flute that sounds sweet and melodic, making anyone surrender with love.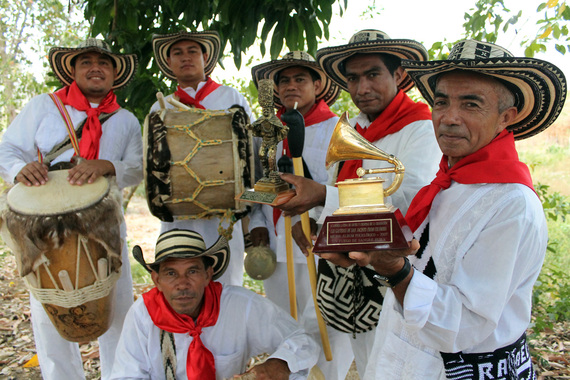 La gaita takes me to the famous Carnaval de Barranquilla. When I used to live here, the Carnival was one of the most anticipated festivities by me and my friends. Four days of no sleep, music, dances, parties, costumes, happiness, aguardiente and folklore. One of the biggest parties in the country and I didn't realize, until this time in town, how much I have missed it.
The Carnival is not only the four days of parades and parties. As soon as Christmas is over, the carnival music starts playing on the radio announcing that it's coming and so a month (or more) of cumbia [music genre originated from the musical fusion of native Colombians, slaves brought from Africa and the Spanish] kicks in. Many events happen around this time, like Carnaval Internacional de las Artes (International Carnival of Arts), La Carnavalada and the one that it's more dear to me La Noche del Río.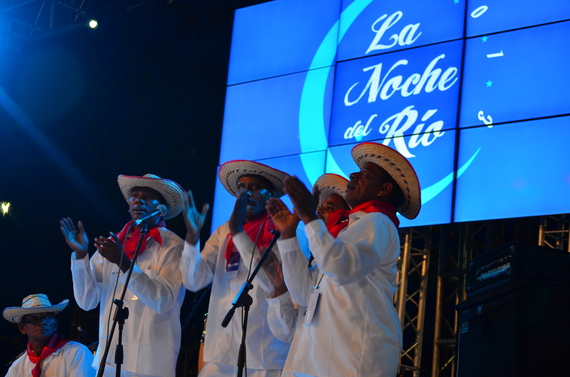 La Noche del Río is organized by the Cultural Park of Barranquilla, a cultural center that seeks to rescue our local culture and folklore to promote it and educate. In this sense, and why I like and miss this particular event more than even the Carnival itself, La Noche del Río aims to disseminate the importance of the musical and dance traditions of the coastal municipalities of the Caribbean coast of Colombia, through the presentation of groups that carry these messages and traditions. The real people, the ones who make culture, are the ones taking the stage. In one day we dance, we party, we have a lot of fun, but most importantly, we learn.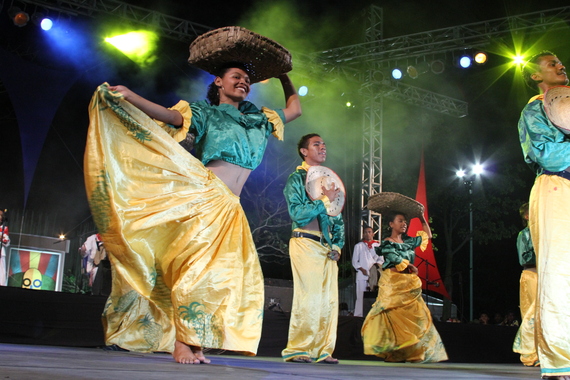 More than 80 groups from the region have participated. This year they are turning 10 years old and guess who's coming? The All Stars, the who is who of the Caribbean Folklore: Petrona Martinez, Las Alegres Ambulancias, Los Gaiteros de San Jacinto, Grupo Tradición, IKU the musical group of the Sierra Nevada and so many other amazing people. Hell, I'm missing it again.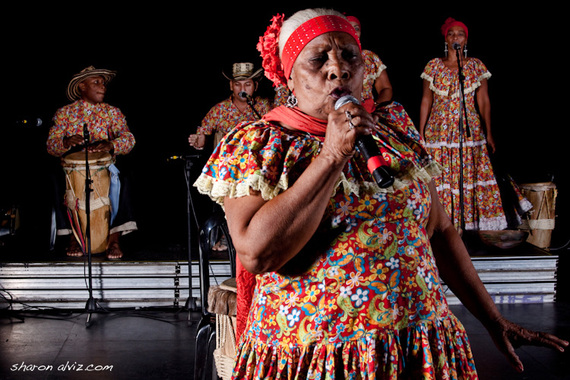 I decided today that I'll be part of these festivities in 2016. I'll walk the entire parade dancing with a comparsa [group of dancers performing in the streets along a parade], I'll attend every event and I'll take every one of my friends who can join me to La Noche del Río to show them where all this craziness comes from and who are the real actors behind every costume and song.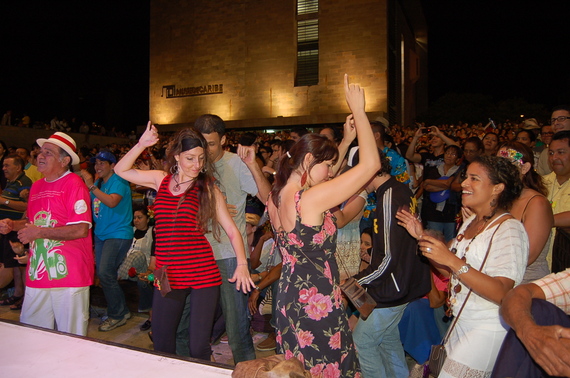 As a real Barranquillera, my heart can't stay still when there's a gaita playing in the background and I want to know again what it is like to move me feet to the sound of a cumbia.
Related